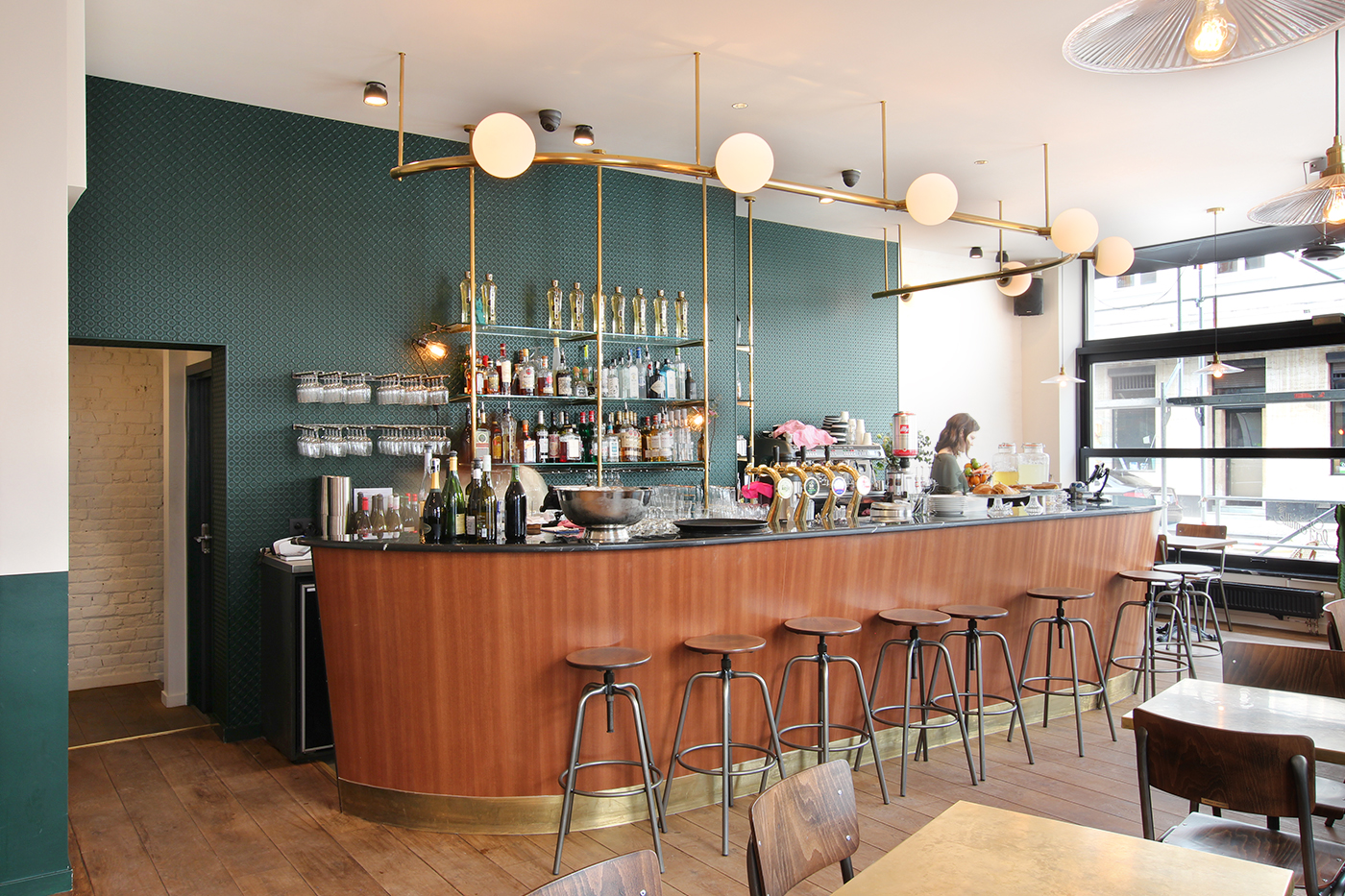 84 rue du bailli, 1050 Ixelles
SITE WEB
wine glass : 3,50€ – 7,50€
cocktails : 10€ – 11€
tapas : 5€ – 11€
Yet another bar with an all-day-long concept just opened in Brussels: from morning coffee, through daily special and after work tapas all the way to cocktails to start the night. A concept proved quite successful in numerous bars we love, such as Chez Richard, Café des Minimes, or Tulipant – to name just a few – allowing just anyone to walk in at any time of the day. Why is this new opening brilliant? Because this type of bar was surprisingly still missing in the Bailli-Châtelain area, and because they offer the smoothest transition between a working café and a proper bar for evening drinks.
We have to admit we simply love watching various people come and go as the day passes, from breakfast till sometimes late the same evening. And it's no surprise this new venue is such a success: Arnaud, Jim and Alexis knew exactly what they were doing when opening La Famille (hashtag Takumi and La Meute). Everything is simple and efficient, from the decoration to the menu. Dark green walls, a Parisian-styled terrace, vintage school looking furniture, and beautiful wall lamps from Zangra. It's sober and straight to the point, and though we definitely aren't lost, we aren't really in for a surprise either. Behind the bar, the team is young and welcoming. On the menu, the lunch offer is rather on the Belgian side, with fun references such as the "croque Philippe" (8€) or "croque Mathilde" (9€), and some very very good shrimp croquettes. Wines are natural or organic only, with bottles coming both from La Nebbia and Cave Coop, perfectly paired with a bunch of cool tapas like a burger from La Meute, fried chicken Karaage from Takumi, cold cuts, croquettes or homemade dips. Only things we already love, and to be honest, we're quite happy to have them all gathered in the same spot!