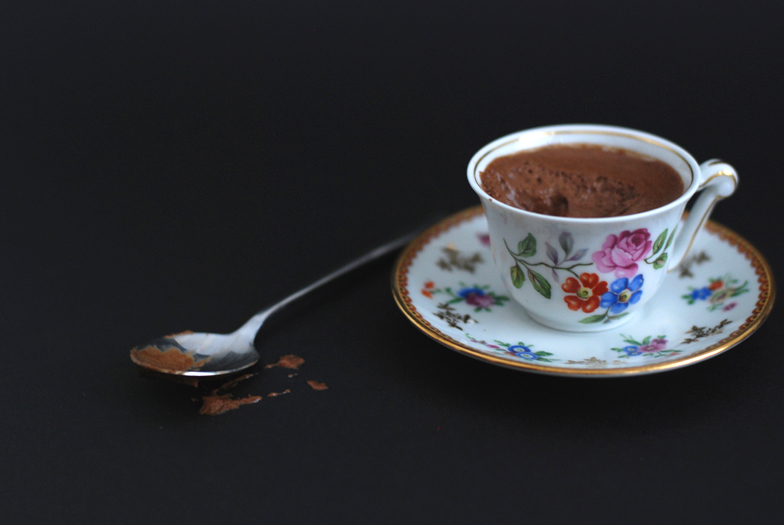 My mom's chocolate mousse is THE easy mom dessert recipe.
Very light ( no way. oh yeah? ah yeah.), and really good.
It's always been my favorite chocolate mousse recipe, and actually the only worthy one for me. And to know that there's no sugar in it (well except for the one in the chocolate), really helps enjoying it!
You'll only need a bar of chocolate and an egg per person. My mom always adds one chocolate bar at the end, so we just did the same. We decided to trust moms in general with these things.
So for 6 persons, that'll be
– 6 eggs
– 7 chocolate bars (6 +1)
and, that's it!
But because we are just too cool to stop there, we decided to add a bit of craziness to it. A little hint of ginger, subtle the way we like it.
So for the same quantities, add one to two teaspoons of powdered ginger, like you prefer.
Melt the chocolate with a tiny bit of water, without making it burn (it's always better). Separate the egg whites and mix the yolk with the melted chocolate. Whip up the white then gently mix them with the chocolate without breaking them. Add the ginger and pour into nice vintage cups (optional 🙂 ).
It's best to leave it in the fridge overnight so the ginger really gets to flavor the mousse, and the mousse becomes really solid. Try 6 hours minimum.