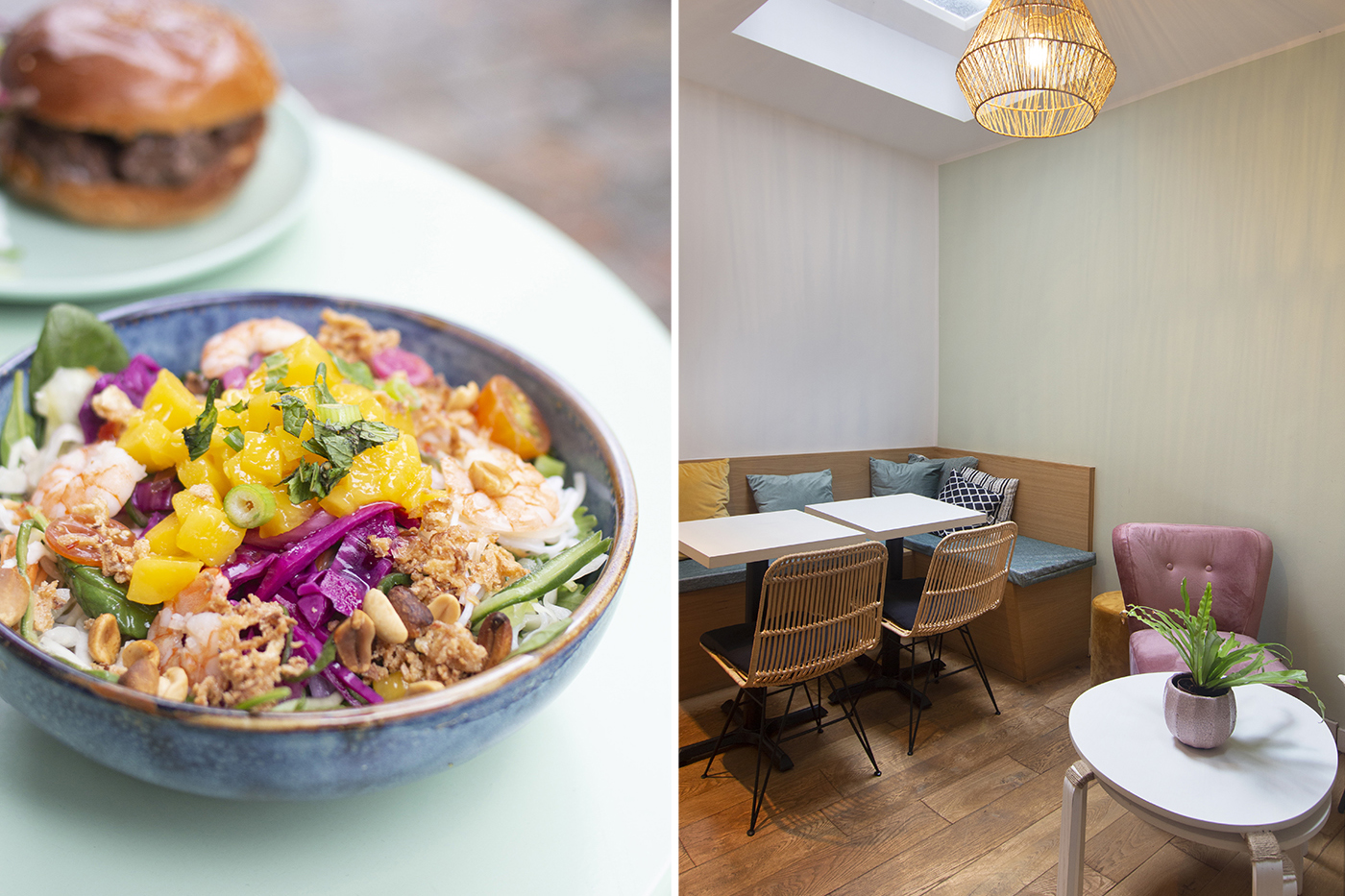 2 place de londres, 1050 Bruxelles
instagram – site
du mardi au samedi
du lundi au mercredi de 11h à 14h30,
jeudi et vendredi de 11h30 à 14h30
et de 18h à 21h30
This little Eurasian canteen – unfairly called a salad bar in its previous life – has recently been revamped. But even before, we liked to stop there for lunch and let ourselves be guided by Tan, its big-hearted owner.
This "salad bar" had really nothing in common with the others. You'd find homemade nuoc-mâm sauce with peanuts and coriander, fennel with dill and orange… So many interesting ingredients to design your bowl like nowhere else. And then other dishes appeared on the menu; a shiitake soup to die for, slow-cooked beef buns, curries, and of course, the famous "bowls", filled with hearty recipes halfway between Asia and Europe, and a bit everywhere else really.

During our last visit, we tasted the Little Bangkok (12€), a bowl of rice vermicelli served with shrimps, mango, carrots, cucumber, peanuts, mint… A bit like a BoBun but not quite. It was fresh and light, just like we imagined it would be. We also tasted the Bun with slow-cooked beed (11€), straight from a completely different continent, simmered with red onions, carrots and red wine, which was simply exceptional. That beef bun, actually, is one of the recipes Tan learned from a Two-Michelin star Tokyo-based chef which he met at a party.
That's also the thing about Tan. You never know what you're going to get when you go to Iki's, but you know there's always going to be something new. Having become a chef quite lately, Iki's menu is all about amazing people Tan had met on this journey. And you can still find a bit of each of them on the menu.