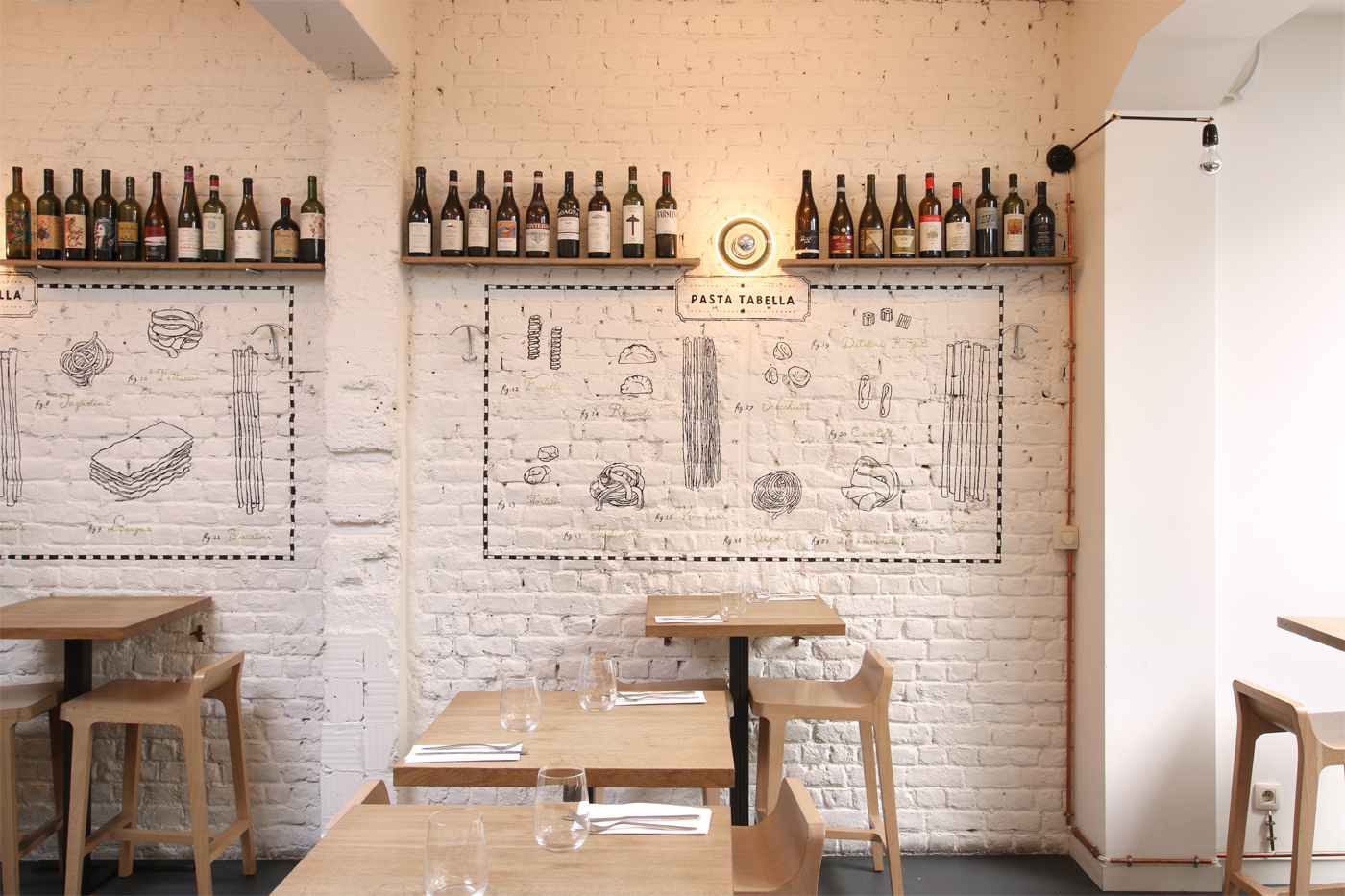 87 RUE DU DOYENNE, 1180 BRUXELLES
TEL: 02 343 45 23 – SITE WEB
OPEN from thuesday to saturday from 10am to 11pm
An Osteria, a Negozio and an Enoteca ; the Caffè al Dente is all of the above at the same time. Located right next to Parvis Saint-Pierre for over 17 years now, it's only since 2010 that its customers can enjoy four distinctly separate areas in this genuine Italian venue.
From the left entrance, you'll step directly into the Osteria. Here, you'll have to make a reservation to enjoy an evening under dim lights, surrounded by Italian wine bottles and tables covered in white linen. The chef prepares a spontaneous and refined Italian cuisine, centered around the best ingredients, all imported directly from Italy. A plate of antipasti, a few pasta dishes, one or two meat or fish suggestions, and basta. At the back, after passing the marble open kitchen and the chef at work, you'll be able to take a seat in the garden under the vines, where during a summer meal, you'll briefly forget you're still in the heart of Brussels.
But if you choose to enter Caffè al Dente from the right door, you'll step inside a totally different universe. You're here in a Negozio, where you've come to buy the pasta you'll try to make just as al dente at home, along with authentic tomato passata and delicious guanciale, also available in store. Continue a bit deeper, you have stepped into the Enoteca. Here, you can enjoy a pasta of the day seated at one of the high tables, along with a glass of spritz or delicious Italian red wine, a burrata and a plate of mortadella – just like you would at Gazztta, its little sister in Louise.