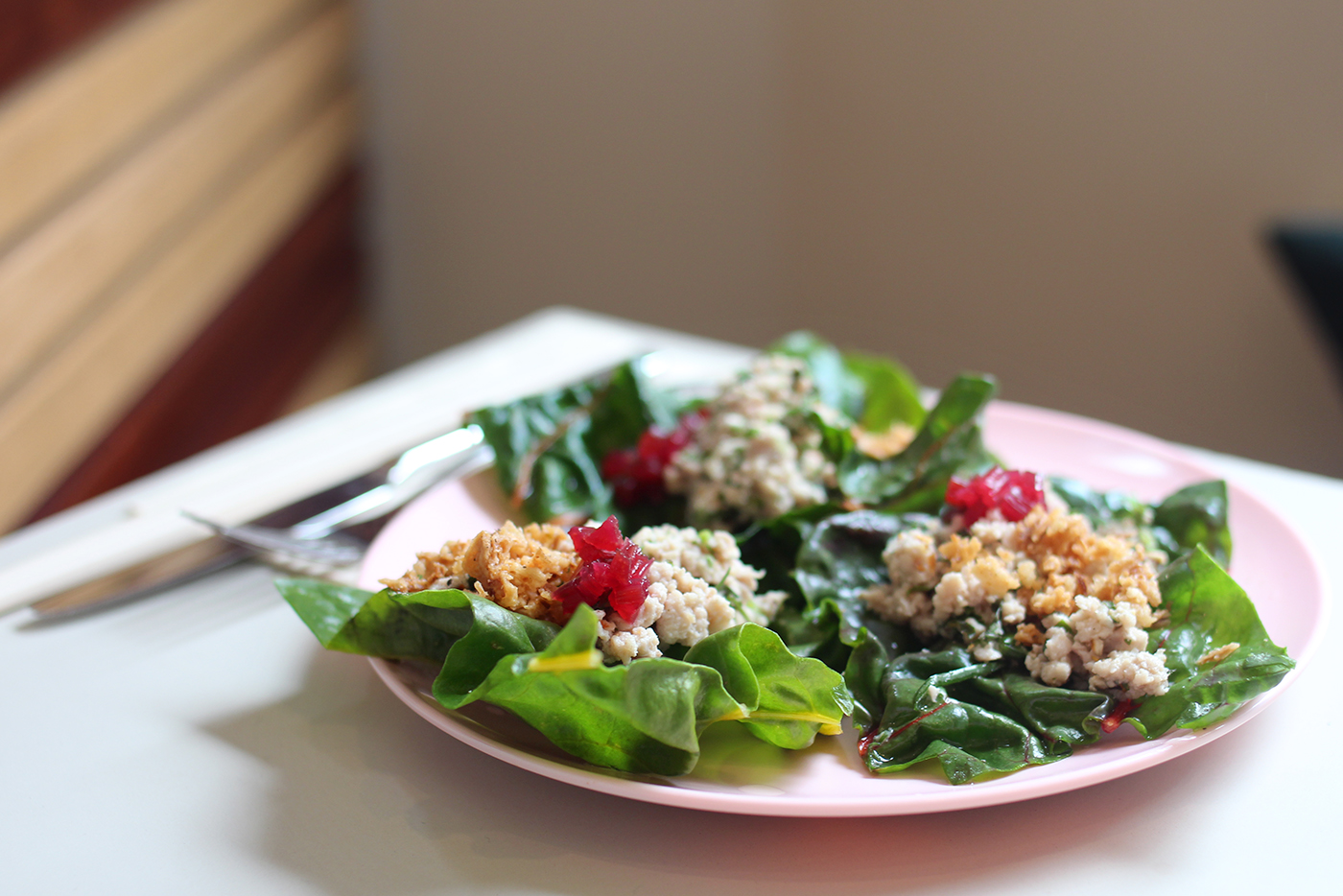 Ingredients for 2 persons:
A few cleaned chard leaves,
free of their central part, and
cut into pieces of about 10x5cm
300 g of unseasoned chicken breast minced meat
1 shallot
A dozen coriander stems
About twenty mint leaves
3 or 4 Kaffir leaves
2 or 3 stalks of spring onions
1 sprig of fresh lemongrass
2 tablespoons of sticky rice
For the sauce:
The juice of two limes
2 tablespoons of fish sauce
1/2 tablespoon sugar
1 pinch (or more for those who like
hot) chilli pepper powder (bird peppers
dried and then mixed)
1/2 tablespoon rice vinegar

What we miss the most in the confinement is our friends of course, but it is above all the spontaneity of an improvised evening with them. At Brussels' Kitchen, we're more of a 'last minute' kind of team, frantically consulting our own website every Friday night, then resigning ourselves to admitting that once again, everything is already fully booked. That's why places like Old Boy, Ötap or Nénu are particularly suitable for us. For us, no booking is often synonymous with a spontaneous evening that looks very, very promising. And we'd much rather wait 30 minutes with a bao and a glass of wine in hand than wait until the following week to be sure we'll have a table. Old Boy is a bit of a symbol for all that, this freedom and these beautiful improvised evenings that we miss very much.
But Old Boy wouldn't mean so much to us if their cooking wasn't simply out of this world. One of our favorites? The Laab wraps in Chard leaves. A must.
Until we meet again in their waiting line, why don't you try making this recipe at home?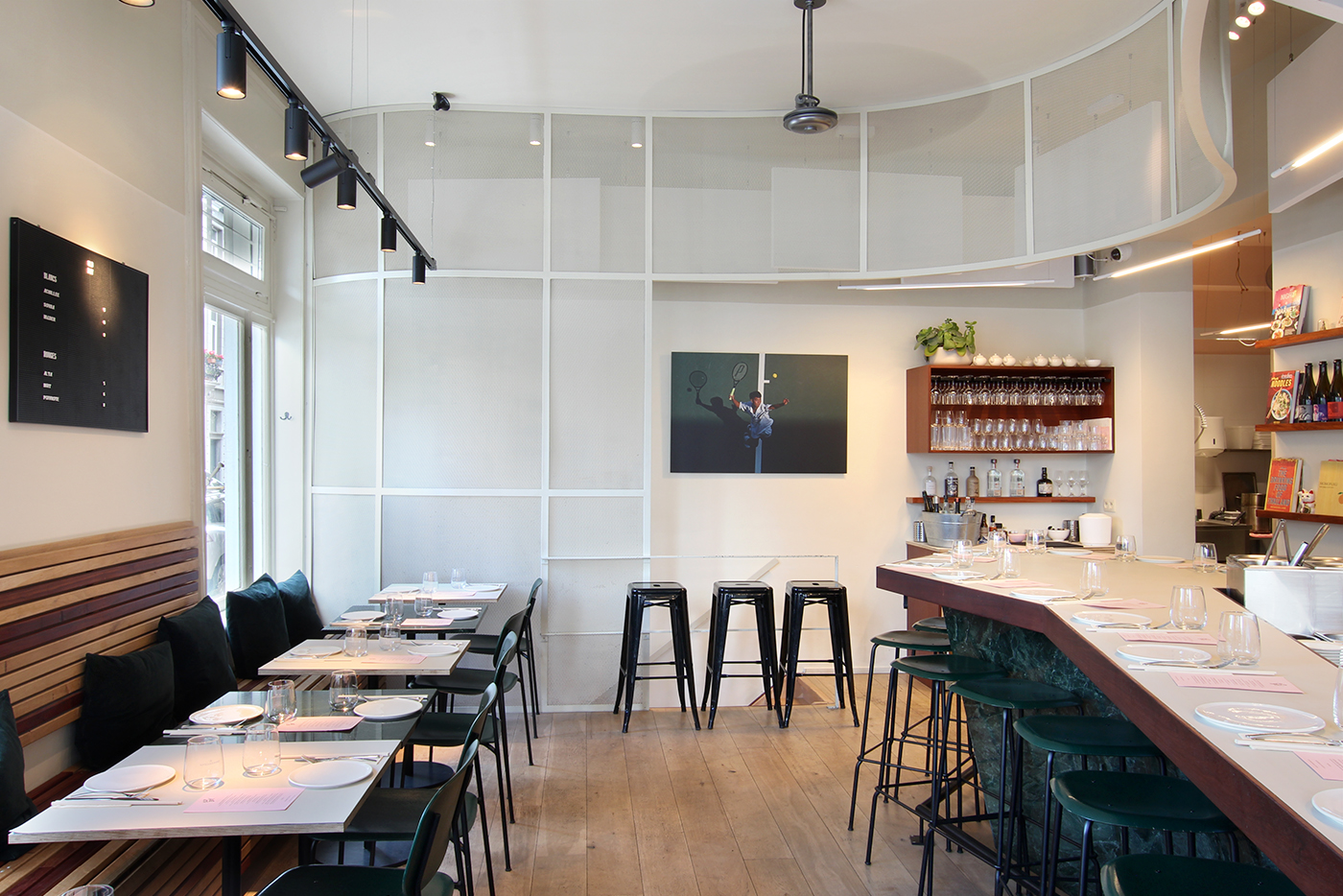 Laab wraps on chard leaves
Prepare the Khao Khua:
– Roast the sticky rice (uncooked) in a frying pan until it is nicely colored.
– Allow to cool and then blend until coarse powder is obtained
The chicken:
– Cook the chopped chicken over medium heat until it is nicely colored. Remove excess fat and set aside until cool.
Prepare the herbs:
– Coarsely chop the mint and coriander leaves.
– Finely chop the kaffir lime leaves after removing the central stem.
– Finely chop the green part of the new onion.
– Finely chop the lemongrass stem after removing the first two layers around it and cutting it in half lengthwise.
– Finely chop the shallot.
For the sauce:
Mix all the ingredients until the sugar is completely dissolved. For a hotter sauce, add more chili pepper, and for a milder sauce, add more sugar.
Dressing:
– Mix the chicken, shallot, herbs and sauce well. Arrange on the chard leaves, sprinkle with Khao Khua, a little pepper and a pinch of chili powder for those who wish.