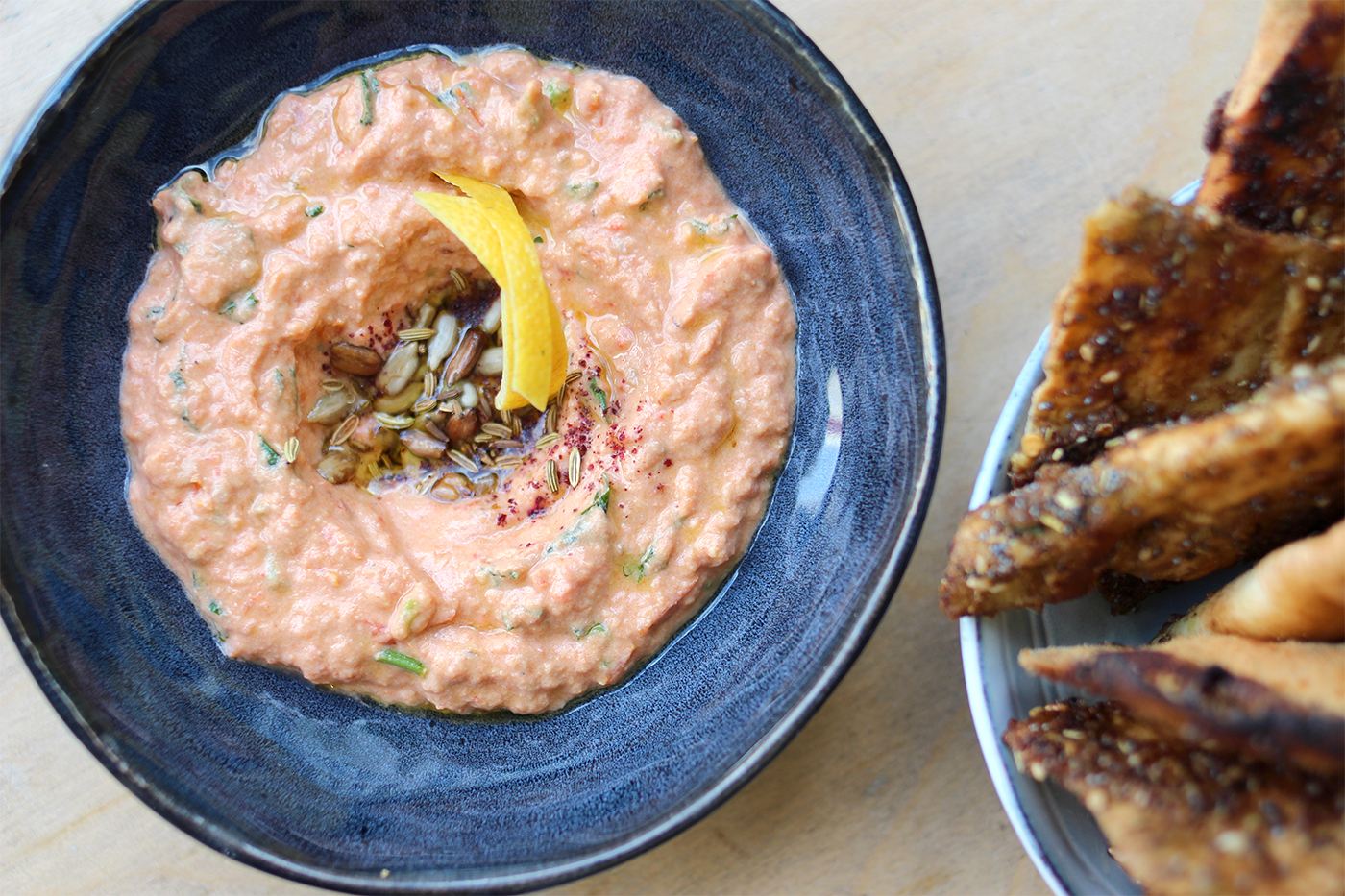 Ingredients for 500gr of moutabal :
250gr cherry tomatoes
1 red pepper
100gr tahini
juice of 2 lemons
1/2 bunch of fresh parsley
salt
pepper
50gr olive oil
50gr pomegranate molasses
Lebanese bread chips with zaatar:
1 bag of Lebanese bread
2 tablespoons of zaatar
3 cloves of garlic
100gr pomegranate molasses
100gr olive oil
1 teaspoon of salt

 
What we love at Semsom is their large counter full of colorful preparations. Between all their different kinds of hummus, moutabal and babaganoush, it feels like a feast every time you go there. Theo is a bit like the king of twisted Lebanese dips. We're already big fans of his hummus with turmeric or the one with sundried tomatoes. Today, he's sharing with us the recipe for his cherry tomatoes and roast peppers moutabal, served with crispy Lebanese bread with zaatar. And it's just perfect for all of the sunny evenings this week has to offer.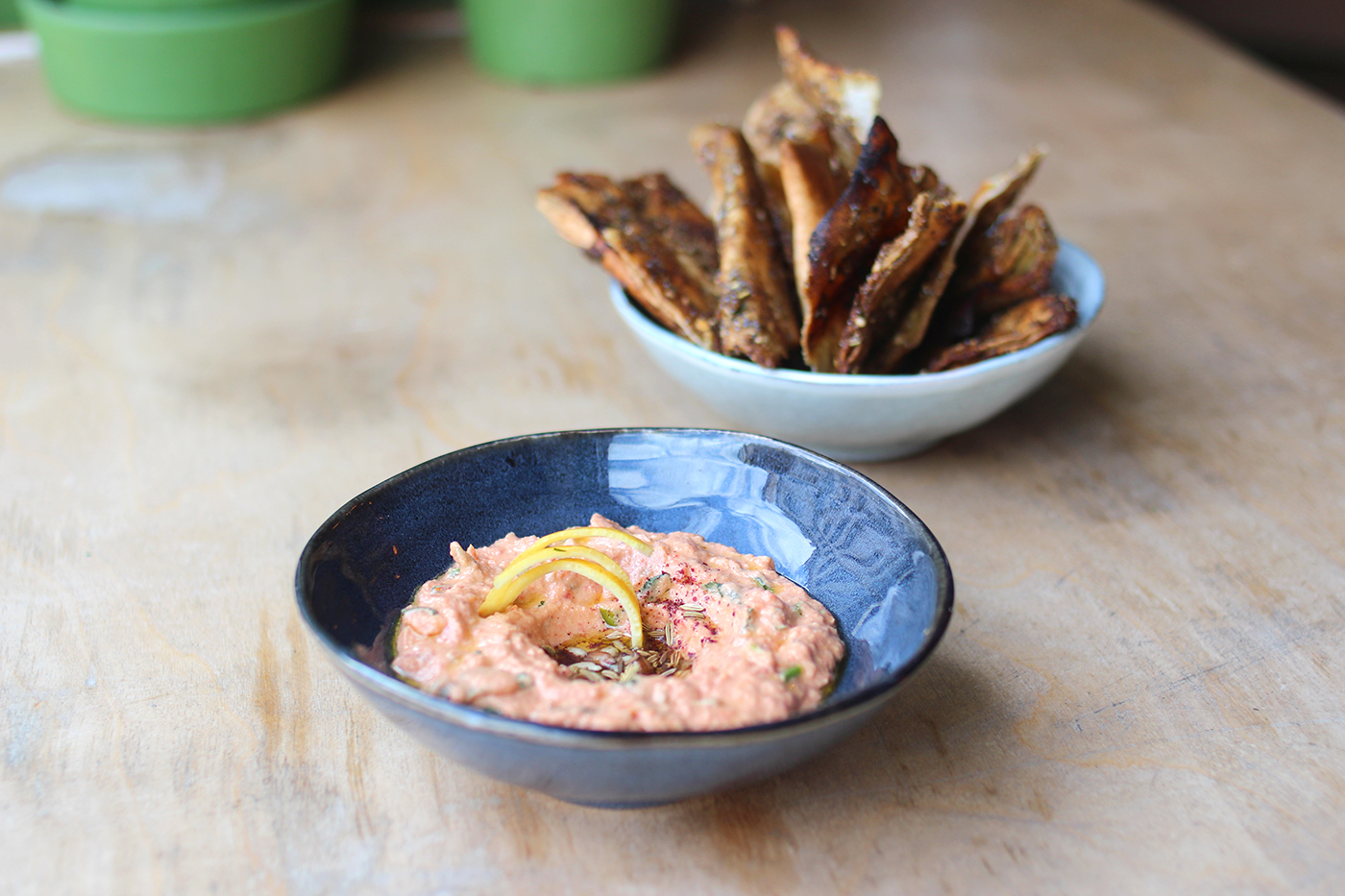 Cherry tomato and roast pepper moutabal
– Preheat the oven to 230 degrees.
– Wash the vegetables (tomatoes and peppers) and put them whole in an ovenproof dish on a sheet of baking paper. Brush with molasses and olive oil.
– Place in the oven and monitor until the peppers are well roasted and lightly charred (between 15 and 20 minutes depending on your oven). The concept of the Moutabal is to cook the vegetables very powerfully to release special flavors.
– Remove from the oven and let cool to room temperature.
– Put the roasted vegetables in a blender to obtain a coarse mince, making sure that the vegetables are not mixed too finely. You can also chop them coarsely with a knife. Be careful, cooking releases a lot of juice – be sure to separate the juice well and keep it aside.
– Add the lemon, tahini and very coarsely chopped parsley.
– Add salt and pepper to taste.
Lebanese pitta bread crisps with zaatar
– Preheat the oven to 180 degrees.
– Cut the Lebanese bread into 4 quarters.
– Mix the bread with all the other ingredients in a large salad bowl. Spread the mixture evenly over the bread. Make sure that the bread is moist and evenly coated with this wonderful mixture.
– Bake on a baking tray on baking paper. Separate the bread pieces to ensure even baking of each one. Bake for 6 to 8 minutes until the bread pieces turn golden brown.
– Serve and enjoy with the cherry tomato Moutabal.