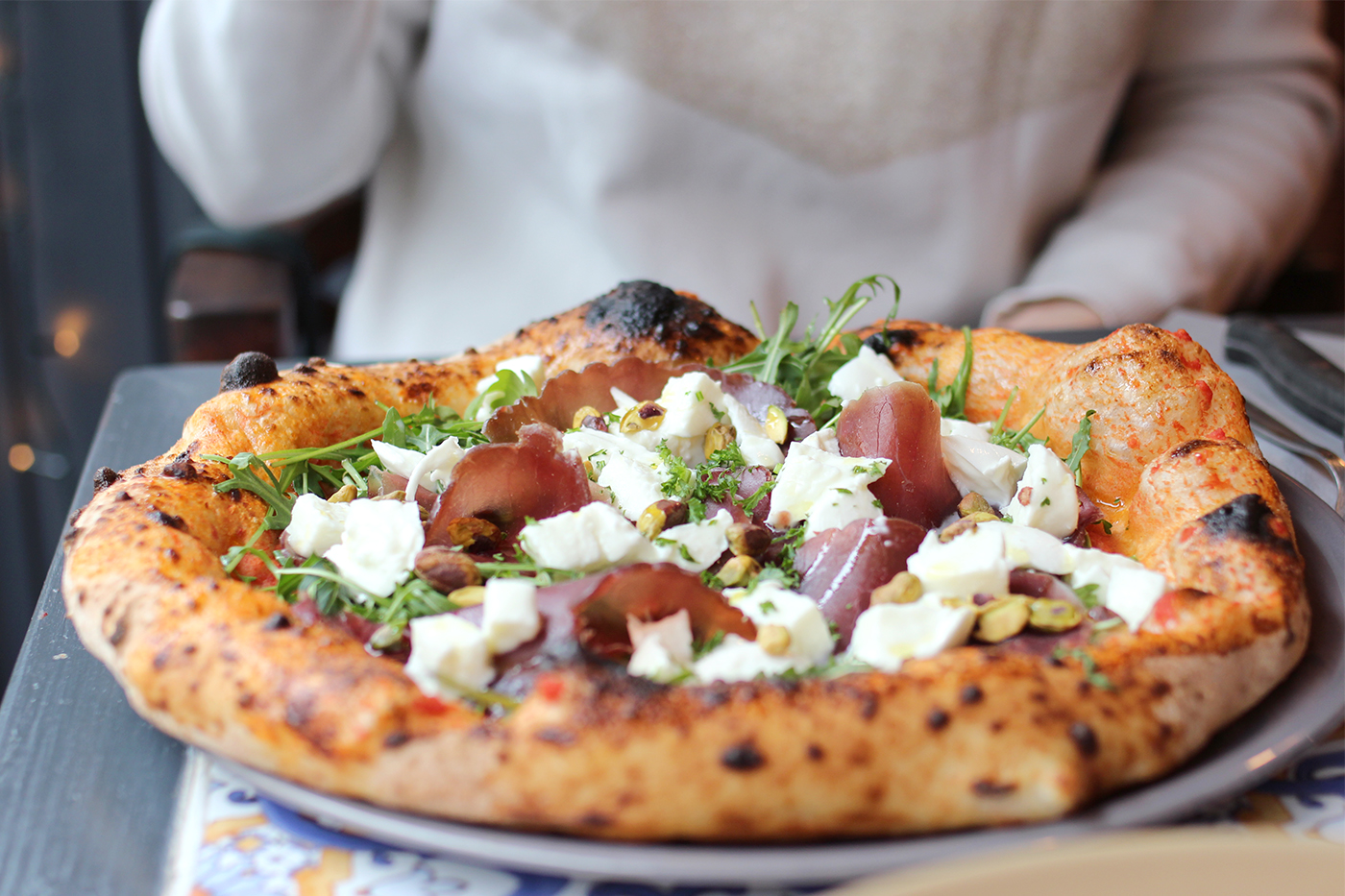 6 rue des Cultes, 1000 Bruxelles
02 705 69 90 – SITE WEB
from thuesday to friday from noon to 2pm and from 6pm to 10pm
saturday and monday from 6pm to 10pm
pizzas : 8€ – 18€
fresh pasta : 13€ – 18€
We were welcomed by Sabrina, the Mama, that day at Basils. In Belgium for just a few weeks, her mission is to form her team down to the tiniest detail, before going back to Rocemontepiano, her home village in the Abruzzes. Basils is the third restaurant of this family from the center-east of Italy, the first in Belgium, and the first making pizza – the Napolitan way.
Making pizza a la Napolitan was simply addressing the obvious for Ivan the pizzaiolo, also the restaurant manager and Sabrina's son-in-law. The extremely soft crust, puffy on the sides and slightly burnt around the edges was calling out to us. So was the black board where we quickly got lost in all the specials, between the cheese, charcuterie – and even beers – all imported from the Abruzzes. Thankfully the waitress came to our rescue and helped us decide; we ordered pizza with bresaola, buffala and pistachios (18€), and gnocchi with broccoli and pecorino cream (16€). Freshly made, like all the pasta on the menu, they were simply a bomb – pure delight from the first to the last bite. As we enjoyed our dished with a glass of white from the house (4€), after being offered a delicious mini plate of antipasti as a welcome, we knew we were as close as we could get to the real Dolce Vita. The messy yet joyful decoration, with colorful walls, wooden furniture, tiny tables packed together and a huge pizza oven covered in white tiles in the center, simply made us feel right at home in this "piccolo ristorante", as Sabrina calls it.