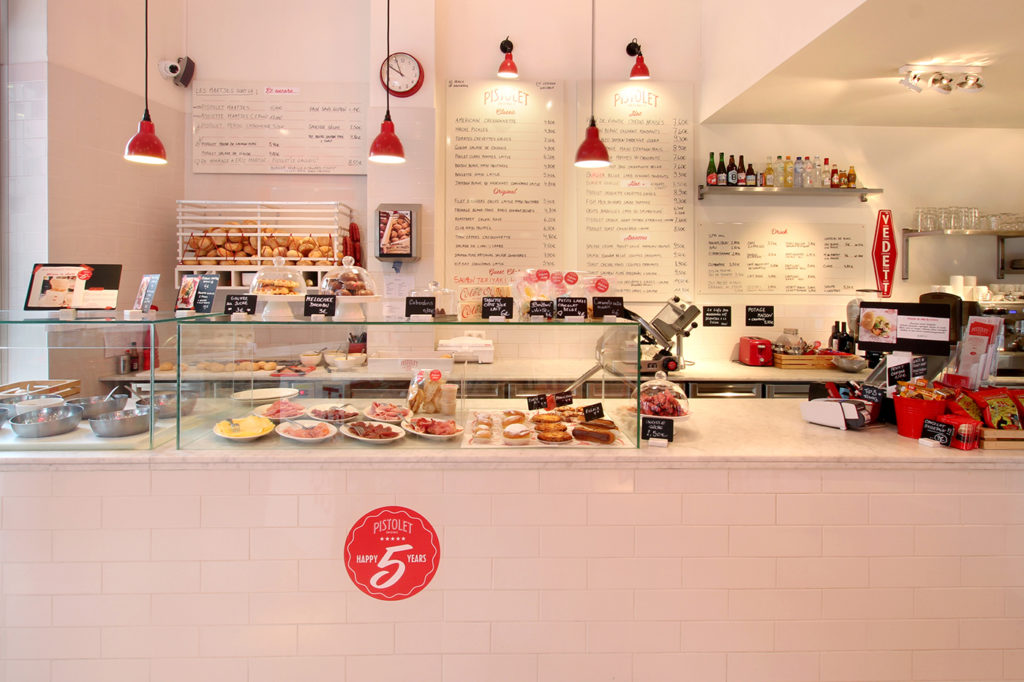 24 RUE JOSEPH STEVENS, 1000 BRUXELLES
02 880 80 98 – SITE WEB – delivery
OPEN EVERY DAY, FROM 8 am TO 6 pm
AND THURSDAY UNTIL 23 pm
The belgian "pistolet" is a big childhood memory for a lot of us. It reminds us of sunday mornings with our dad picking them up at the bakery. We use to fill them with butter, cheese, jam or chocolate spread.
A new place has now opened right at the bottom of Sablon, and prepares those amazing little round butt-shaped bread. .
At Pistolet Original, we love their selection of Belgian products that remind us childhood memories (mouse shaped candies or little vanilla waffles), their great visual identity, the tiny little space, but most of all, we love their pistolets. Filled with the best Belgian goods, the meat comes from the famous butcher Dierendonck, the cheese from Julien Hazard and the chocolate spreads directly from Marcolini.
But it's when we start eating them that we begin feeling nostalgic. Americain – cressonnette, tomato and grey shrimps or white pudding with melted onions. Everything tastes delicious. Only negative point, all this has a price, and you'll fins pistolets from 3,70 to 8,80 euros.