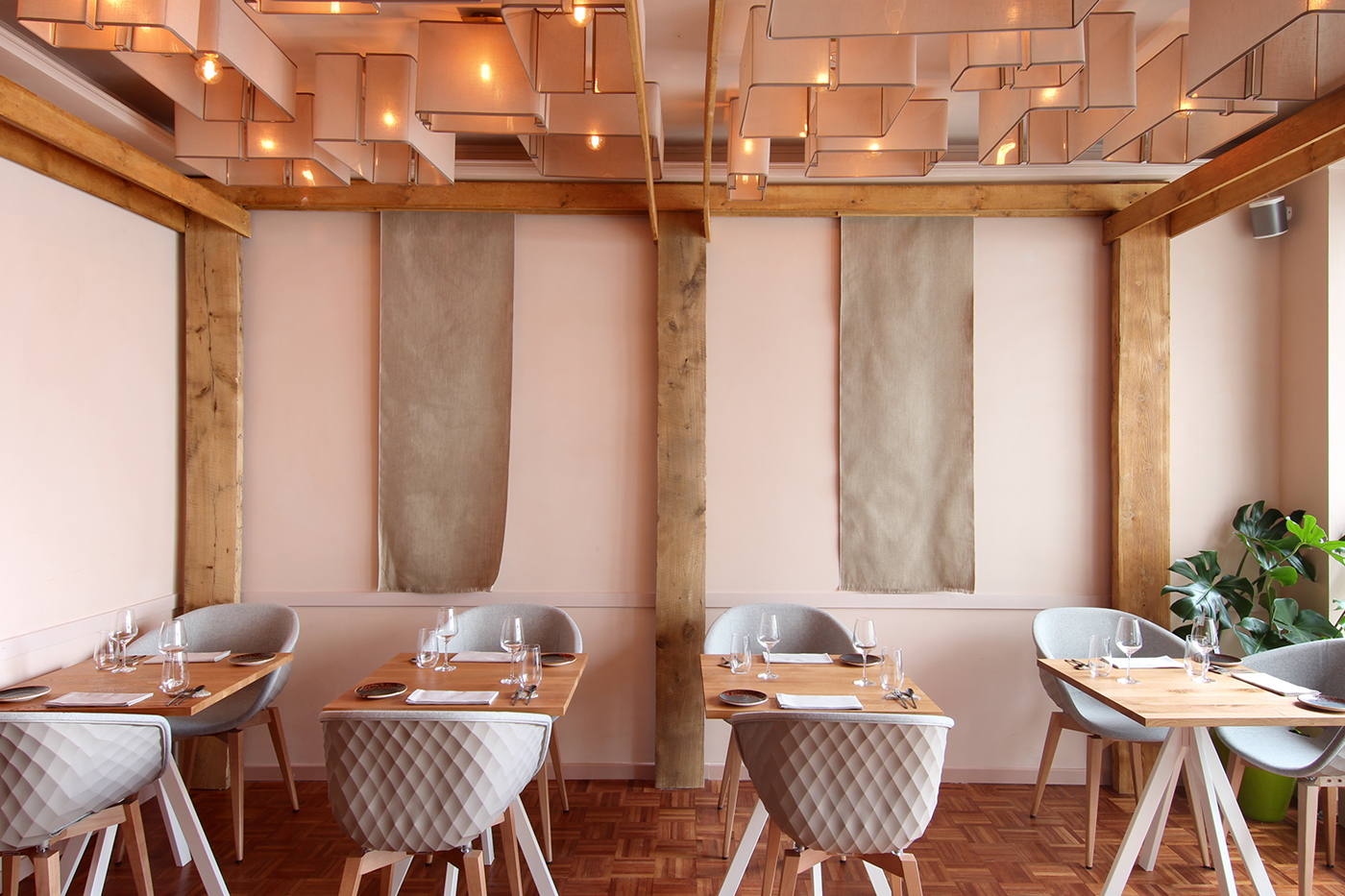 73 Rue de la Source, 1060 Brussels
02 245 09 55 – site web
from wednesday to saturday, from 12pm to 2pm and 7pm to 10pm
thuesday, from 7pm to 10pm
Lunch formula : 35€ / 50€
5 course menu : 70€ / 100€
Toshiro, or rather Toshi, for just about anyone who knows him, has long made a reputation for himself in Brussels, and even in Belgium. After 8 years working as Sang-Hoon Degeimbre**'s sous-chef at L'Air du Temps, and 3 years as head-chef at the SAN restaurants, we had all the time we needed to discover his cuisine. In 2017, he even took part in our pop-up monochrome restaurant EATCOLOR. And that's when we knew.
Toshiro's opening was almost waited for. It is the next step of an already beautiful story. Trained by the best, Toshi has created a real identity in his dishes. His plates are delicate, creative, full of flavors and colors, but more importantly; they'll surprise you where you won't expect them too. He refers to his own cuisine as punk, and we definitely agree. Though we probably wouldn't have chosen the word at first, just looking at the extremely sophisticated dishes, it's a whole different story when we take the first bite. The starter of our lunch (35€ for three courses), a cauliflower, curry, coconut milk and crayfish soup, is explosive. The flavors are extremely intense, the soup is spicy (!) and perfectly balanced. The Pluma Iberico meat we had next is so tender it literally melts. And again, the flavors are tiny explosions in our mouths. Condiment with candied lemon, pimiento del padrón, spices, rice. Each bite is a surprise. We finish our meal with a seasonal dessert; strawberries, matcha, white chocolate, candied lemon and crumble – definitely more of a classic here, yet it is as comforting as it gets. A beautiful destination for beautiful occasions.