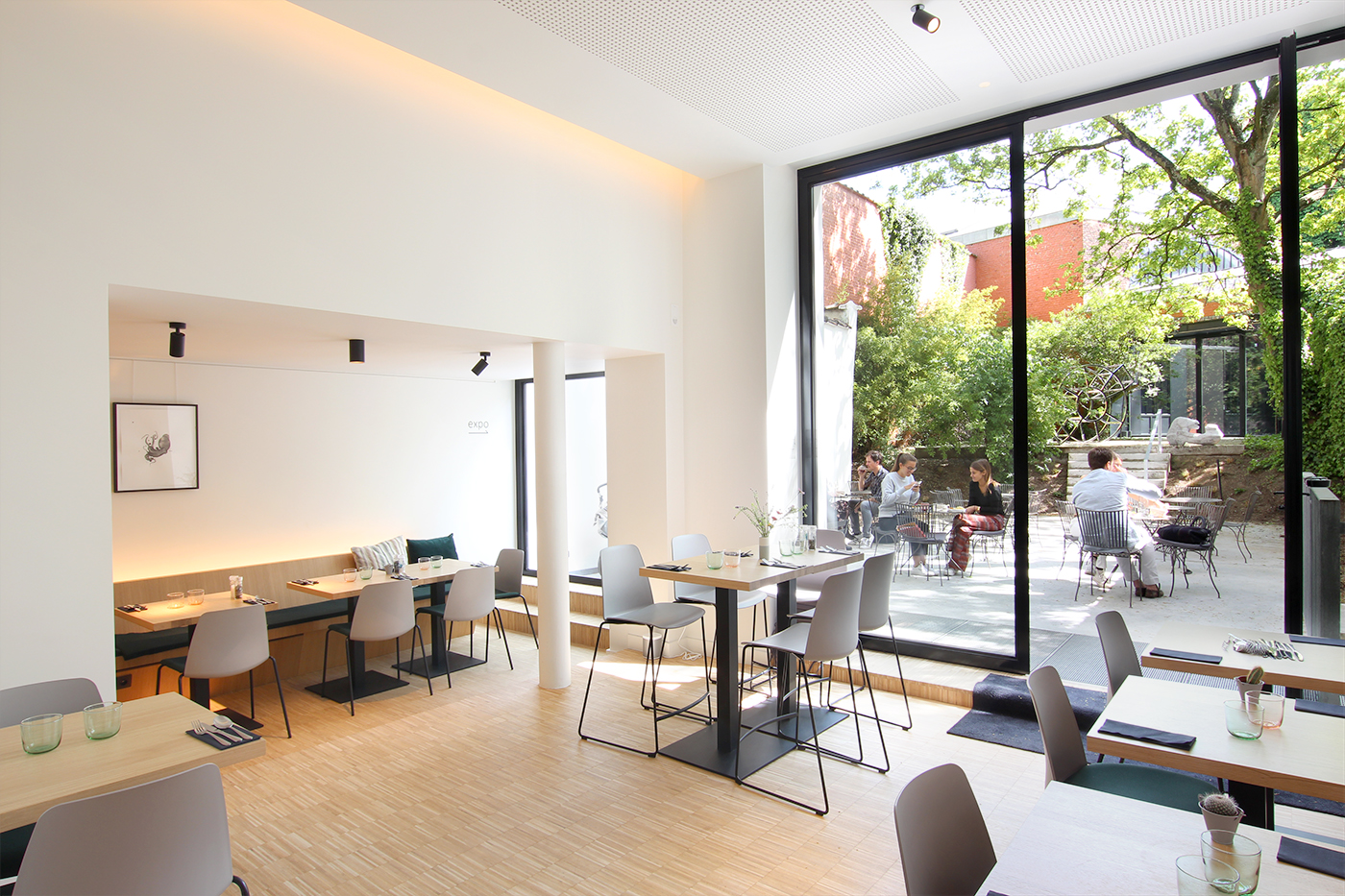 80 Chaussée de Charleroi, 1060 Brussels
02 454 54 51 – site web
tuesday, from noon to 2pm
from wednesday to saturday, from noon to 2pm
and from 7pm to 10pm
brunch on sunday from 10:30pm to 3pm
mains : 11€ – 17€
brunch : 20€
Martine, like Maroussia and Justine, who decided to open their very own restaurant after spending only a few years in the industry. At age 25 and 26 only, the girls have been trained among the best in their category – Tero and Ici to name a few -, and knew exactly what they wanted. At the first glance, their healthy-arty-organic canteen linking the stunning Gallery La Patinoire Royale is quite a success. But it's actually got much more to offer then what you could guess from that first glance.
Inside, the decoration is rather minimal – maybe even too minimal -, to stay consistent with the looks of the gallery. But though the whole thing may feel a bit cold at first, it all changes as soon as the girls warmly welcome you in, and you dive into the menu. That menu, which is changed every month, is just as appealing as it is eclectic. Coco Bowls for healthy food addicts (15€) stand right next to crispy breaded cutlets served with tagliatelle (18€), classic avocado toasts (13€), but also slow cooked pork with tonnato sauce (17€). What matters most, says Maroussia, at the head of the kitchen, is to offer something for everyone. It does make things much easier, we have to say, knowing you can come here with absolutely anyone. But the best this place has to offer, is definitely a meal outside on their terrace, overlooked by a tree so big that it rather looks like a garden. It is also the perfect link to the Gallery, on the other side of the building. In the weekends, we'll come back for an exhibit, followed by Martine's delicious brunch.