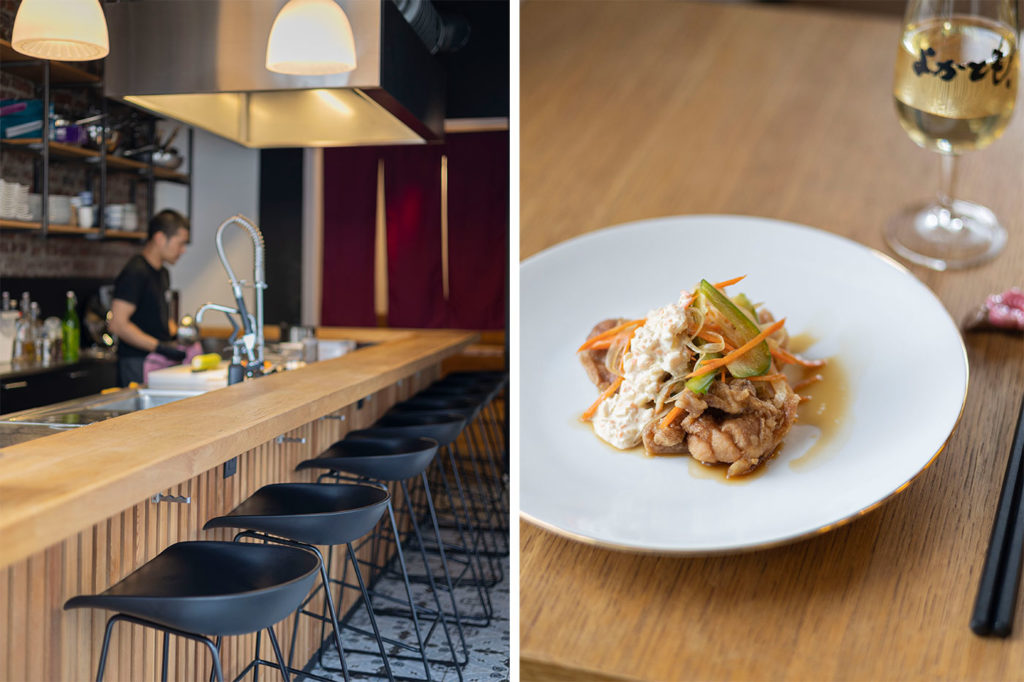 Av. Félix Marchal 26,
1030 Schaerbeek
bookings
du mercredi au samedi de 18h30 à 22H
2 course menu : 30€
4 course menu : 39€
We already knew and loved Tomo's cooking back when he was working at Sake Bar, and had followed him all the way to Copain, when he worked in their kitchen while waiting for his own to open. We were therefore super excited to finally discover his very own venue in his name a couple months ago; Yoka Tomo.

We love Tomo's Japanese grandmother-like cooking, both authentic and heart-warming: dishes you'd find in both Tokyo's best local eateries and at the table for Sunday family dinners. It's very different from the ramen and sushi bars we know, and definitely lesser-known in Brussels. For starters, Tomo is the king of Otsumami – little appetizers served at the beginning of any meal -, prepares delicious Japanese curries, tempuras when he feels like it, fluffy and slightly sweet Japanese omelets, NanBan chicken because it's simply delicious (find the recipe pagfe 39 of our first recipe book), incredible miso eggplants, but mostly, his famous Chawanmushi – a to-die-for savory flan steamed-cooked with dashi broth. Worth the trip alone, if you ask me.
While we're on the trip, you should know it's better to make reservations a few weeks ahead, if you want a chance to get one of the very few tables in this Japanese eatery. Their 4-course tasting menu (39€) is a hit. And one last thing before we go: try booking seats at the counter to watch Tomo cook while sipping on a glass of Kido Ginjyo, a delicious round and fruity sake (6,70€). You won't regret it.