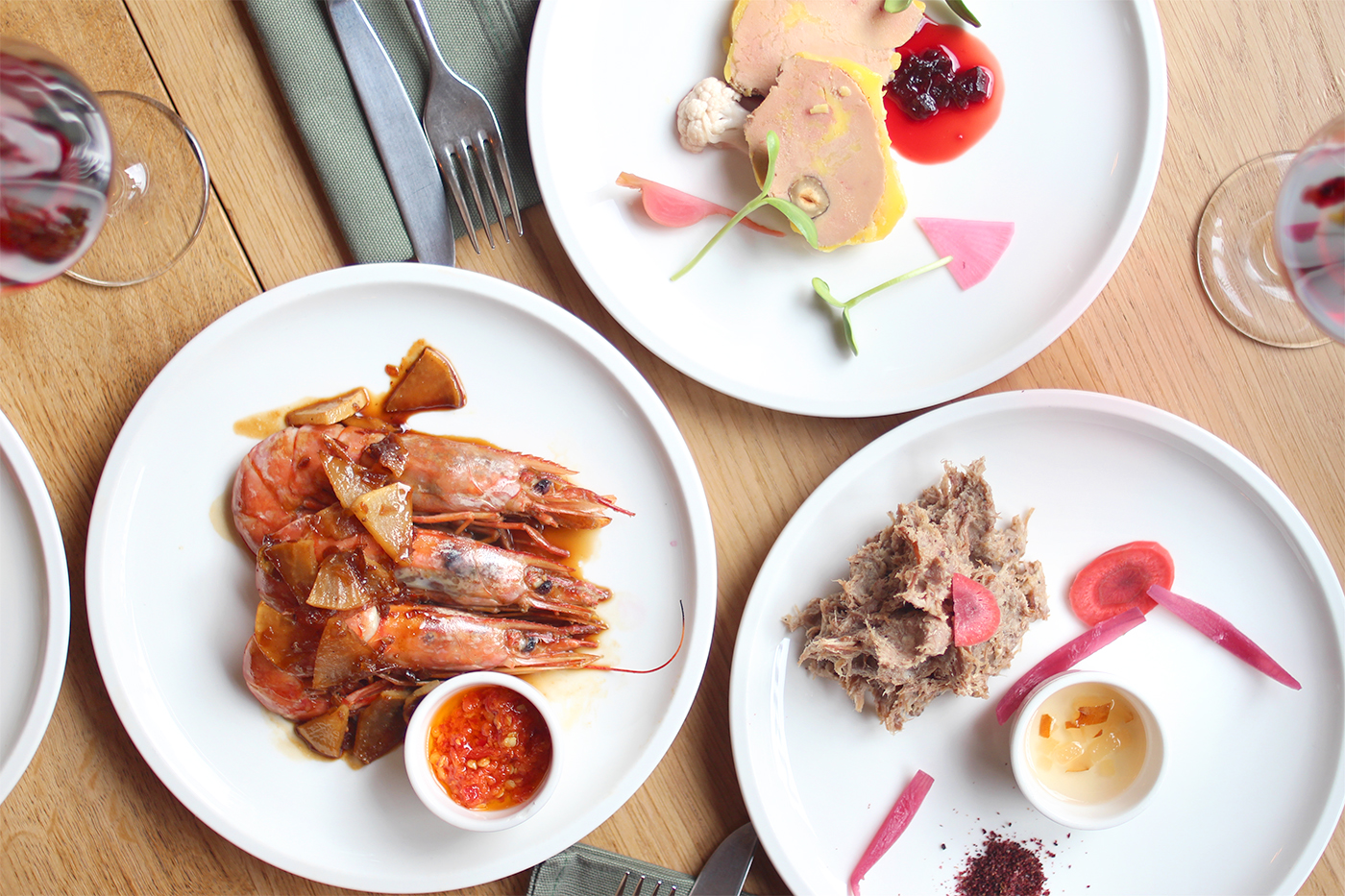 168 CH. DE WAVRE, 1050 BRUXELLES
02 502 61 65 – SITE WEB – delivery
from monday to thuesday, from 7pm to 10:30pm, Wednesday to friday 12pm to 2pm and 7pm to 10:30
saturday open upon request for groups and private gatherings only
Located on chaussée de Wavre for 16 years already, and run by the chef Denis Delcampe for the last four years, Le Tournant is an invitation to take the time to eat well and unwind. We like to go there for their lunch menu, for a caribean inspired stew, or for a tasting menu in 4 courses (39€), that we'll pair with natural wines (21€) for a real culinary journey.
We still vividly remember the first starter we had the last time we went, raw salmon served with a deliciously roasted white asparagus. The main dish, more on a comforting note, was a tender piece of beef with mashed potatoes and grilled vegetables. Le Tournant prepares a bistro type of cuisine, hearty and generous, with perfectly cooked meats and quality ingredients. If you're in for a surprise, do go for the tasting menu ; its ingredient combinations are definitely quite inspired and go perfectly with their natural wine pairings, mostly coming from Titulus right across the street. The dessert, a sabayon with peach sorbet, fresh white peach and chocolate fondant, was perfect to end this beautiful dinner.
Inside, the old tiles, the raw wooden furniture and the service make for quite a masculin atmosphere that we particularly love. It's a group of wine and food lover friends who opened Titulus on one side of the street, and Le Tournant on the other. We love to come here for a date, or to recommend this place to a group of guys who we know will enjoy the great meat and natural wines for sure.
Pictures below : some of the best classics on the menu : wild prawns with spicy sauce (14€), "paté Bonne Maman" (11€), duck rillettes (10€), homemade foie gras with fruit caramel (18€) and the incredible beef tartar with black trumpets (22€).