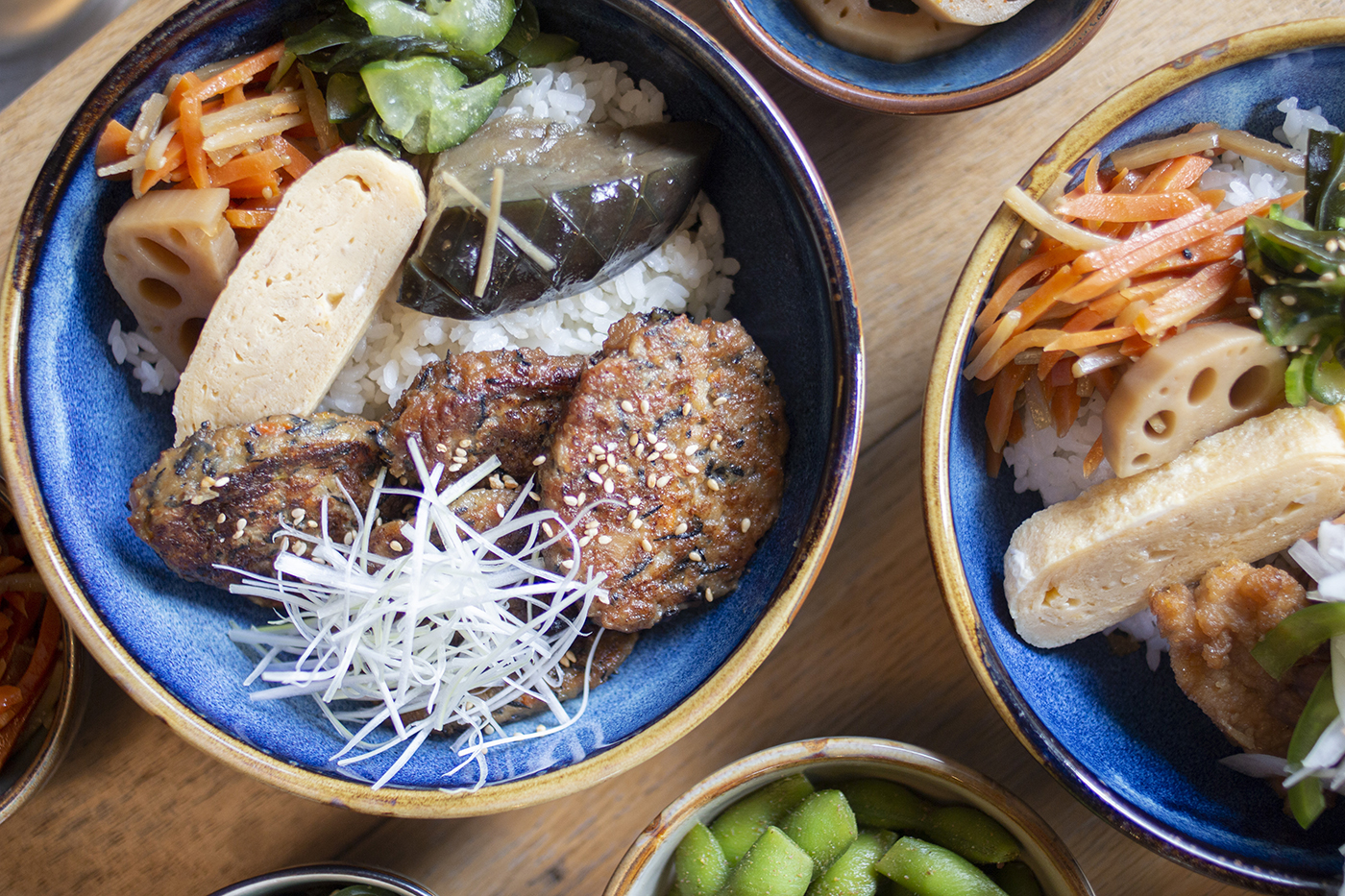 262 avenue rogier,
1030 schaerbeek
instagram – orders
from wednesday to sunday
last order at 6pm
bentos : 14€
delivery around schaerbeek free from 40€
"We were already friends before", that's how Arnaud introduces his team to me, leaning from behind the counter at Copain. His friendship with Jérémy and Tomo goes back even before Tomo settled in the kitchens of the Saké Bar. "We used to spend all of our time in Yamato, and we ended up getting on really well with each other." That's exactly the type of story we love, and we immediately feel like becoming friends with them too. Before teaming up with Tomo to open their own Izakaya – a real authentic Japanese bistro where food is served in small portions, not unlike tapas – Arnaud and Jérémy opened Copains, in Schaerbeek. But that's another story, says Arnaud. The only thing Copains will have in common with Yoka Tomo is the neighborhood and the team. Ok, but right now, you can already come and pick up your bentos at Copains. Are you following?

While waiting for the end of the works and the reopening of the restaurants – which seems will never happen -, the three guys have decided to take their project a step further. You can already come and get your Bento – which will be the essence of the lunch menu at Yoka Tomo's – from Wednesday to Sunday, from 6pm, at Copains. Why is it so exciting? Because back when Sake Bar was opened, we already had fallen in love with Tomo's cooking, authentic Japanese food prepared in Japanese homes, miles away from European sushi and ramen bars. Fermented vegetables, slow-cooked eggplant, vegetable cakes, Katsudon, Nam Ban chicken (sweet and sour), Kaarage chicken (in fritters), and even Japanese curries. In short, everything that made our mouth water back when we were travelling in Japan. Right now, you'll find four bentos on the menu, and a special changing every week. And later on? Everything that makes an Izakaya typical; skewers, gyozas, small dishes of all kinds, but also Sake and natural wine from Titulus, and a few beers on tap, obviously. To become one of their loyal customers even before they officially open, head this way.