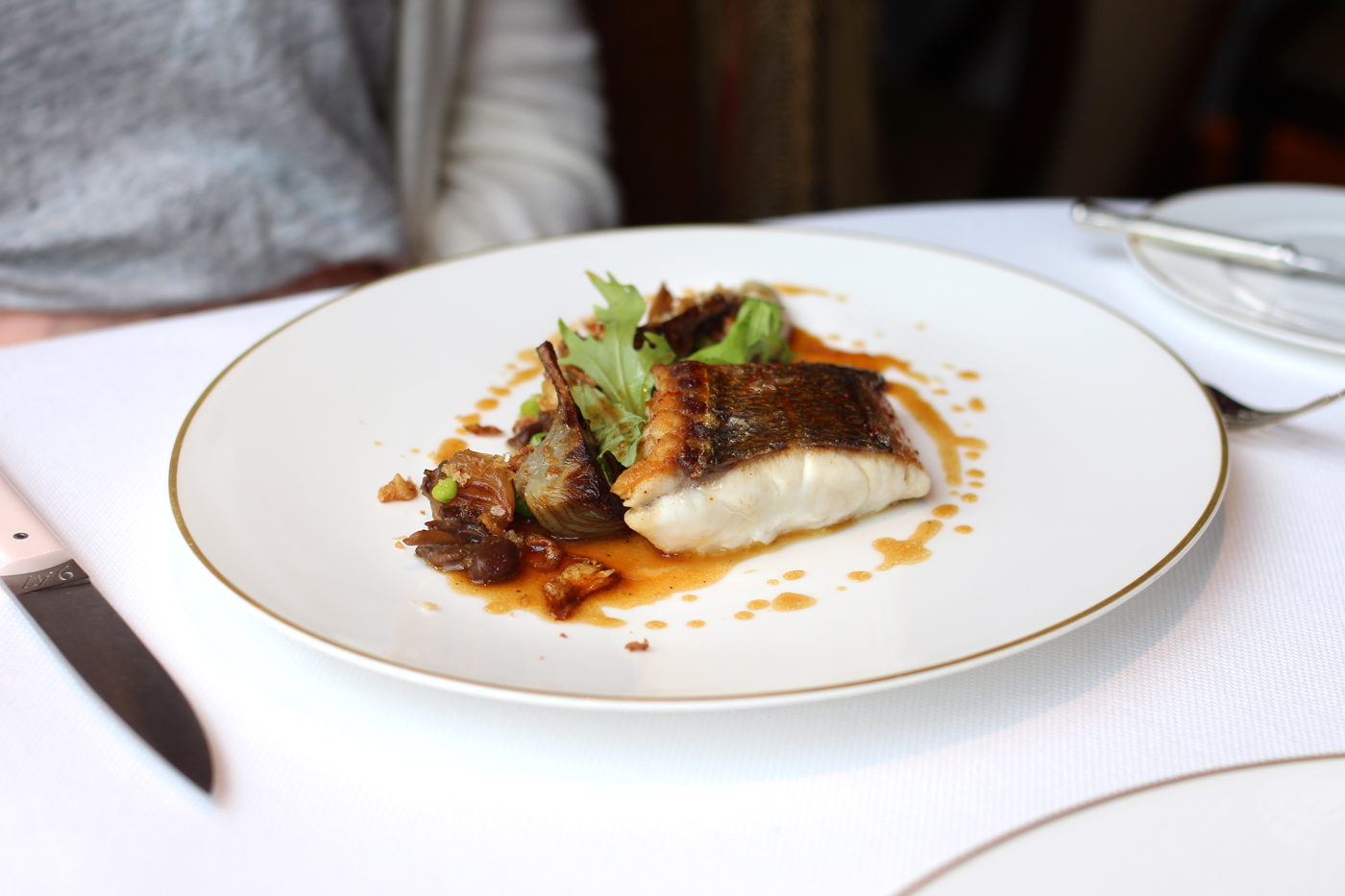 4 avenue de l'abbaye, 1050 ixelles
02 318 18 58 – WEBSITE
open from tuesday from friday to 12 from 2PM and from 7 to 10pm,
saturday from 7 to 10pm
On a rainy afternoon of July, we made our way to Villa Emily for lunch. From the street, a valet gently waved at us, letting us know that we could leave our little C3 safely in his hands, avoiding the never-ending search of a parking spot in the middle of Ixelles.
On the ground floor, we passed the open kitchen, from which we spotted chef Mathieu Jacri at work. Having made his way through the most prestigious kitchens in Brussels, like Bonbon, Bruneau or Le Châlet de la Forêt, he was quickly gratified with a first star from the Michelin guide at Villa Emily, where he daily puts traditional French dining classics back in the spotlight. His cooking is rather traditional, and quite iconic of French know-how, yet always light, perfectly balanced and strong in flavors.
We went for the three-course lunch (46€), starting with a zucchini flower stuffed with blue lobster from Brittany, followed by roasted sea-bream with artichokes, and an extremely comforting dessert with Belgian strawberries, whipped cream and a little waffle.
Villa Emily has taken over the sandwich snack where we used to go daily back when we were students, but the number on the facade is the only thing that was left of the previous owners. The restaurant is luxurious and exclusive, and every single of its details were custom designed specially for it. Everything is gathered here to make our meal a moment to remember. The "lovers' table" that was reserved for us, in a nook along the window hidden by thick curtains, is perfectly suited for long intimate conversations. La Villa Emily is both cosy and extremely elegant, with its dark wooden walls, velvet covered seats, white tablecloths and huge chandelier shining bright across the room.