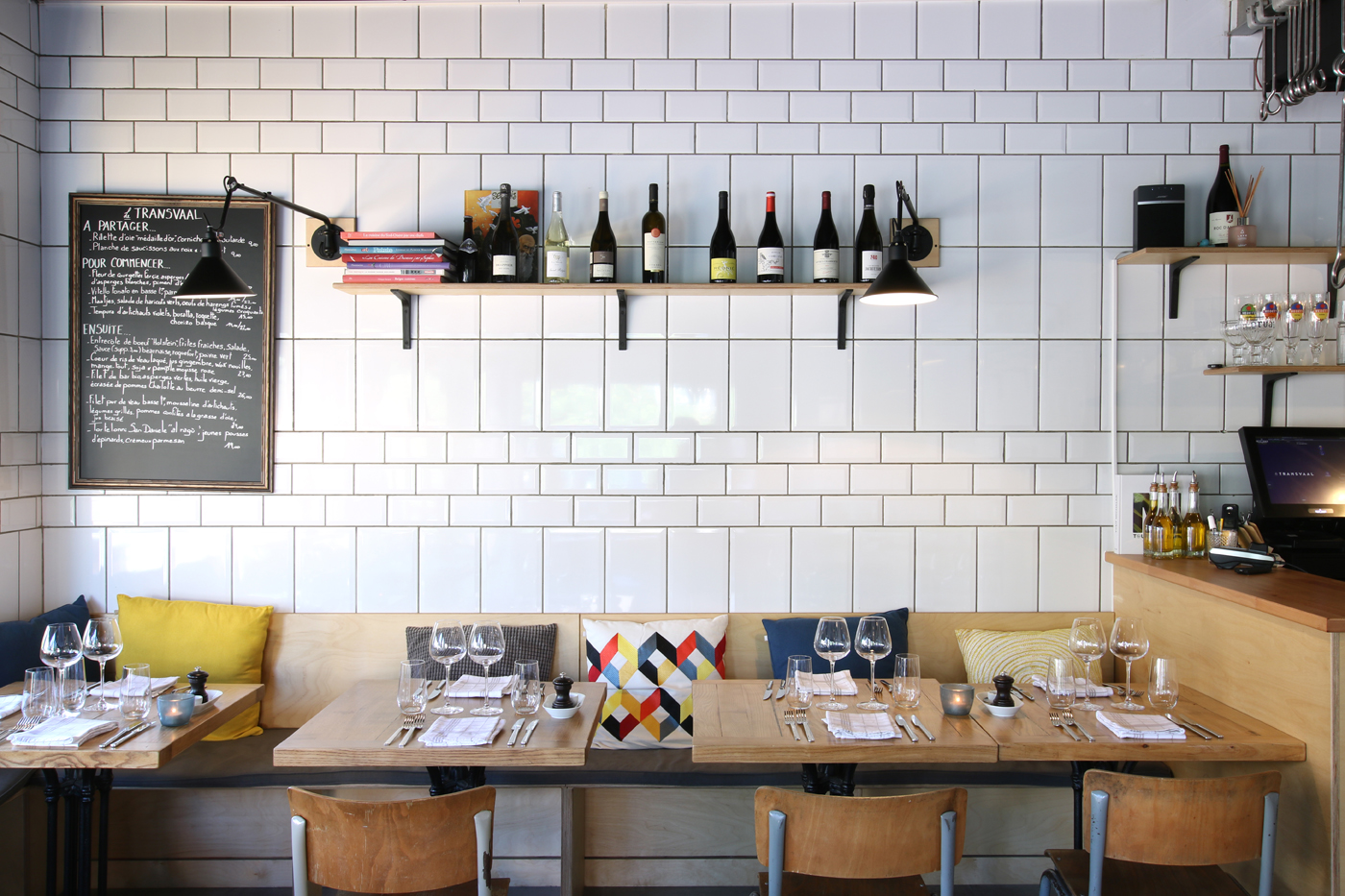 40 AVENUE Joseph Chaudron, 1160 auderghem
02 660 95 76 – SITE WEB
Open from monday to friday from 8:30am to 6:30pm
It's in a rather residential neighbourhood, in the heart of Auderghem that Raphaël de Sadeleer chose to open his first restaurant. You'll therefore make your way to the Transvaal thanks to the restaurant's reputation which didn't take long to spread through word of mouth across Brussels.
On a cute little street corner, in an ancient butchery shop tiled from floor to ceiling stuck in between two houses, Raphaël prepares a hearty yet delicate cuisine, centered around seasonal ingredients. The little terrace, filled with bright yellow chairs and surrounded by vines, reminds us of the South of France, and is just the perfect spot to enjoy a glass of dry rosé to start a beautiful evening. In the top corner of the menu, the chef recommends you take your time, which we're more than happy to do.
We start off with a stuffed zucchini flower to share (15€), filled with asparagus and prawns and served with asparagus "vichyssoise". Pure bliss. We continue with a sea bass filet served with asparagus and grilled fennel, and a delicious Mediterranean raw vegetable tartare (26€), and a tortelloni dish prepared al ragu and stuffed with San Daniel ham (19€). Needless to say we're having a great time.
If the weather does get quite chilly when the sun has come down, it's also a perfect excuse to continue the evening inside without any regrets. That way we get to take our time to observe the ancient elements from the previous butcher shop, reminding us of the similar decor of La Buvette.