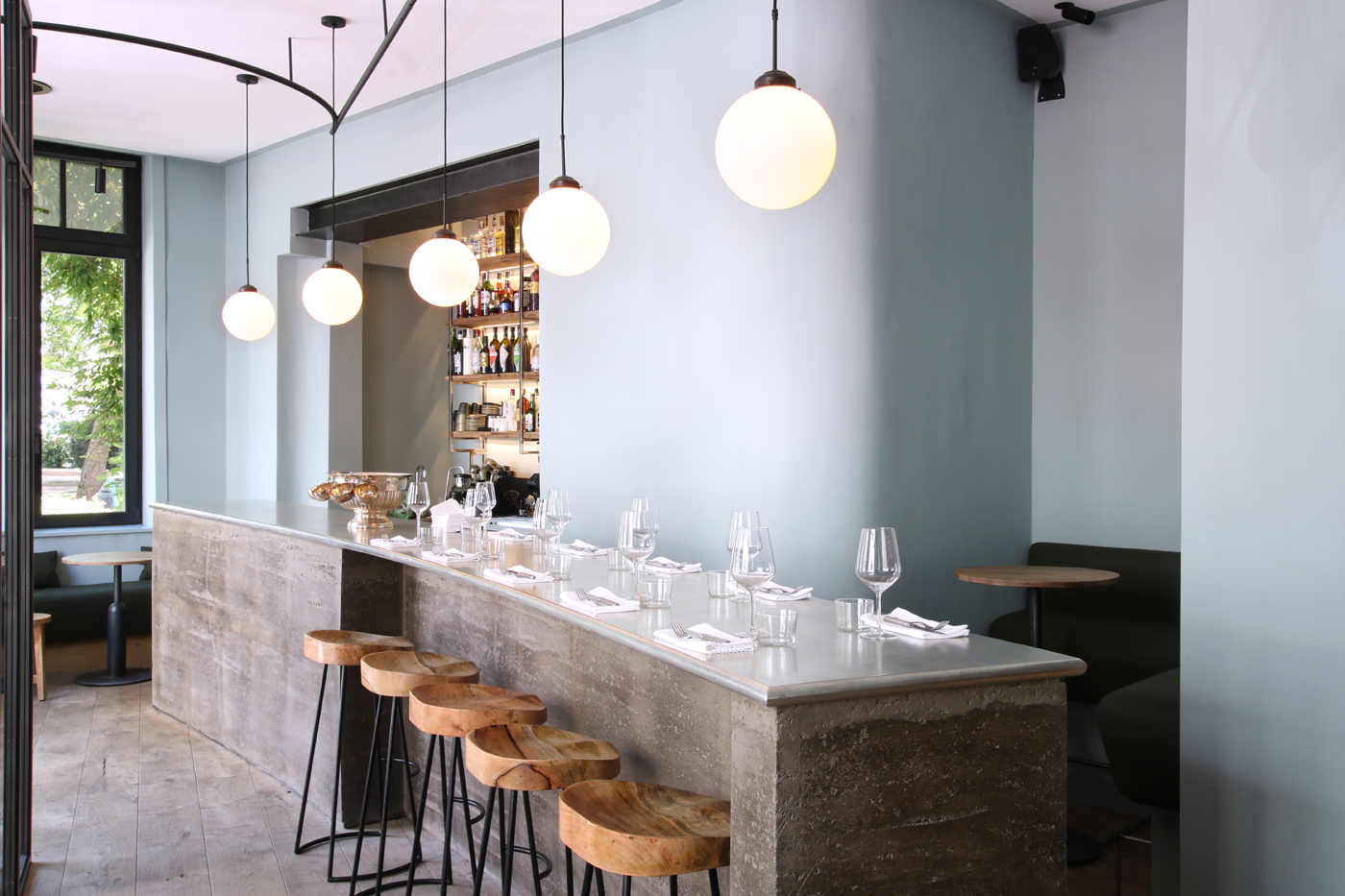 10 place Albert Leemans, 1050 Ixelles
0472 75 47 38 – WEBSITE
open from wednesday from sundau from 7pm to 11pm
brunch on sundays – 25€ buffet
Two years after the opening of Humphrey and Crab Club, it's Ötap's turn to have their customers share all of their food among their table. Mezze-like, but not quite, as the difference here plays in every little detail. Behind the project, the 21 years old talented chef Paul-Antoine Bertin, already part of the team in the previous Point Albert, and definitely ready to take the plunge on his own. And we can tell, the chef clearly knows what he's doing.
His menu is short, seasonal, with a dozen of intriguing small plates to share, and a drinks menu centered around creative and inspired cocktails.
Before moving inside into the elegant restaurant setting – grey-blue walls, opalin light globes and dark green couches – we pick a few things in the limited outdoor menu, already a cocktail at hand. We start with a "Shiso", a gin & tonic served with lime, vermouth and shiso syrup – fragrant and refreshing (11€). Still outside, we keep going with an artichoke and its mustard vinaigrette (9,50€) and a stracciatella served with homemade focaccia (9,20€), both beautifully presented in Marie Brisart's handmade ceramics, custom-made for Ötap. But we want to try the rest of the food list, and we move inside to order stuffed zucchini flowers with ricotta and smoke rosemary (12€), a tuna trio – grilled, raw and in a tartar (14,50€) and an open ravioli with fresh peas and wild asparagus (9,30€). In the meantime, we've switched to a fabulous natural wine named "Bois Sans Soif", meaning it doesn't require thirst to have a glass, and it really doesn't.