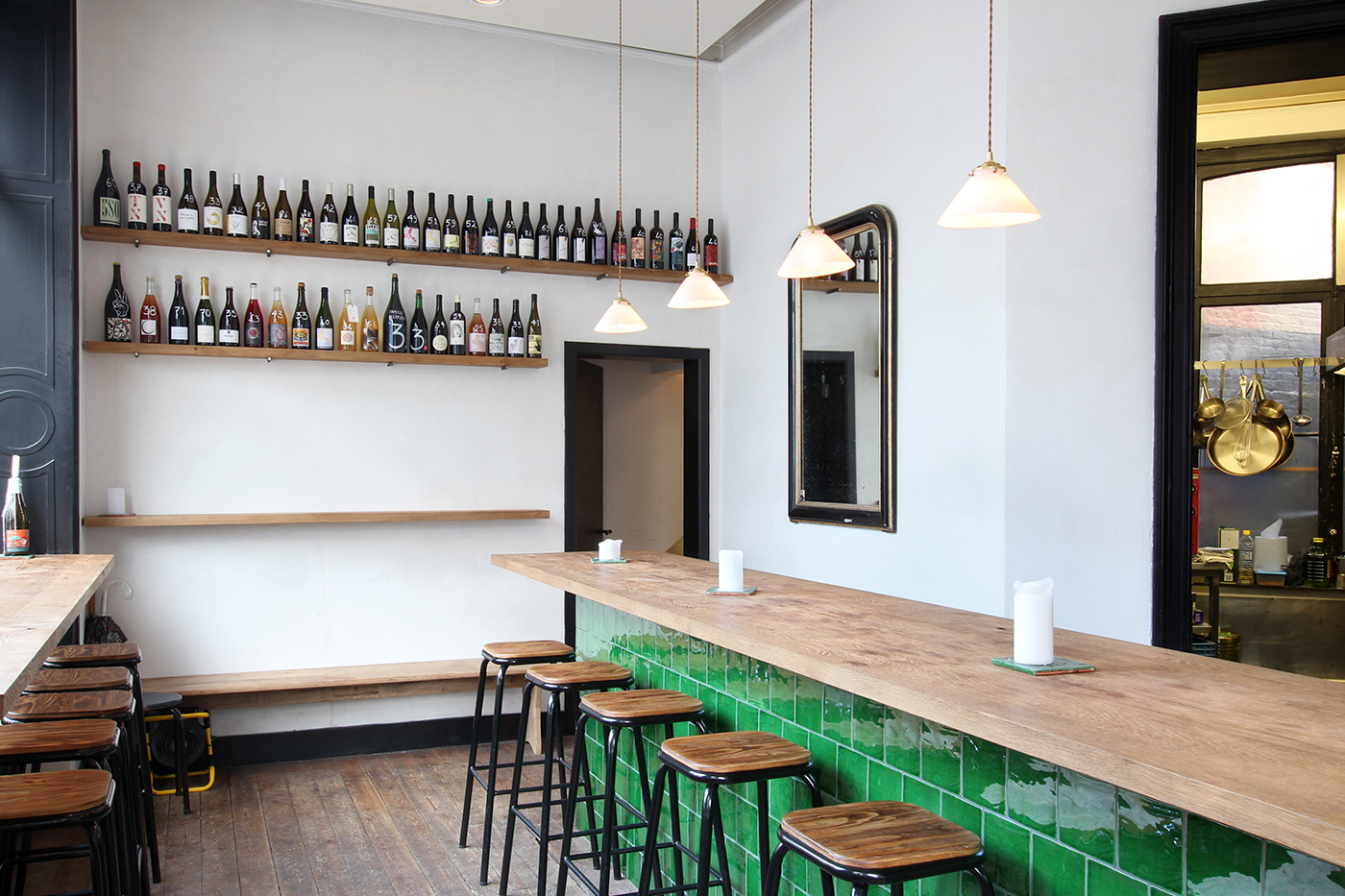 48 rue lesbroussart, 1050 Ixelles
instagram
from wed to sun, from 6pm till late
bottles from 25€
small dishes: 3,50€ – 12€
There isn't a doubt whether this tiny and super crowded wine bar can be called a rebel. Often overflowing a big chunk of its customers onto the pavement and its incredible playlists into the night, it's difficult to miss and worse to miss out on. And we haven't even said anything about the food yet.
Rebel is the very latest venue of Paul-Antoine, chef and founder of Ötap, right after Grain, his newly opened bakery in Châtelain. If you'd been following him a while now, you already know just like us, that he's unstoppable. Léo, was already the sommelier at Ötap, bringing more magic to any of our nights there, always picking the right bottle. At Rebel, they've brought the best of both their worlds. Mind-blowing natural wines, with among them some more approachable bottles as well, and in the kitchen, Polo himself, preparing a shorter version of what he can do best. The difference is that here, the kitchen is open until 2am, and the atmosphere never fails to get you started for the night. Around 6pm, we'll grab a seat on both sides of the bar, right next to Léo, to catch up with our loved ones. As the hours pass, friends from all over the neighborhood, looking for the perfect place for drinks, will gradually meet us there. What we absolutely love: not having to resign to a cheese board – however incredible those cheeses might be – for the only reason that we're sitting in a wine bar. Straciatella and long pepper (9€), whole sea bass and fried potato chips (15€), artichoke, smoke ricotta cheese and broccoli (9€), and a twisted version of the américain with an incredible soy-marinated egg yolk (12€) are just few of the small dishes you'll find on the menu. Again, best of both worlds. But what we love even more is the laid-back and super casual atmosphere, shaking the whole neighborhood and the whole concept of wine-bars themselves. A must destination, that you shouldn't be able to miss out on for too long.