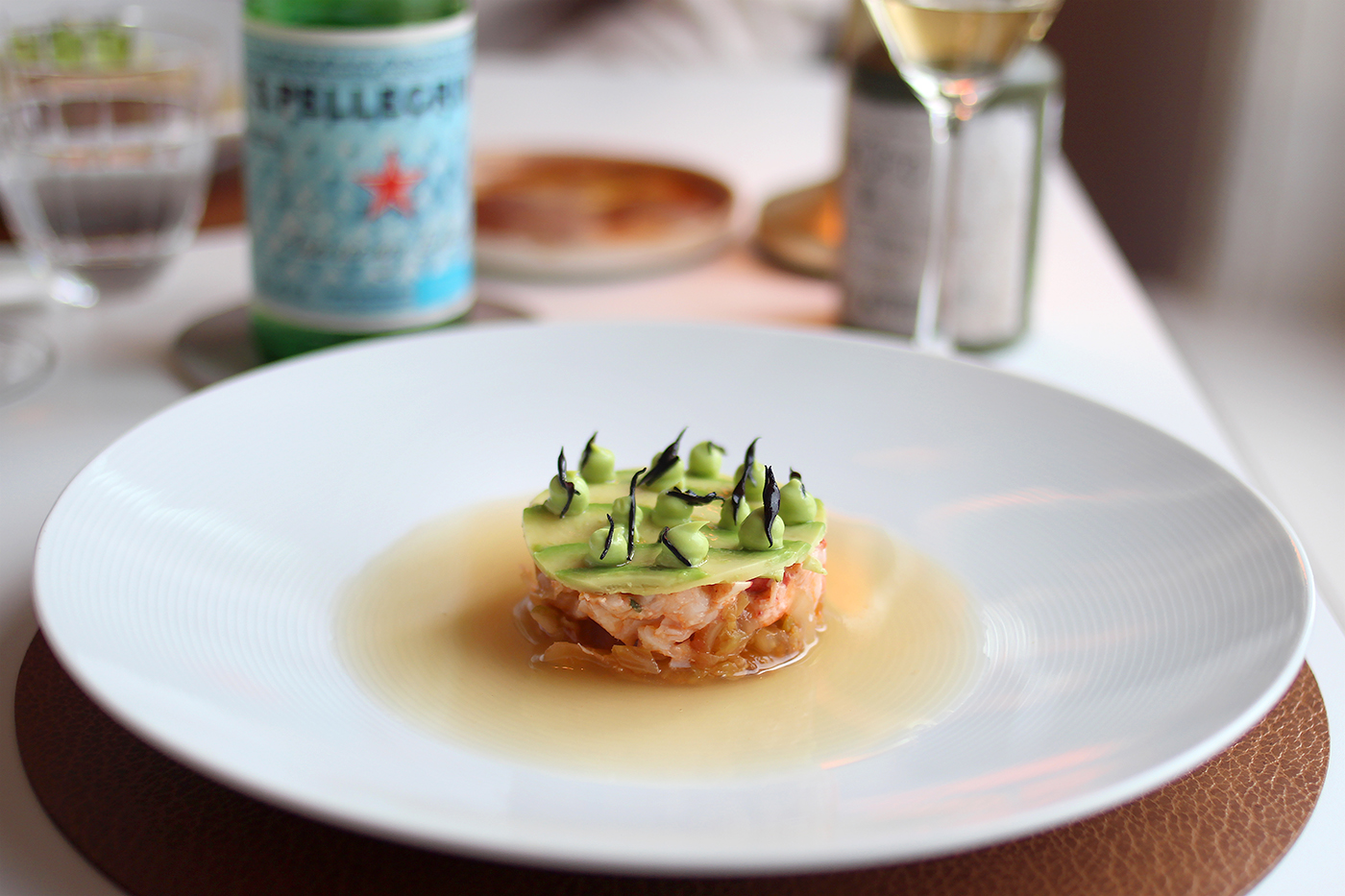 Markt 9,1750 Lennik
02 582 89 92 – website
 thursday, friday and sunday
from 12 to 1:30pm and from 7pm to 8:30pm
on saturday and monday from 7pm to 8:30
2-course lunch : 32€
5-course tasting menu : 74€
Intro
We all have rather high standards and expectations when it comes to gourmet restaurants. Even more when those restaurants have received Michelin stars. Whether it's about the service, the rhythm, the flavors, the perfection of the cooking, the pairings, the wine-parings, etc. These expectations, though world-renowned guides have tried to standardize them as much as possible, remain, in the end, extremely subjective for each of us, and evolve with time.
As far as I'm concerned, the quality of the produce and the perfectly cooked meats, are something I usually take for granted in those type of restaurants, rather than something I actual look forward to. I'm easily bored with a gourmet restaurant serving perfectly slow-cooked meat, with the right color and the perfect tenderness – however incredibly delicious it may be, it is just not enough anymore. Like I said, it's extremely personal, but what I truly look for today, is to be surprised. Rock n' roll dishes, consistency highlighted by craziness and risk-taking – risks that the chef can afford to take today thanks to the know-how, experience and technics they have acquired over the years.
And details. In a restaurant where I pay a certain price, I crave for details. Beautiful ceramics, cutlery – sometimes with a different design for each service -, appetizers, mignardises with coffee, glasses with stems so thin I'm scared to break them every sip I take.
And service. Actually, mostly service. Just as for the perfection of cooking, a professional service is usually taken for granted in such places. Professionalism isn't a true destination. What make the difference though, in my opinion, is when a professional service becomes extremely approachable. Extremely knowledgeable, but without any barriers. Real people, who know their jobs inside-out, but who are easy to have a casual conversation with, making you feeling equal, without some kind of hierarchy creating any kind of discomfort. Being able to share tastes, likes and dislikes, recipes and even stories. A great service making us feel as though we're at the right place, as the right time. A great service is often the soul of the place, and highlights what is truly magic.
Sir Kwinten
At Sir Kwinten, the location and the decoration are quite far from what usually contributes to the DNA of Brussels' Kitchen. But the experience was such that it required to be told. First, the meal was undeniably excellent. What amazed me most, was a dish made with scallops paired with old Belgian cheese – whose name I unfortunately forgot. I thought it was simply a mind-blowing pairing. Surprising and yet so obvious somehow. We were just as impressed by the lobster, served with its consommé, kimchi, avocado and nori seaweed. And even though everything tasted incredible, the cherry on the cake was definitely the service. Gluten-free bread without even asking for it in advance. Casual and approachable explanations on the wines chosen by the award-winning sommelier Yannick Dehandschutter. The "3 Fonteinen", an incredible gueuze beer chosen to highlight the cheese and scallop dish. The type of pairing to remember. And yet, the reason we had driven all the way to Lennik was not the title of the talented chef Glen Verhasselt, nor the reputation of his business partner and sommelier Yannick, but rather the fact that their sous-chef Gus Goosens had been the only one representing Belgium at the San Pellegrino Young Chef awards that year. A promising talent, that can only be born in an amazing working context, we thought. It's only after we left we realized that the restaurant had not only gained a prize for its sommelier and chef at the Gault & Millau, but had also very recently won a Michelin Star. It sounded just right. According to Michelin, a one-star restaurant is worth a stop. To us, it was definitely worth the journey.