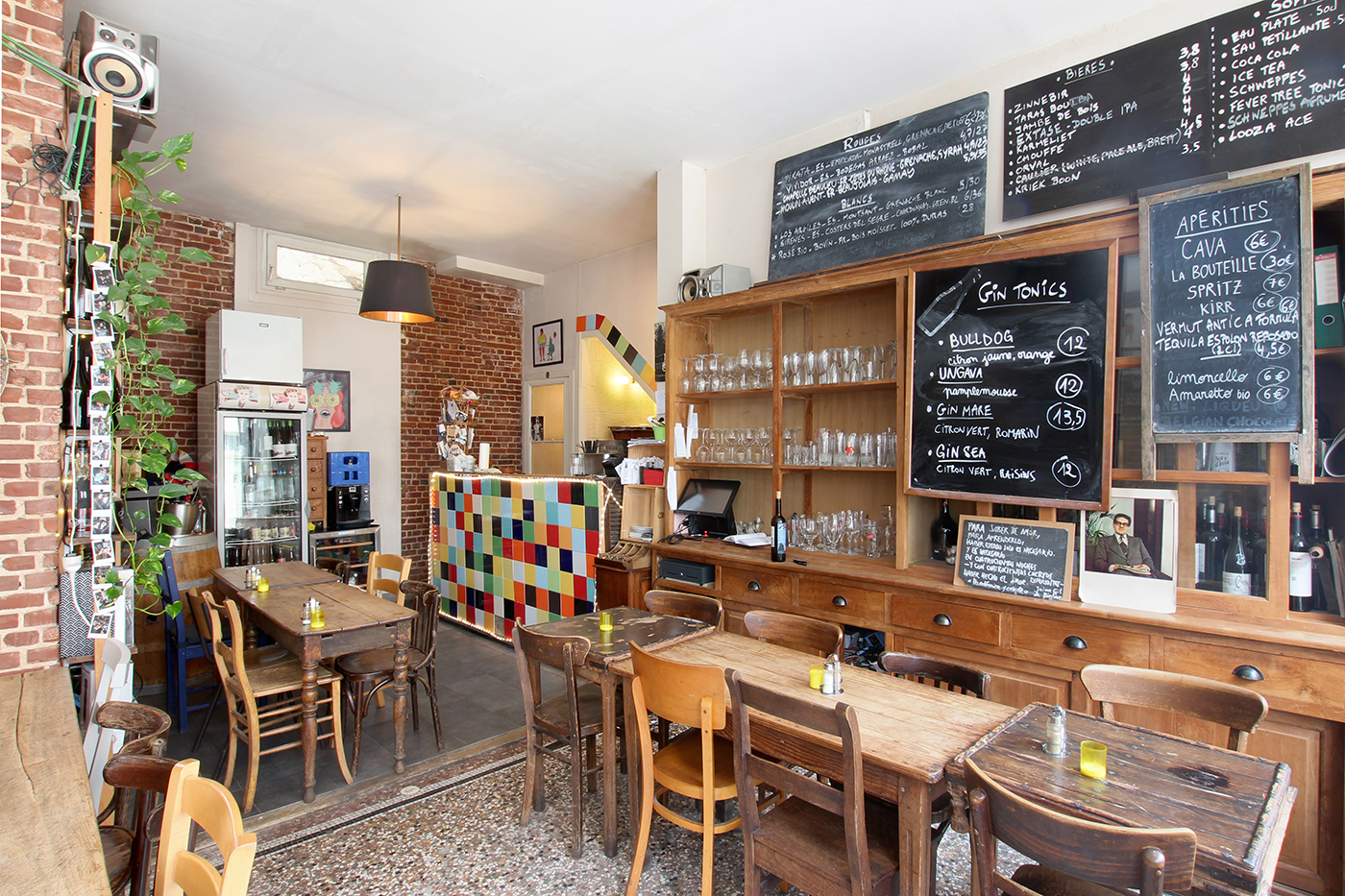 52 rue lesbroussart, 1050 Ixelles
facebook
open tuesday to saturday, from 4pm to 11pm
wine by the glass : 4,5€ – 7€
Tapas : 3€ – 25€
If you already knew the Cheese and Wine Café, you won't bel lost walking into Le Fabiola. Inside, most of the interior has remained unchanged, from the red brick walls to the long shared wooden tables. On the walls, shelves filled with wine bottles, and lots of references to our previous Queen Fabiola, making this place now unique.
When Thibault and Olivier first got into wines, over 12 years ago, only very few places in Brussels seemed to be specialized in the area. After both living for a few years in Spain, they decided to combine best of both worlds: Spanish wines, white pudding from Lièges, and pictures of queen Fabiola all around, a symbol of our Belgian culture.
But their offer doesn't stop there. When opening the Fabiola six years ago now, they also brought back the Gin and Tonics trend from Spain, when it had only just started, as well as the concept of tapas. Today, they still have a cool selection of gins of offer, and their tapas range has grown a lot too. Other than white pudding, there is also pan con tomate, burrata, serrano ham, grilled camembert cheese served with honey and chorizo – clearly the hit of the house -, and about a dozen more. Wines are mostly Spanish, with a few from France, a few in direct trade, and a nice selection of natural and organic wines, growing every year. We love taking a seat on the little terrace outside to catch the last rays of sun, sipping on a glass of Vividor, a red wine we discovered here and love (27€ the bottle), watching the people go by.