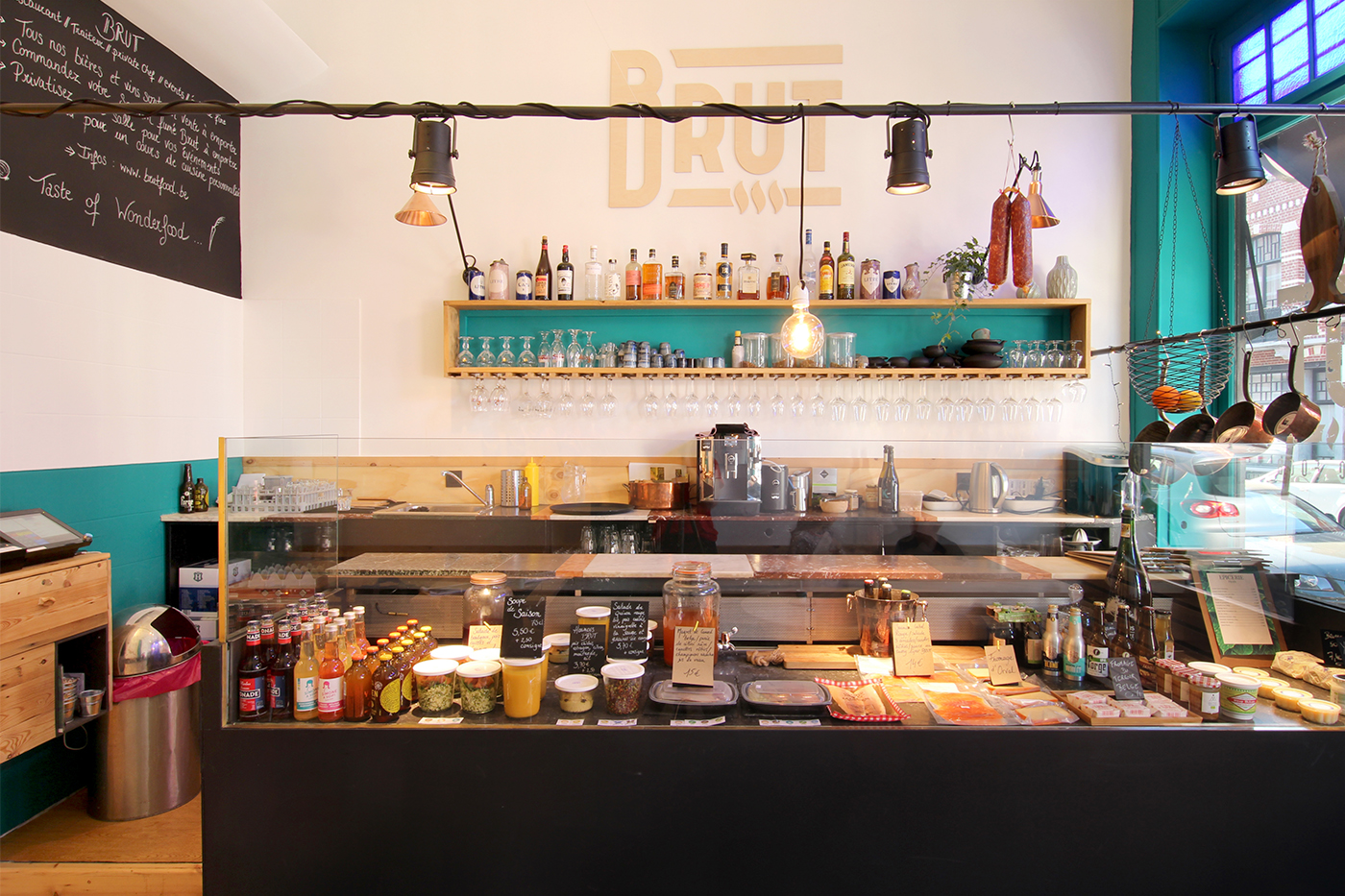 47/49 rue antoine labarre, 1050 Ixelles
02 342 09 75 – SITE WEB
from thursday to friday from noon to 3pm and from 7pm to 11:30
on sunday from 10:30am to 4pm
2 courses lunch : 23€
5 courses tasting menu on fridays : 58€
brunch on weekends : 25€
possibility to book the restaurant for
private dinner everyday except friday
First, there's Alice and Benoit, passionate chefs, and amongst other things, the initial founders of Little Tokyo. When their plan to leave Brussels for good to open a restaurant in Brazil falls through, they decide to start an on-demande chef business. Then there's Leo, Alice's brother, working in a start-up studio in tech, miles away from the hospitality business, but who's always had a passion for food.
The couple is in need of a driver and of a hand during their dinners, while Leo is looking for something more meaningful. A new team is born.
A year later, Brut restaurant is finally ready to open, two streets behind the Flagey square. And meaningful it is, from the choice of local producers to the decoration which has been entirely recycled. Ingredients are almost 100% Belgian sourced, except for a few things like the Label Rouge salmon, which is smoked on the premises. Recycled, organic and craft-trade products are some of the keywords defining their vision. For each and every single one of the ingredients they work with, they have taken the time to meet the farmers and suppliers, making sure to pick the best mozzarella (made in Belgium of course), or the best duck from the Ardennes. Their lunch menu (23€ for two courses) is a great reflection of bistronomy as we love it : local produce, seasonal vegetables, perfectly cooked meats and a fun twist in ingredient pairing making the difference. We had Nameko mushrooms from Brussels served in a salad with Brussels sprouts in tempura as a starter, and slow cooked duck filet on parsnip purée with miso. The plates were set beautifully and the food was hearty and delicious. On Friday evenings, the only night of the week the restaurant is open, they serve a unique 5 course tasting menu (48€), to pair with natural wines, Belgian beer of even Kombucha if you like.