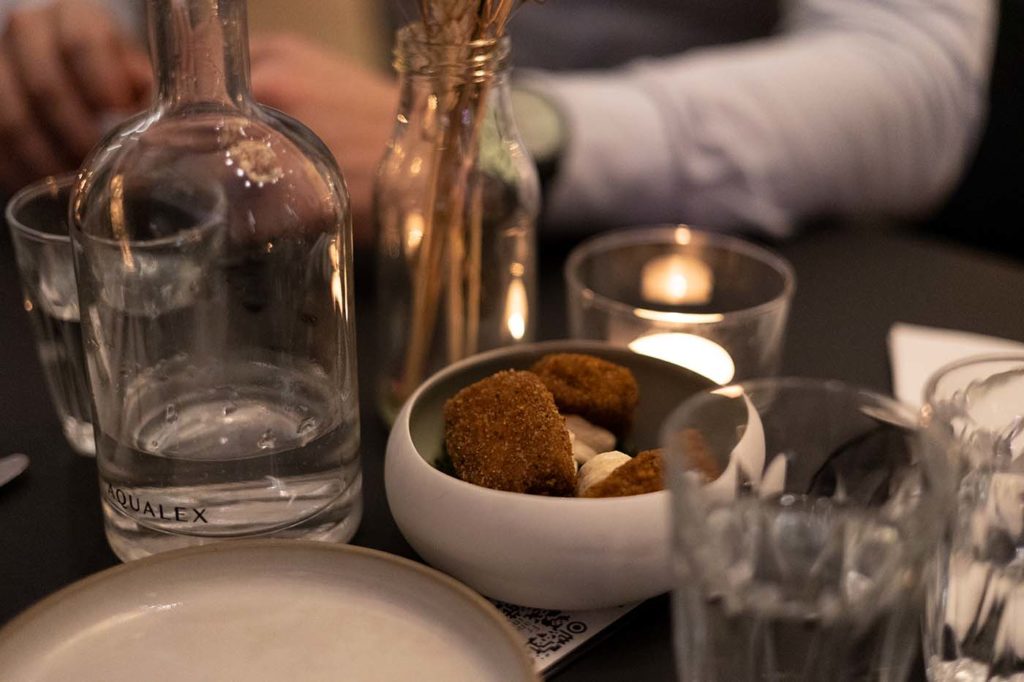 14 rue des princes, 1000 bruxelles
SITE WEB – instagram
from thursday to saturday,
kitchen from 6 to 9:30pm
We said we'd just stay for a drink. All three of us had plans, and all three of us ended up either cancelling or arriving (very) late. We love unwinding as a team with a drink, that's true, and there's definitely a bit of that. But what happened that night at Francine caught all our attention.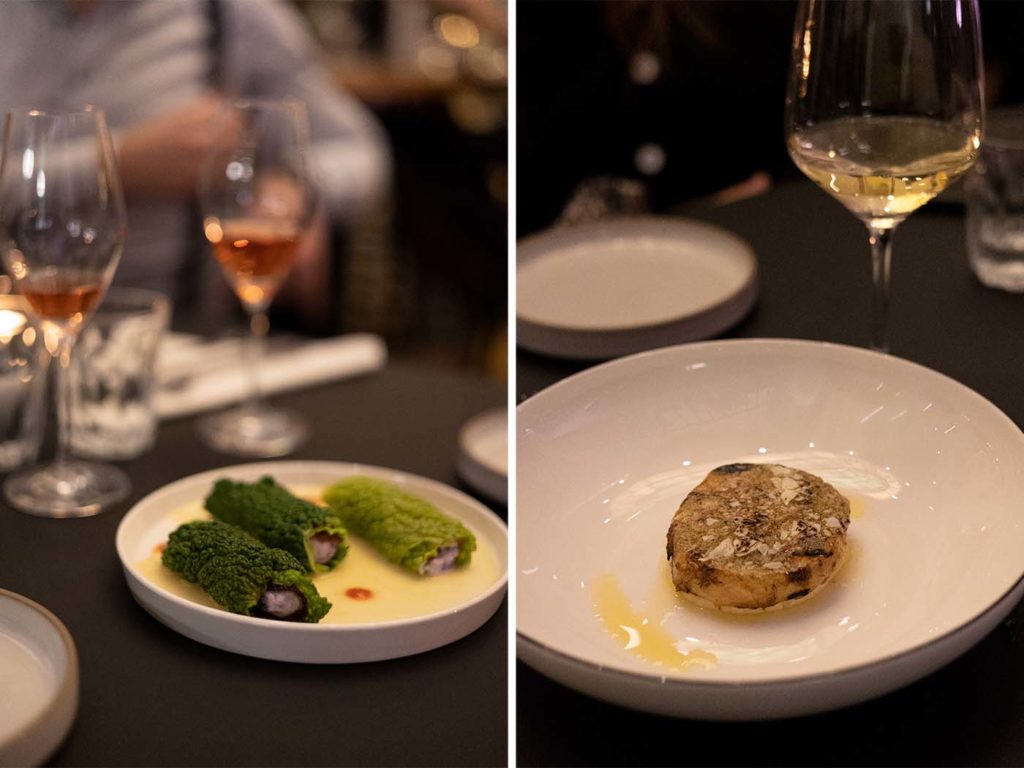 What happens when one of the greatest brunch places in Brussels turns into a wine bar every night? Frank becomes Francine, and the result is mind-blowing. Far from what we were expecting from a wine bar – even the best kind – Francine is actually a restaurant, and a really good one too.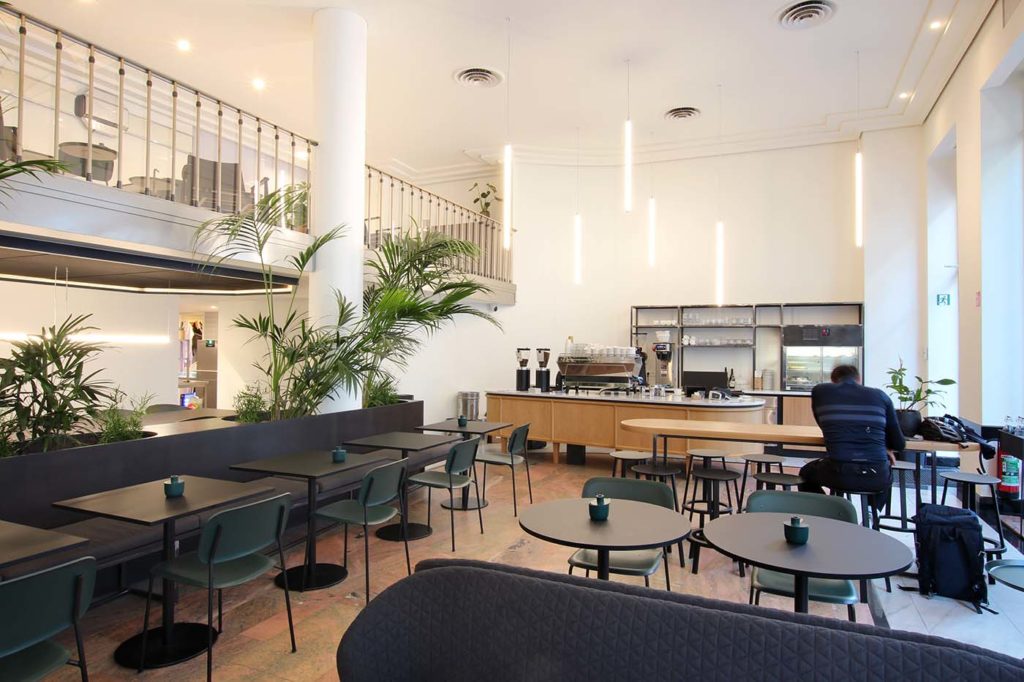 We'd known for a while what Mathias was capable of. He'd started off working as a cook in Humus & Hortense, is a true ambassador of local and reasonable cuisine and a faithful customer of Le Monde des Milles Couleurs. And to be honest, his brunch pancakes already had something quite genius about them if you knew just where to look.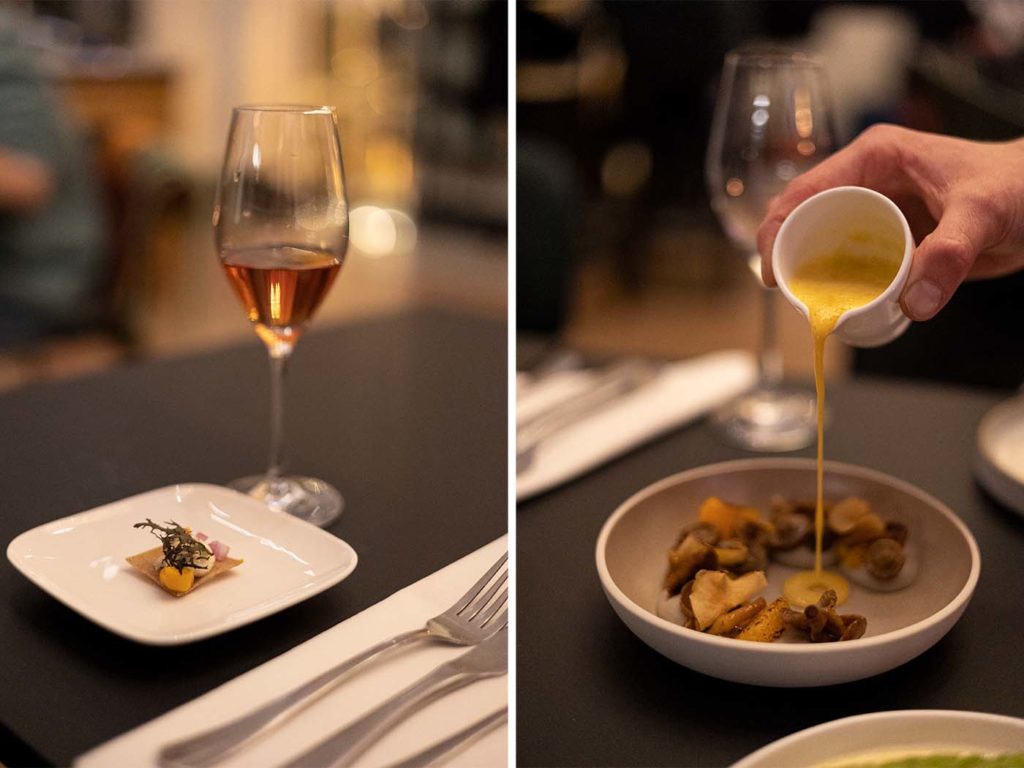 At Francine, a vegetarian tasting menu comes along with the wines. Come for the wine, stay for the food, is actually their tagline here, and it's exactly what happened to us last week.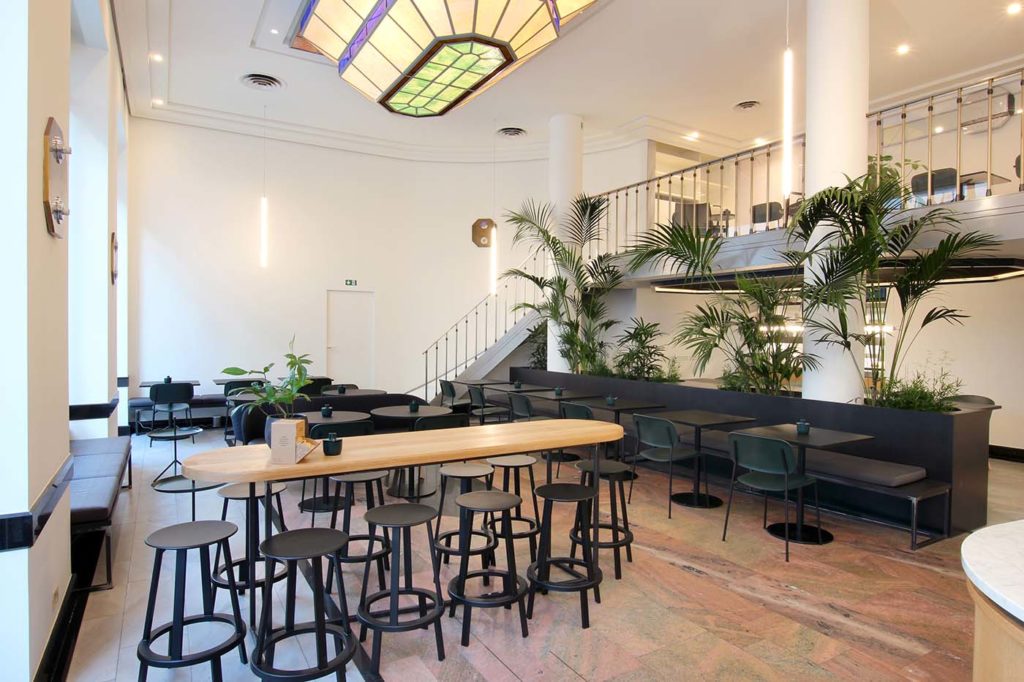 Each of us enjoyed our plates to the last bite, with oooh and aaaah of pleasure between them. From the broccoli croquette, to the Jerusalem artichoke served with tangerine and Nameko mushroom, all the way to the risotto with turnip and hazelnut served with Nebbiolo wine from Piémont, it was genius from beginning to end, and from kitchen to wine bar.
That's nothing though, said Mathias. You should come back this week, the menu is even better. Well you'll know just where to find me.