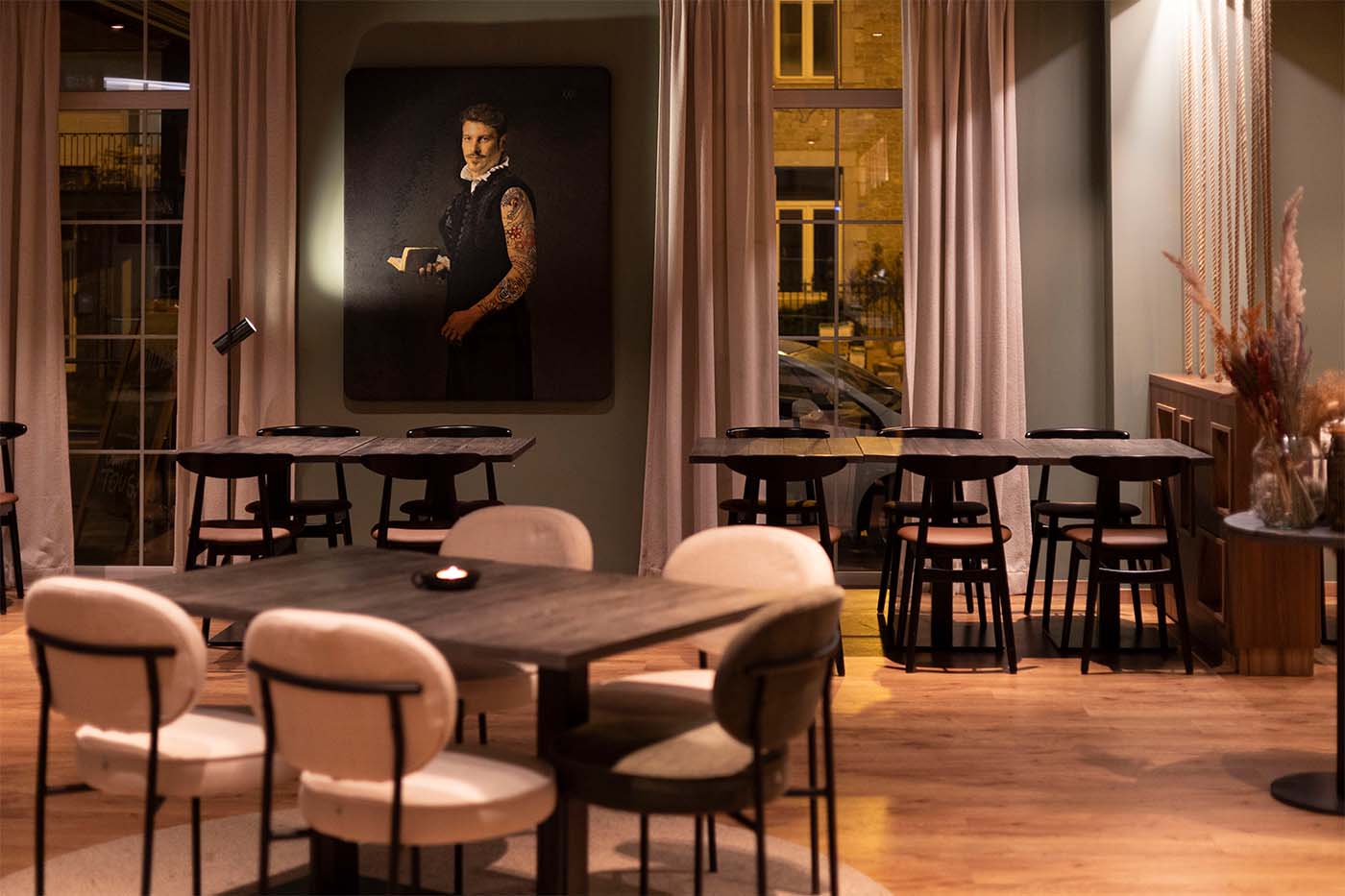 Rue Joseph Lamotte 18, 5580 Rochefort
instagram – site
wednesday to thursday 6:30pm to 10pm
friday to saturday from 12:30 to 3pm
and from 6:30pm to 10pm
3 /4 /5-course tasting menu: 55€ /69€ /79€
We didn't plan to end up spending the evening at Merlesse. Actually it was quite the opposite. It took us no less than 2 hours to find where we would eat that night, while we were staying at the incredible Villa Georges in Rochefort for a quick 3-day workation with the team.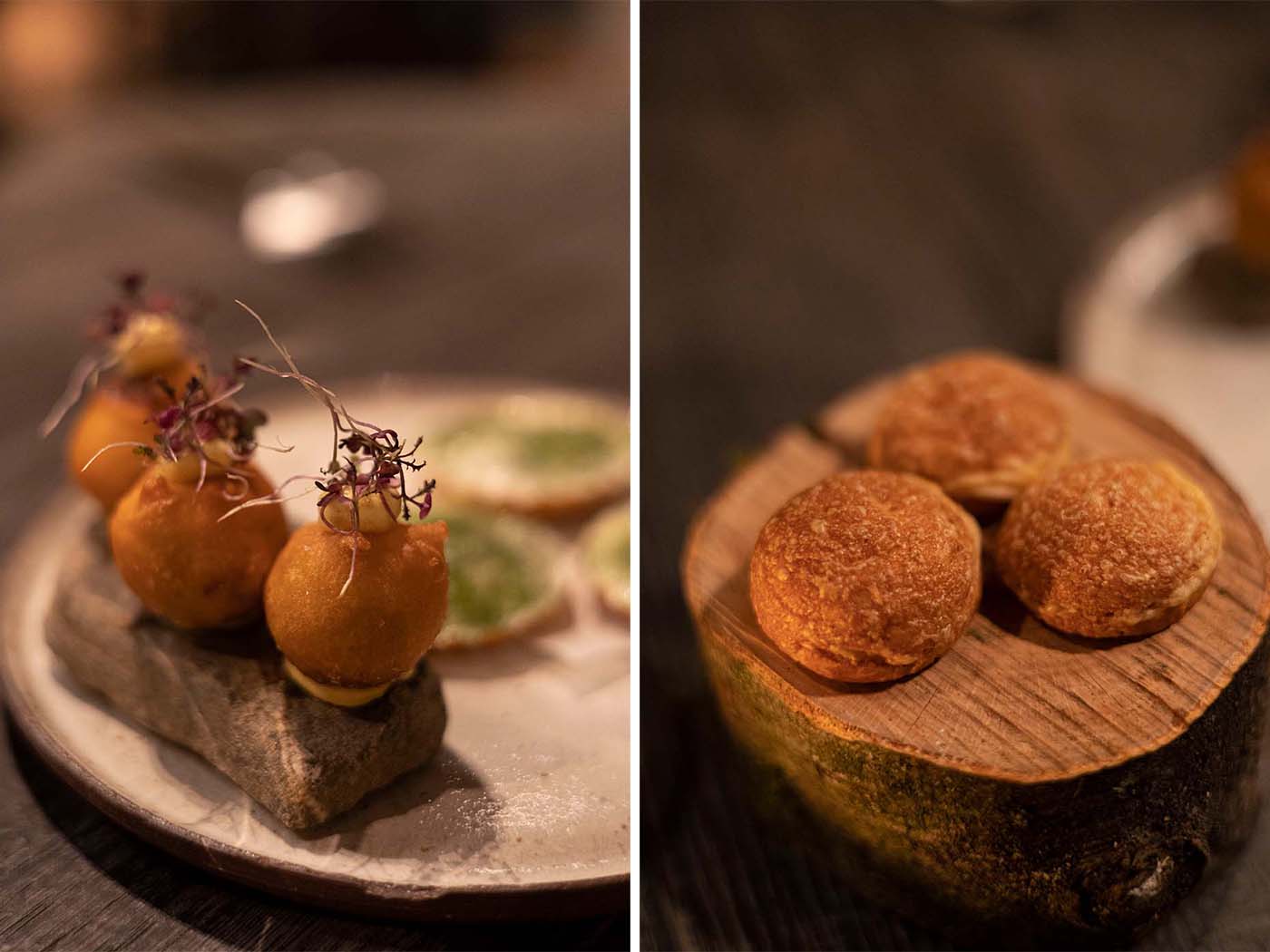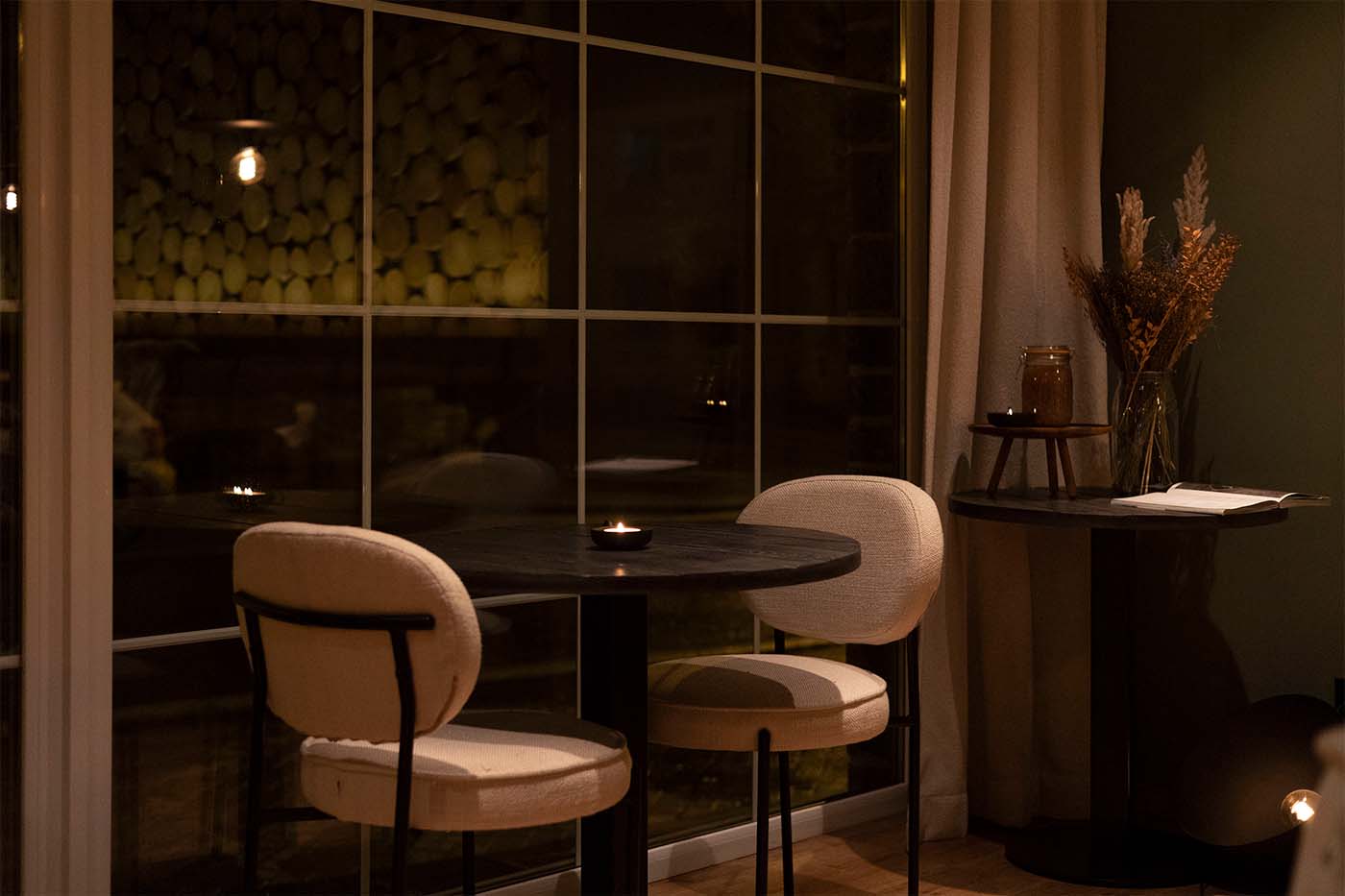 This gastronomic restaurant has been launched by the Michelin-starred chef Benoit Dewitte, and has taken residence on the ground floor of the Mercury Hotel, in Han-Sur-Lesse. While it's definitely the Benoit Dewitte name that brought us all the way there, we'll be coming back for Ferdy and Noémie. Partners both in life and in the kitchen, this Belgian and Dutch couple has worked in Dewitte's restaurant in Ghent, but also in Paris, before coming back to the Belgian soil and setting up in Merlesse.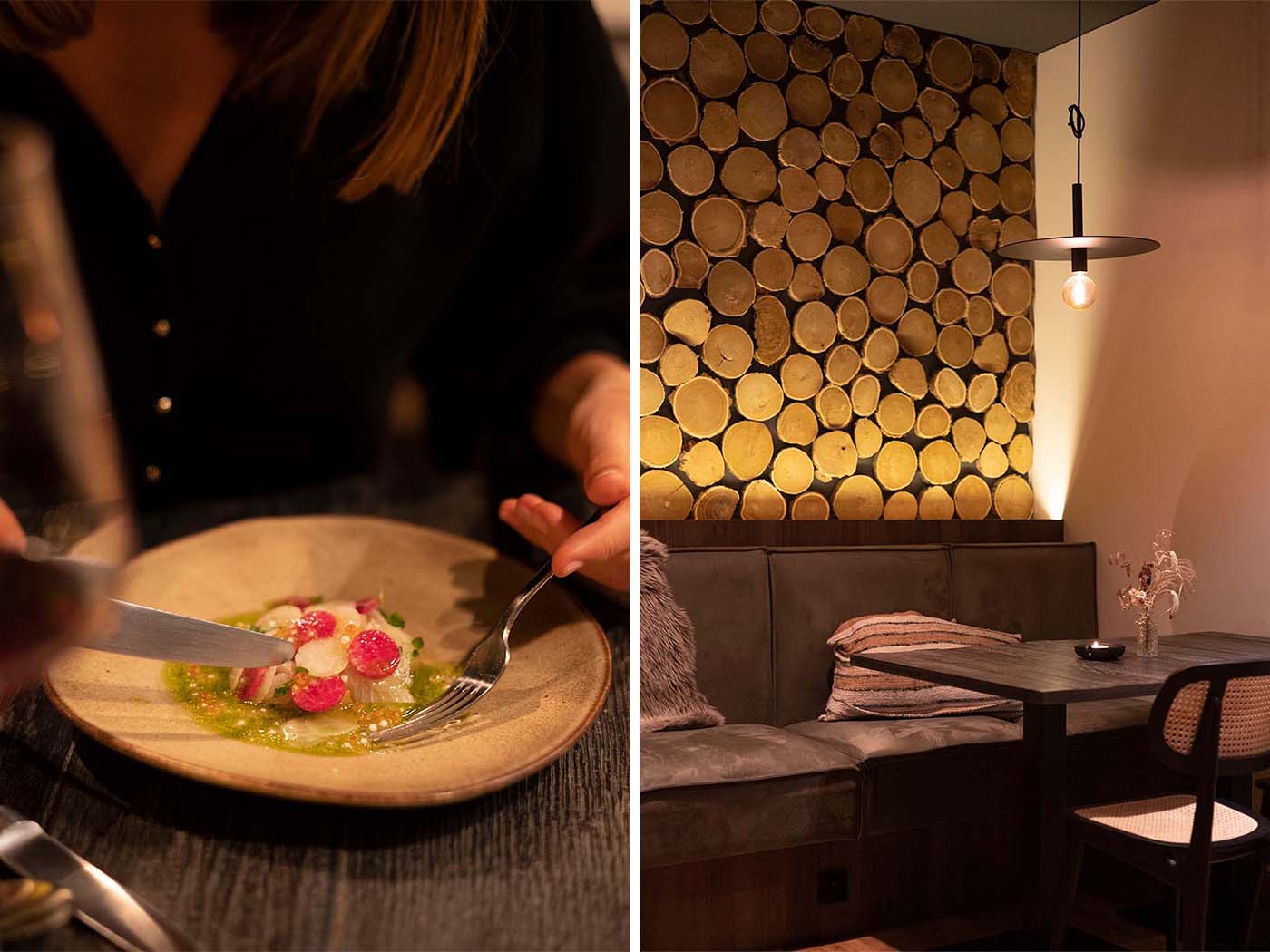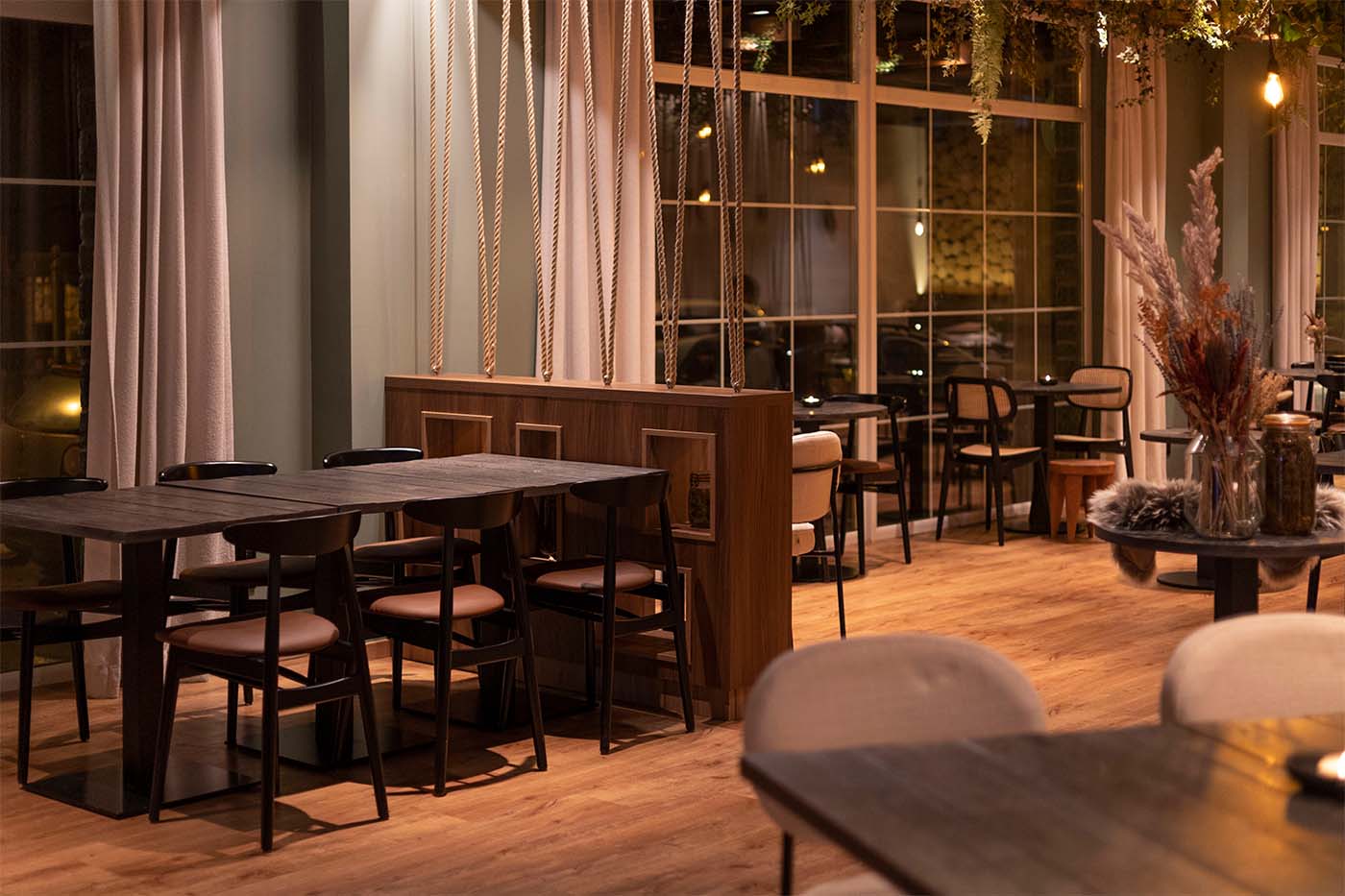 We started off great with 4 « amuses » (we just love the way Dutch people rename "mises en bouche bouches") among which we can still vividly remember the cod fritters with lemon cream and the smoked eel tartlets. We continued with a mind-blowing cauliflower, topped off with hazelnuts, veal juice and an incredibly crispy chicken skin – we were still talking about it a week later.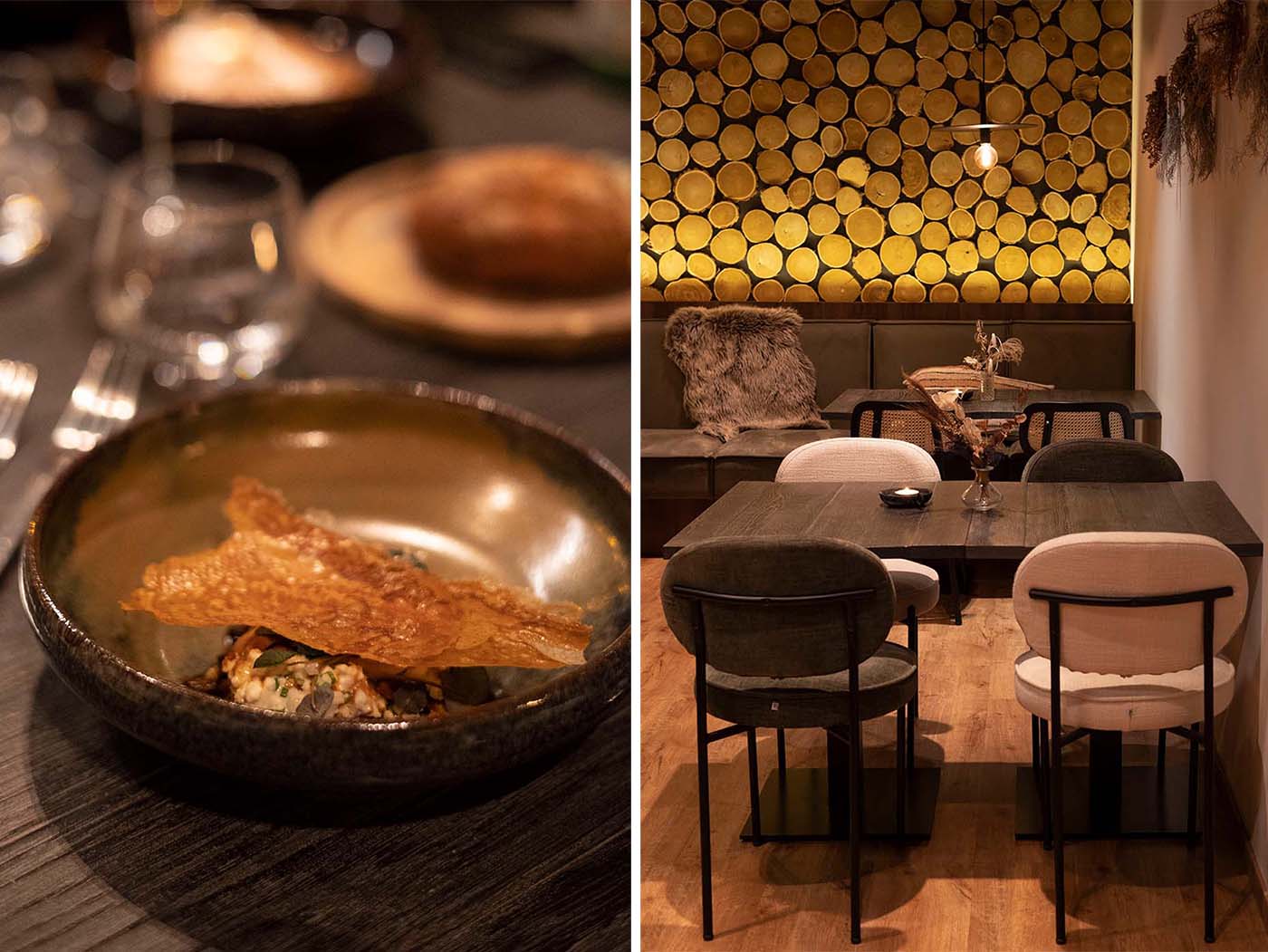 As for the duck, although we found it quite hearty (maybe even a bit difficult to finish), we were impressed by the smoky taste from the herbs burning in the cast-iron pan, which the chef actually brought to our table, for our greatest delight.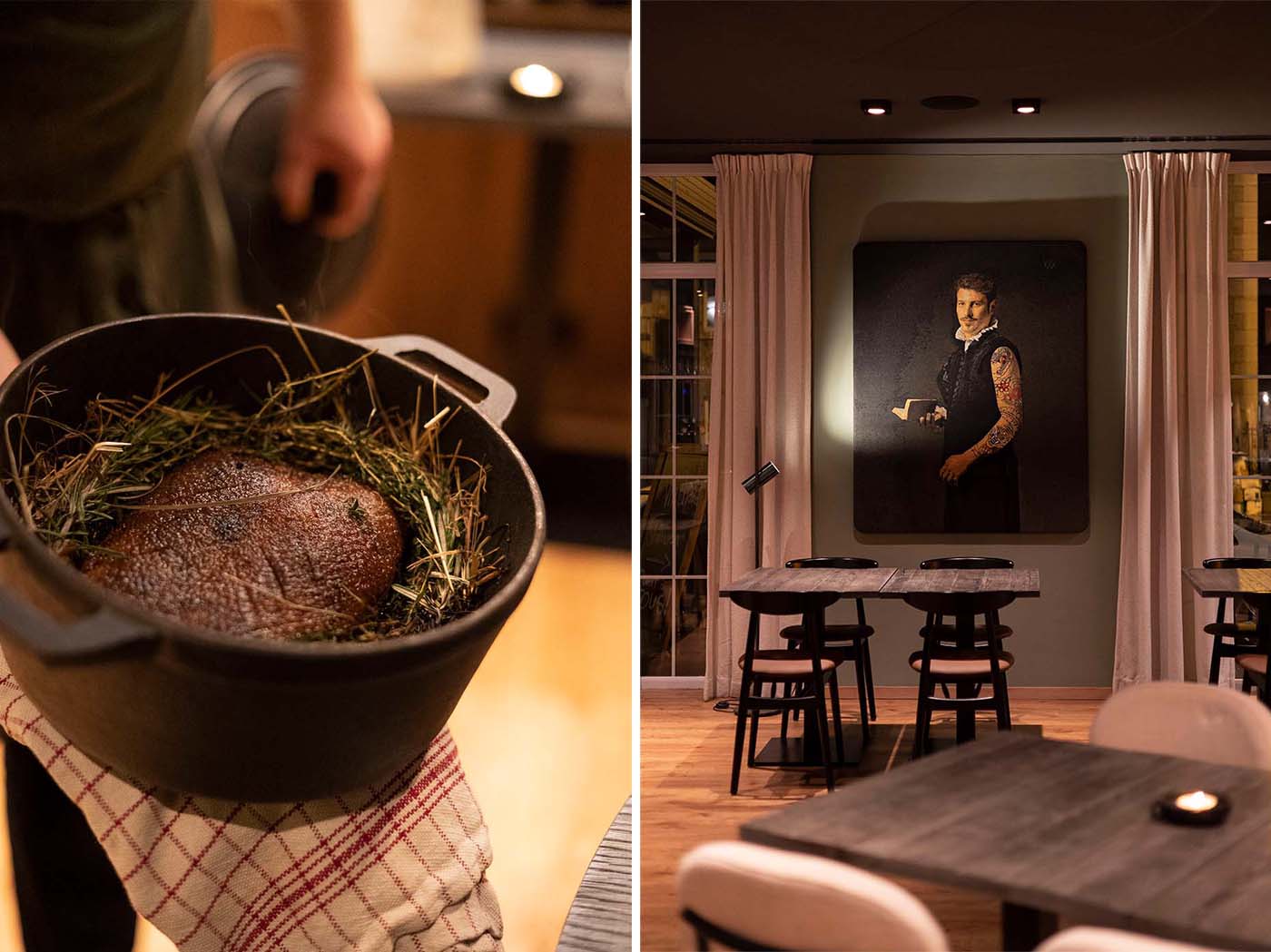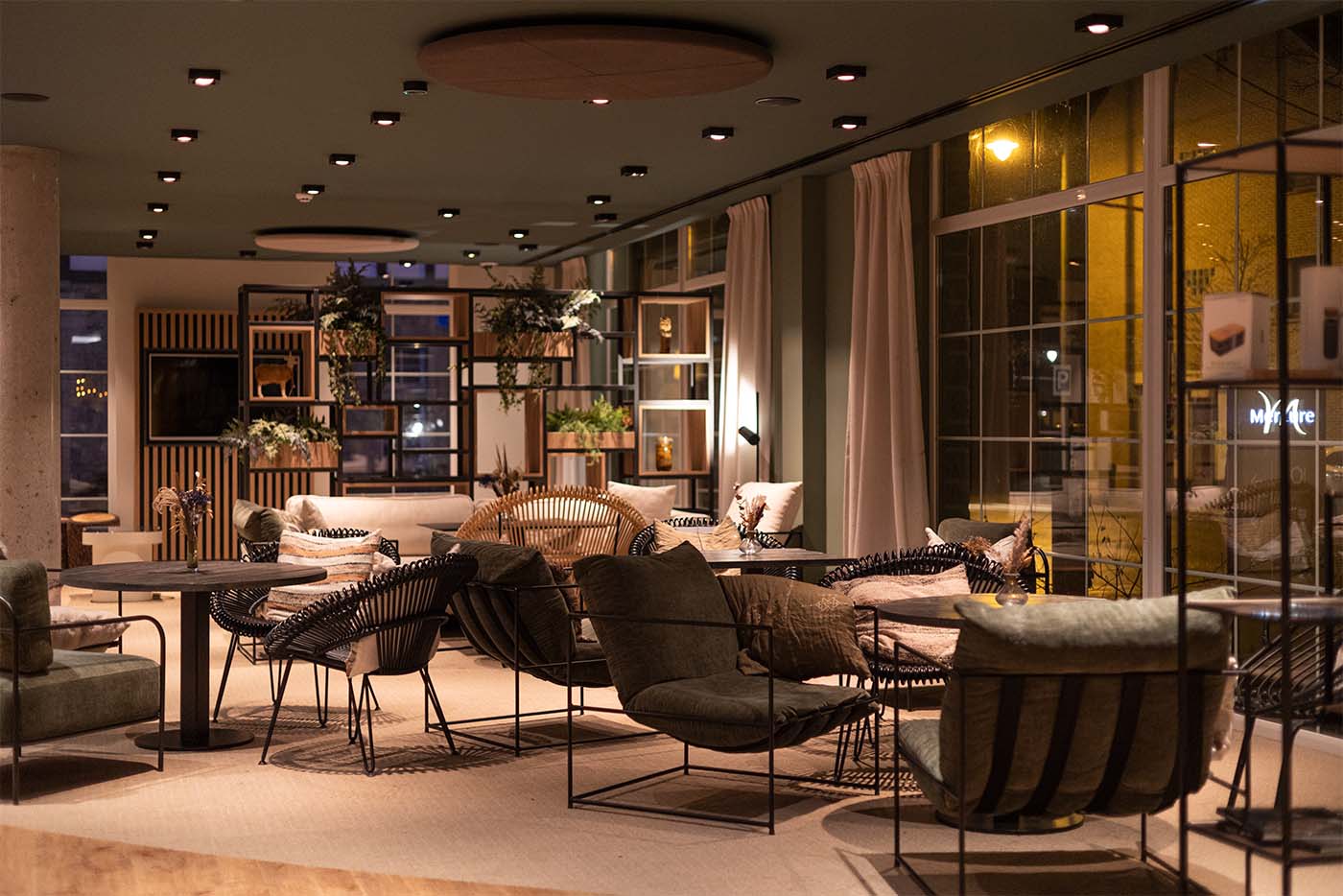 We could stop here, but it would be a shame not to mention the brioche, Herve cheese and apple sorbet (oh-my-god) and the Baba served with blood orange and tangerine, which ended this night oh so perfectly.
Three mignardises later, we walked out of the restaurant, slightly tipsy, but more importantly, impatient to tell you about this new venue which is so worth sharing.