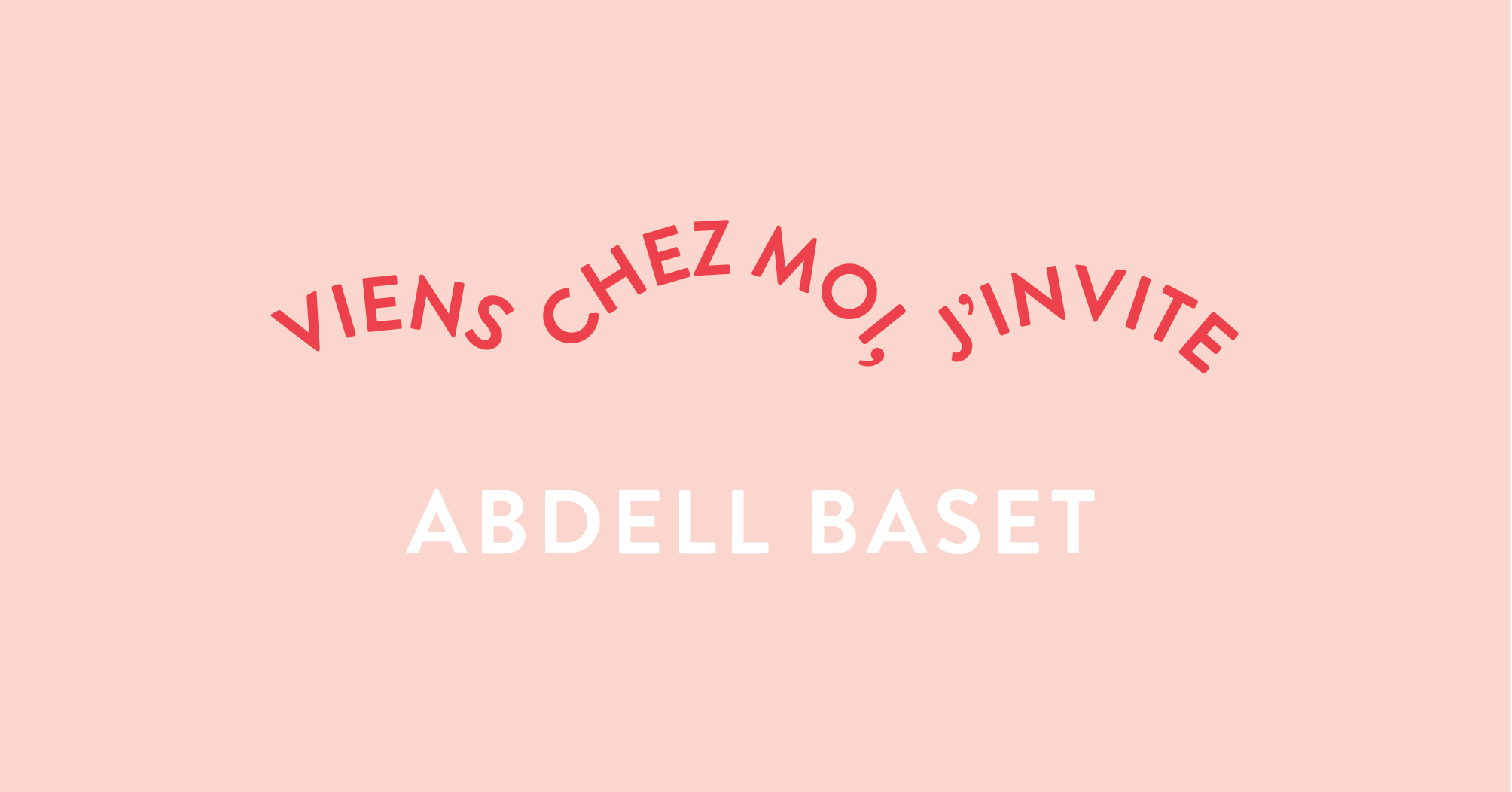 Viens chez moi, j'invite…
Flagey – address upon réservation
February 24th 2020
shared table of 16 people
4 course tasting menu + apetizer
+ sparkling wine & + wine pairings: 75€
The dinners "Viens chez moi, j'invite un chef" are back! 🥂
The concept: Every month, I will welcome you into my very own apartment for a unique type of dinner. One chef, an open kitchen, a perfectly sun-exposed terrace for drinks, an amazing 4-course gastronomic tasting menu and a table for 16 people! Atmosphere? Cosy, intimate and chill! What better to ask for?
This Monday February 24th, I'm inviting Syrian refugee chef Abdell Baset to cook for you in my apartment ❤️
Abdell Baset is a Syrian refugee chef, in Belgium since 2015. As the last kid of a large family, he started cooking for his whole family quite early on, when he was a teenager, to replace his mom in the kitchen. In Syria, he studied business and HR, then worked in one of the biggest dessert factories, which also had a large catering service. That's where he found out how much he loved cooking, and started spending all of his time around the chefs, asking questions and taking tons of notes. When he arrived in Belgium though, his professional future wasn't clear right away. It's only after throwing a dinner party for a couple of Belgian friends that he realized how big his passion for cooking had grown. The feedbacks were simply amazing. He first joined a catering service to help and keep learning, then joined the Refugee Food Festival as a chef. After this tremendous success, he decided to launch his own catering business, centered around Syrian cuisine with a slight European twist.
Today, he cooks delicious Syrian food adapted to our European culture. For instance, he has adapted his menus around our classic "starter/main/dessert" structure. He also uses local and seasonal ingredients which he would never find in Syria, in his recipes, turning them into creative Syrian-cuisine modern interpretations.
 
It's in Flagey, Monday 24th of February!
• What and How much: 4-course tasting menu + apetizer with a glass of sparkling wine + wine pairings from Titulus, bread by Mama, water and origin coffee from Belga & Co, all for 75€.
• Where: near Flagey, the exact address will be given to you once you have made the reservation
See you very soon!
Thanks to Titulus for this long-lasting and strong partnership, and for their great wine pairings, to Mama for the excellent bread, to Vivi Pham Photography for the gorgeous pictures, and to Belga & Co for the delicious Colombian filter coffee <3
Previous dinners from 2019
– May – Damien Brunet, Ötap – watch the story here
– June – Nicolas Decloedt, Humus & Hortense – watch the story here
– July – Isabelle Arpin – watch the story here
– September – Dima Al Chaar – watch the story here
– October – Stefan Jacobs – watch the story here
– October – Ben Stas & Alice Pollet, Brut – watch the story here
– January & February, Grégoire & Barbara, Barge – watch the story here
••••••
Below are the photos of the very first event!