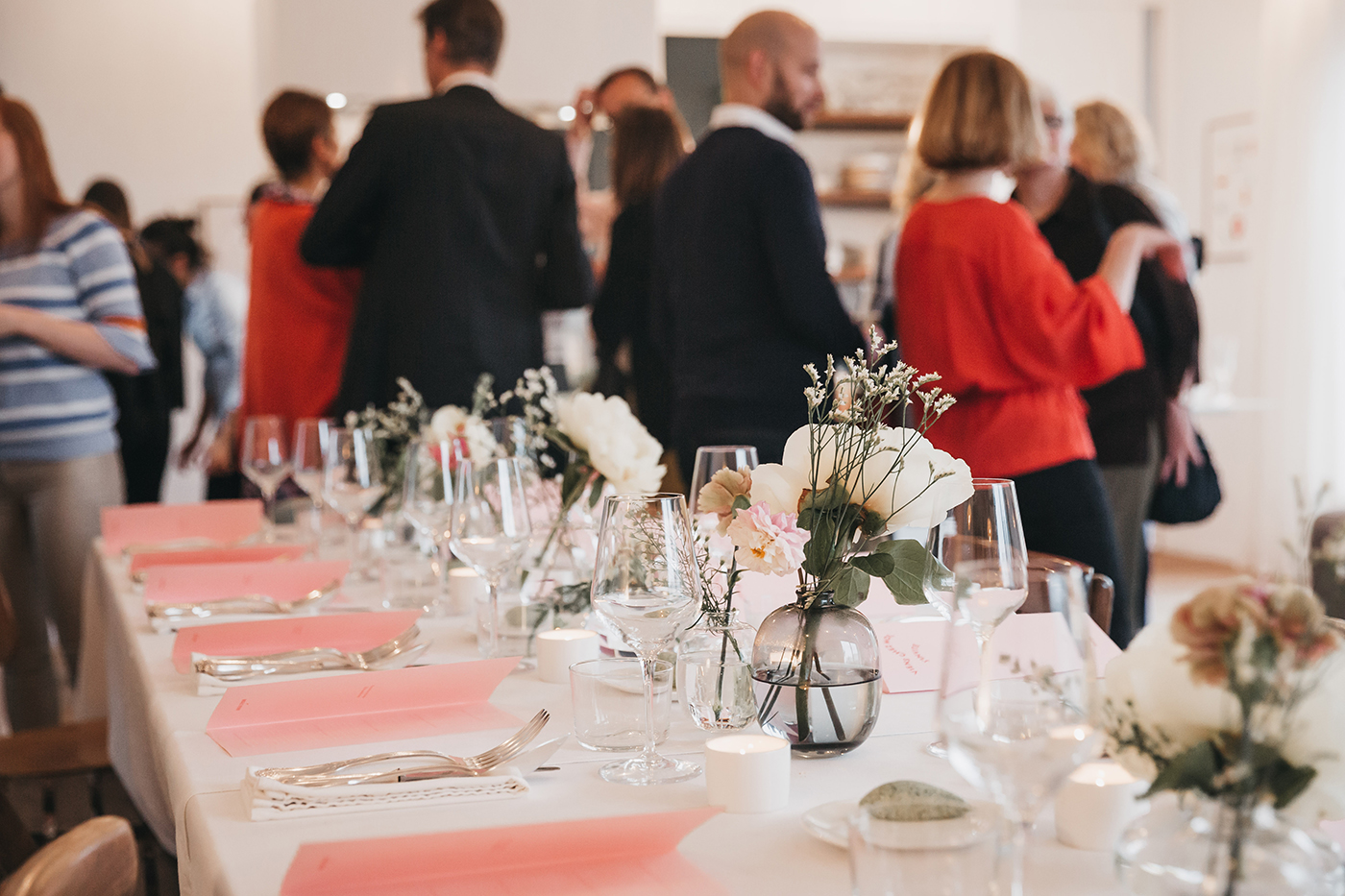 Viens chez moi, j'invite…
Season 2 coming soon
Flagey – address upon réservation
shared table of 16 people
4 course tasting menu + appetizer
+ sparkling wine & + wine pairings: 95€
The dinners "Viens chez moi, j'invite un chef" are back for a season 2 ! 🥂
The concept: Every month, Chloé will welcome you into her very own home for a unique dinner. A great chef, an open kitchen, a shared table for 16 guests and an amazing 4-course gourmet tasting menu served in an intimate and laid-back atmosphere.
Season 2 of "Viens chez moi, j'invite un chef" coming soon in early 2022. 
• What : 4-course tasting menu + amuse-bouche & mignardises made with exceptional products from Marché des Chefs.
Drinks included: a glass of champagne Veuve Clicquot + wine pairings from Titulus, San Pellegrino water and specialty coffee from Belga & Co.
• Where: near Flagey – the exact address will be given to you once you have made the reservation
• How much: 95€ pp, all included.
So, are you coming?
—
– May – Damien Brunet
– June – Nicolas Decloedt, Humus & Hortense
– July – Isabelle Arpin 
– September – Dima Al Chaar 
– October – Stefan Jacobs 
– October – Ben Stas & Alice Pollet, Brut 
– January & February, Grégoire & Barbara, Barge – watch the story here
– Syrian refugee chef Abdell Baset 
Photos by Vivi Pham Photography