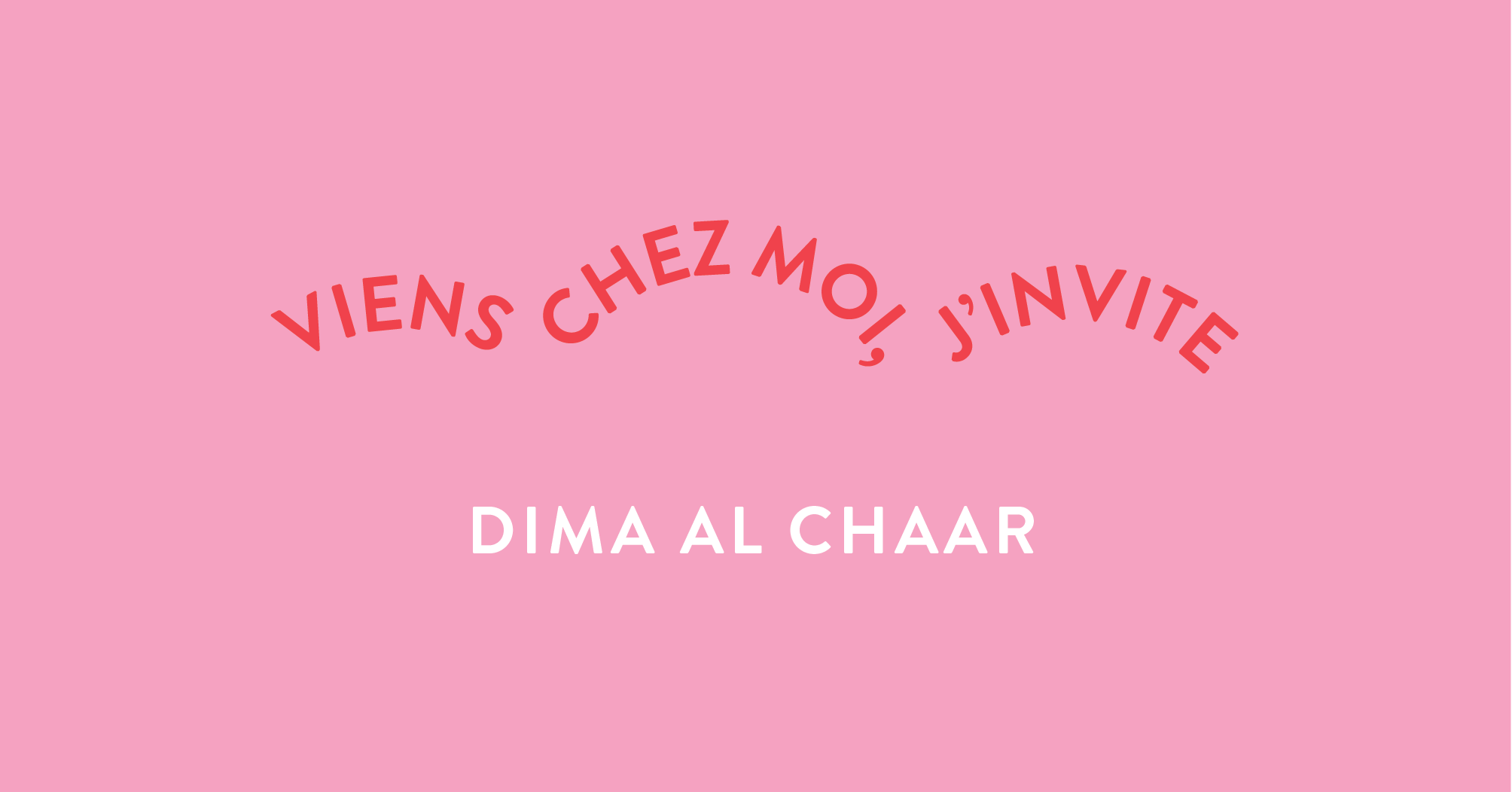 Viens chez moi, j'invite…
Flagey – address upon réservation
shared table of 16 people
4 course tasting menu + apetizer
+ 1 sparkling wine & 4 wine glasses: 75€
Brussels' Kitchen is launching a new series of dinners!
The dinners "Viens chez moi, j'invite un chef" are back! 🥂
The concept: Every month, I will welcome you into my very own apartment for a unique type of dinner. One chef, an open kitchen, a perfectly sun-exposed terrace for drinks, an amazing 4-course gastronomic tasting menu and a table for 16 people! Atmosphere? Cosy, intimate and chill! What better to ask for?
This time, Dima Al Chaar, our guest chef coming straight from Lebanon, will prepare a 4-course tasting menu, paired with bubbly, natural wines, and served with apetizers and extra treats.
Dima is a Canadian-Syrian chef, passionate about food ever since she was little. After graduating from cooking and management school in Montréal, she was semi-finalist in TopChef Syria then opened her own consultancy firm in Lebanon to help in the restaurant business. Today, her goal is to travel around the world spreading the Syrian food culture and generosity.
On September 10th, she will prepare a 4-course tasting menu inspired by the Syrian cuisine, with an innovative and modern twist.
It's in Flagey, Tuesday 10th of September at 7:30pm
Are you coming?
• Bookings: on Eventbrite
• What and How much: 4-course tasting menu + apetizer with a glass of sparkling wine + wine pairings from Ttulus, bread by Mama, water and origin coffee from Belga & Co, all for 75€.
• Where: near flagey, the exact address will be given to you once you have made the reservation
See you very soon!
To Titulus for this long-lasting and strong partnership, and for their great wine pairings, to Mama for the excellent bread, to Vivi Pham Photography for the gorgeous pictures, to Belga & Co for the delicious Colombian filter coffee, to Heetch for allowing our guests to go home safely and to the Brussels' Kitchen team, making sure everything goes smoothly, always <3
••••••
Below are the photos of the previous event!