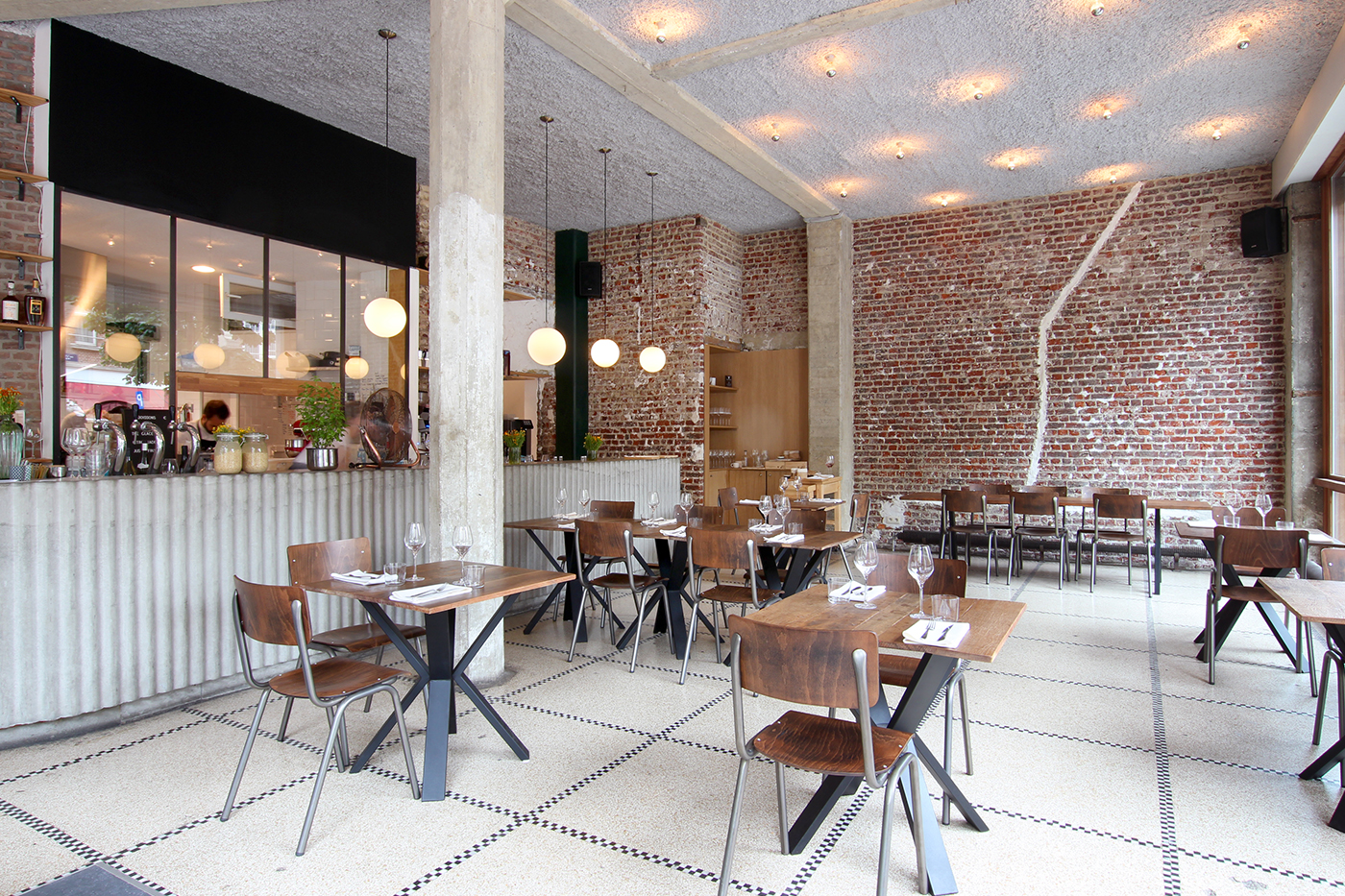 33 boulevard d'ypres, 1000 bruxelles
02 425 73 60 – site web
from tuesday to saturday from 7pm to 9pm and thursday at noon
We're miles away from classic gourmet restaurant codes when walking into Barge. With its huge window bringing the busy street-life inside, its brick walls and huge bar, it very much looks as if it were still the previous venue, Dame Jeanne bar.
It's exactly that that Barbara and Grégoire were looking for when searching for the perfect place to open their very own restaurant. A place with a strong identity. With the interior, they worked the same way they do when sourcing their produce: meeting every supplier and craftsman in person. With Grégoire in the kitchen and Barbara behind the wine list – both having worked at L'Air du Temps** – Barge is clearly a place to go to for excellent food and wine. But not only. What they really want is their customers to have a great time, in a laid back atmosphere and place full of character.
The first starter, lacto-fermented root vegetables – a delicate and super colorful dish -, is a nice tribute to Sang Hoon Degeimbre, as it is known to be one of his signature dishes. We shared the lunch menu (36€ for 3 courses, a glass of wine and coffee), which changes each week to please neighborhood customers, who've already become regulars in a short month only. We also shared a few à la carte dishes, to try the pigeon with black olives and eggplants that sounds just fantastic (30€). Everything was simply excellent, balanced and elegant, delicate and generous, and the list of positive adjectives could go on and on. The highlight with all of these beautiful dishes was simply the wines, selected and recommended by Barbara, who knows exactly where she is going.
A wind of change is blowing in the gourmet sector in Brussels, and Barge is clearly leading the way.