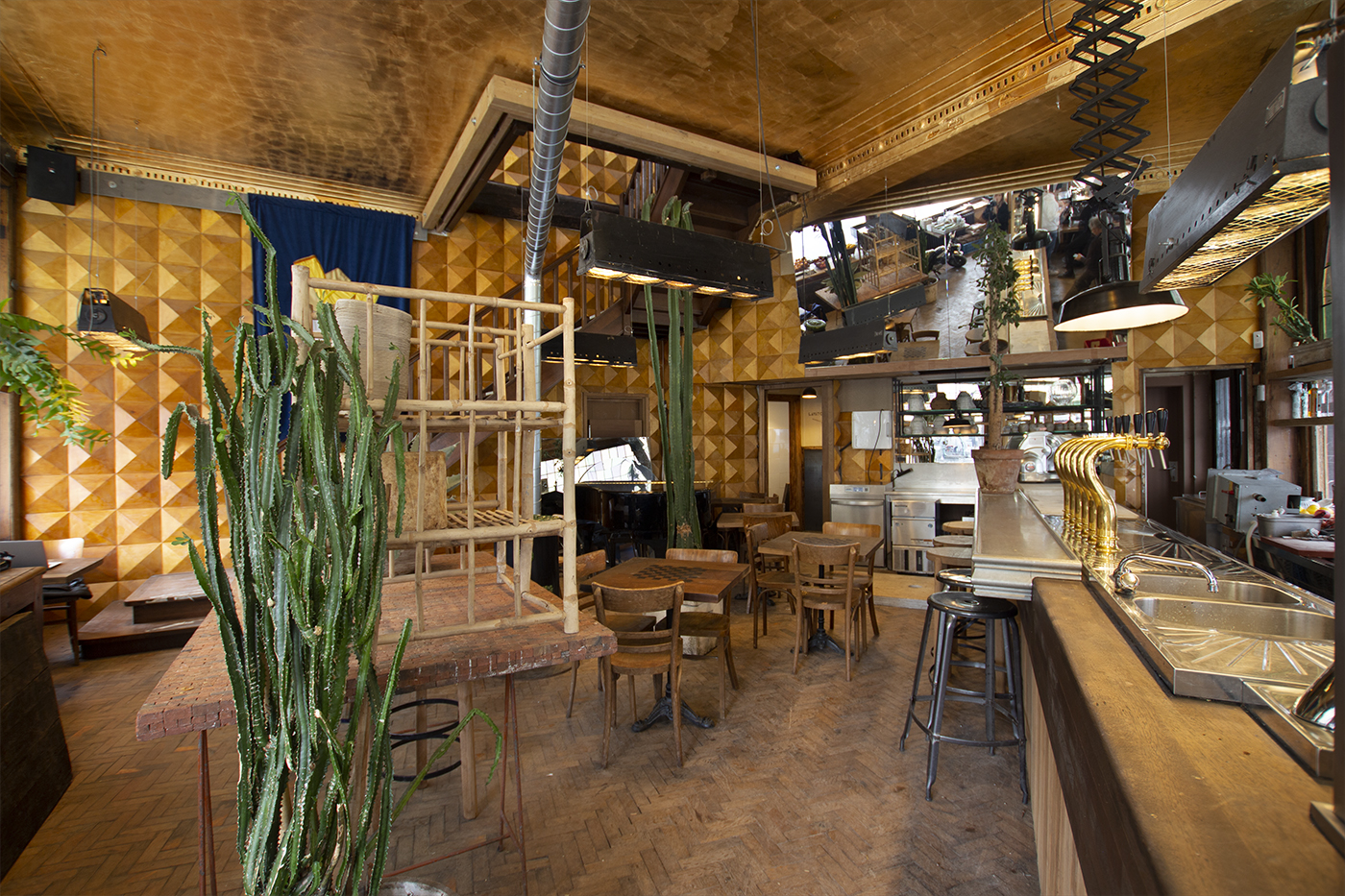 12 place fernand cocq,
1050 ixelles
instagram
7 jours sur 7,
de 7h30 à 23h
For months now we've seen workers, suppliers and barmen come and go to the formerly known Republic brasserie on place Fernand Cocq. And as the months flew by, we saw the Belgian restaurant progressively turn into what seems to be the perfect place for our next nights out.
Today, on the place Fernand-Cocq, the works are finished. A new bar, carrying almost the same name, is now opening its doors. If, like us, you couldn't help but stick your nose against the window during these last months, you should already have quite a good idea of what's coming.
Le Cocq is Frédéric Nicolay's latest café. And like all his cafés, you'll enjoy sitting there in the morning with a cappuccino in your hand – made with talent by Mossab, with specialty coffee from Café Capitale – as much as in the evening drinking beers or natural wine from Tortue until the wee hours of the morning. What makes Le Cocq special though? A take-out counter, opened on Mercelis street, where you can order your shrimp croquettes, French fries and cocktails to take away directly from the street.
Another little masterpiece from Frédéric and his team, and like always: very beautiful, a bit wtf, and never really quite finished.
But that's what we love about Frédéric: venues with a lot of life and soul, even before they get to open their doors and welcome their very first customers.
As we had the chance to try out the place a few days early, we can already tell you that the cappuccino, the fries, and the shrimp croquettes were super good. Oh and the fried chicken burger too. For the rest, we'd recommend you go and have a closer look, even if with Frédéric, you should be warned that the menu might have completely changed in the meantime.