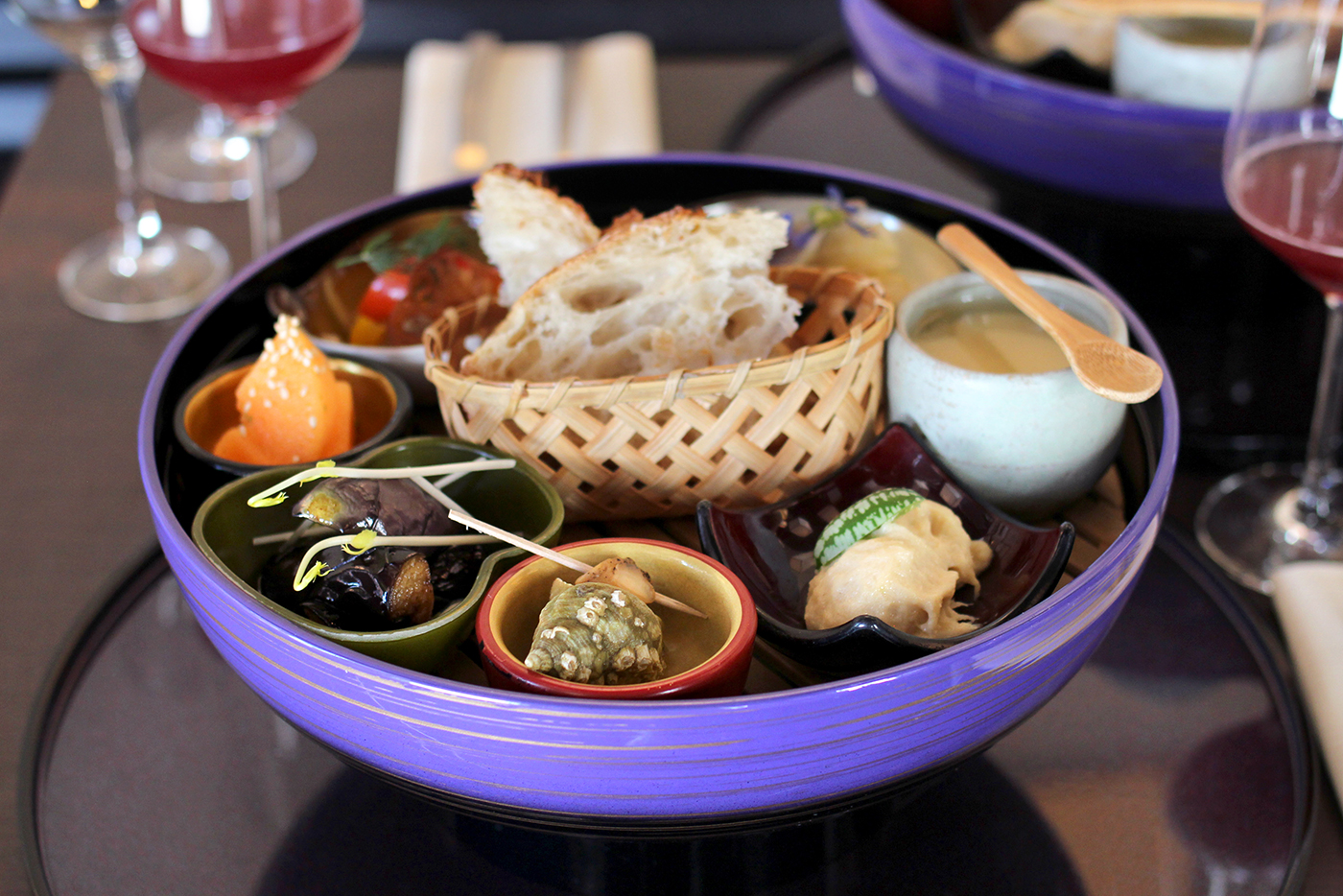 81 rue du mail, 1050 ixelles
02 538 84 76 – site web
from monday to friday: from 12pm to 2pm, from 6:30pm to 9pm
saturday: from 7pm to 9:30pm
lunch : 22,50€
menu 5 services : 55€
From the first time we ate at Seino, we mostly remember the incredible natural wines and discovering real sake for the first time. It was dinner with friends, the food was simply excellent and super well prepared, but it seemed very classic for a restaurant carrying a Japanese name. The second time, we went for lunch. The French technical know-how how the dishes was so perfectly balanced with Japanese flavors that the concept came out as very clear this time. Seino, the Japanese chef, studied at a French cooking school – in Japan.

After working at Bernard Loiseau, Bruneau or Alexandre Couillon, he finally opens his own restaurant in the heart of Ixelles. And cooking only Japanese food is definitely not an option. All of his background, his experienced, he gained for one thing: prepare gourmet French cuisine, enhanced with Japanese touches. And when his dishes are clearly mostly Japanese – like the delicious Karaage chicken we had – he never misses a chance to upgrade them with French twists. And that is the essence of his cuisine. For our lunch (22,50€ for 3 courses + coffee), we had 7 different preparations served as otsumami for the first starter. A perfect way to discover Seino's work and inspirations in just one dish. And it was literally a series of flavor explosions: slow-cooked quail egg in dashi broth, maatjes with wasabi fruits, whelk with sake, fried eggplants, lacto-fermented salmon… We still have vivid flashes of colors and taste thinking about it. And to top it all, Milan, the sommelier, helped us pair this fabulous lunch with natural wine, quite rock 'n' roll to say the least, and amazing sake.