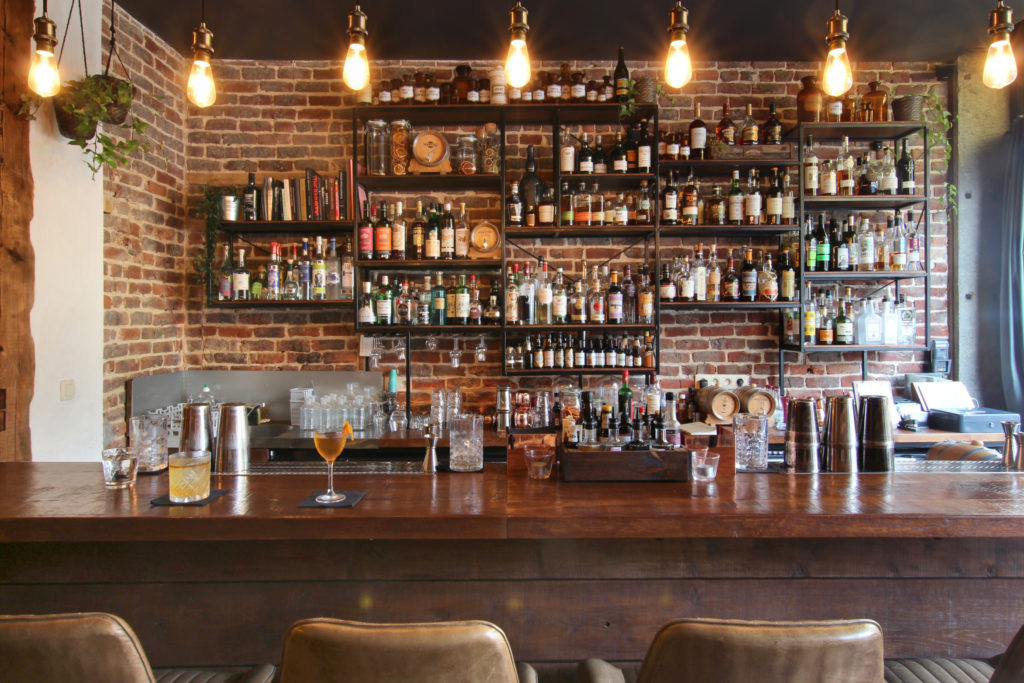 55 avenue adolphe demeur, 1060 saint-gilles
site web
from monday to saturday, from 5pm to 11pm
Cocktails: 10€ – 15€
small bites: 3€ – 7€
The first time we came, Christopher was the one who welcomed us at the Modern Alchemist. The bar had just opened and he was still finishing to set up, but he gave us a warm welcome nonetheless. Located a few meters away from Place Van Meenen since December 2018, the opening of The Modern Alchemist has already got many people talking. And we're not surprised. With his two business partners, Sébastien and Benjamin, they found right the recipe. Specialized in rums, they offer over 70 references to their customers. But those are not just any rums: all of them have been made according to the traditional method, and contain no additives.

The result is sometimes quite surprising, like this Herr 57 by Savanna, tasting like Tagada strawberry candy which Christopher has dedicated a whole cocktail to. We're just as blown away by their know-how. Our Milky Way cocktail (15€), a mix of different rums, amaro and bitters, has been clarified with milk. Christopher tells us that this process allows this initially dark and cloudy cocktail to become perfectly transparent. The taste is just as impressive: powerful and delicate, with subtle hints of milk. Not a rum fan? Their menu has a nice selection of signature cocktails with mescal, gin and whisky too. The only goal of the three partners is to share their passion with their customers. While talking with Christopher, we quickly realize that their vision doesn't stop at quality cocktails. The will to do things in a sustainable way is quite obvious too. Aside from using metal straws, they also use the skin of the fruits they use to make syrup, the chickpea water from their humus to make aquafaba, and adapt their cocktails to the seasons. A bar who's got everything right.