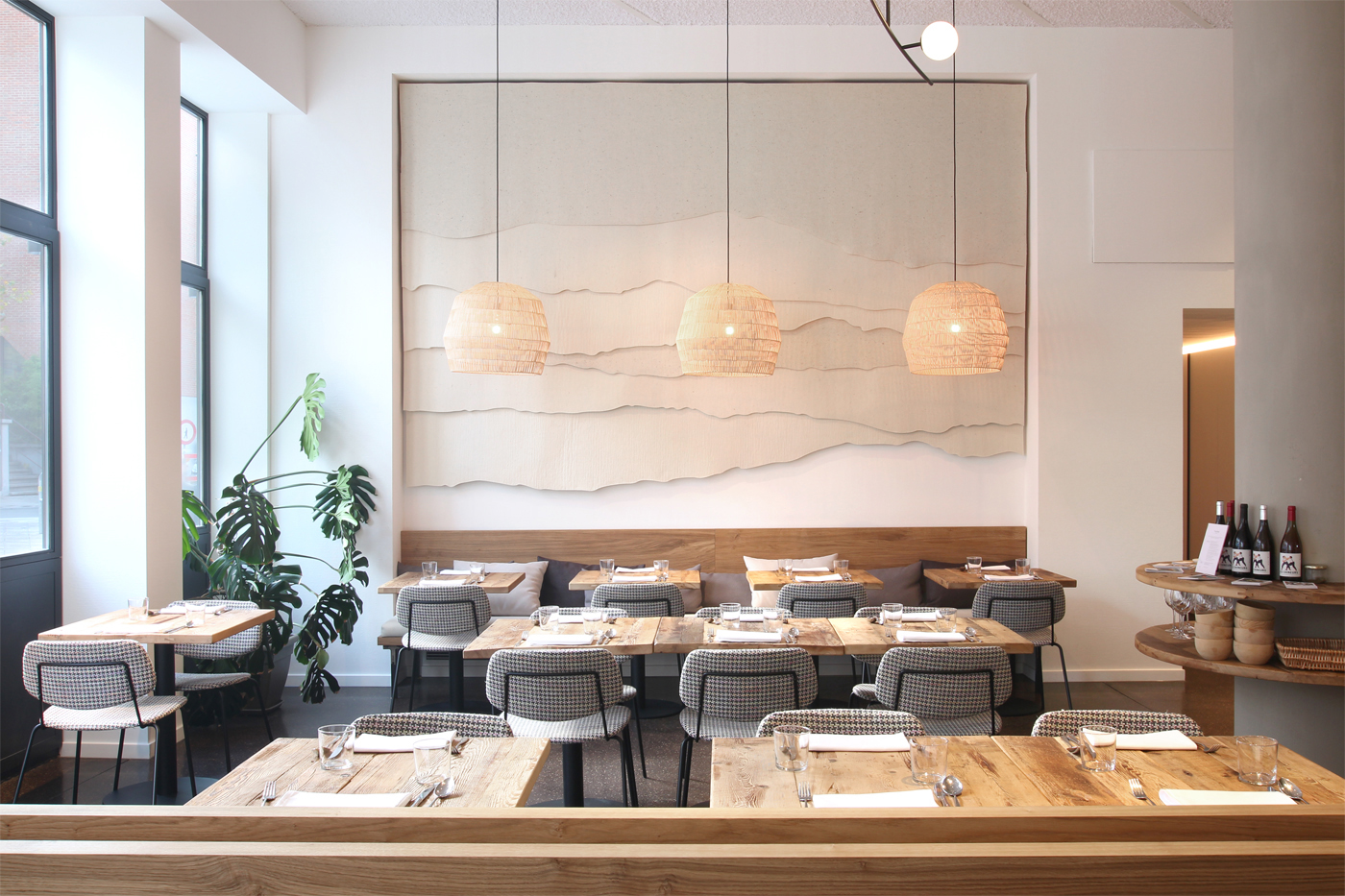 1 rue Saint-Bernard, 1060 saint-gilles
02 347 79 46 – website
OPEN monday to saturday from noon to 1:30pm and from 7pm to 9:30pm
There were three reasons altogether which made us book at table at TERO last week. First, the fact that it's already a successful venue in Bièrges, cooking mostly with ingredients from its very own farm. The second is that their food concept – small plates to share – is (slowly) taking over Brussels with places such as Humphrey, Crab Club or Ötap, and is something we are more than thrilled about.
And last but not least, what they had done with the space convinced us we had to go and try. Aside from being a restaurant working with organic, seasonal and local produce, it's a gigantic space, such as the ones you'd rather see in London, with a stunning and perfectly thought-of decoration. The ceilings are high, letting tons of natural light pass through, and the place is both huge and cosy at the same time. Simply a first in our little capital.
On the menu side, we ended up being quite disappointed with the veggies, which although they were perfectly cooked (the celeriac simply melted in our mouths), clearly lacked generosity and seasoning. On the fish and meat side, it was more of a success with the Lustin poultry with sage and pumpkin (13€), full of flavors and really tender, and the great home-smoked mackerel with olive sherbet (14€). The clams were delicious as well, but were also lacking that little something more in the sauce. We ended lunch with a vegan dark chocolate mousse (8€), with a texture as dense as the one of a ganache, without neither eggs nor milk, but with the intense flavor of dark chocolate. A very impressive dessert and know-how which clearly made up for the rest of the meal. A place to come back to in a while, when the team in the kitchen is a little bit more together and ready to match the first venue's reputation.