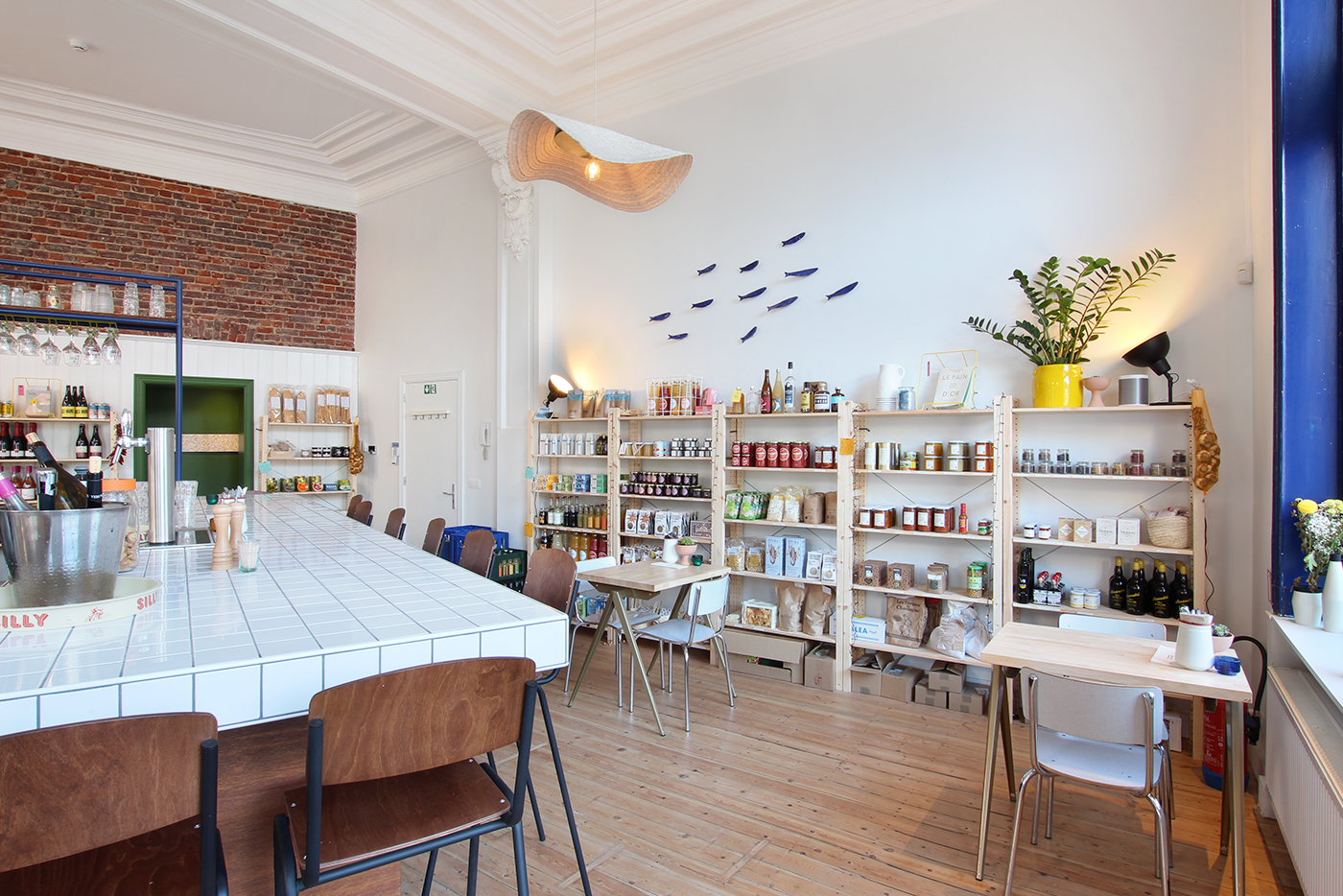 82 rue hôtel des monnaies, 1060 saint-gilles
facebook
from tuesday to sunday from 10am to 7pm
lunch : 6€ – 13€€
to share with drinks : 3€ – 10€
wine by the glass : 4€ – 7€
Le Petit Mercado was born in the minds of Pia and Mano after a long trip to Argentina. Inspired by the numerous markets where locals would spend more time having a drink with their neighbors, chatting over the latest news than actually doing groceries, they decided to open a local grocery store slash wine bar and eatery, as soon as they would return. Their vision when opening Petit Mercado in the heart of Saint-Gilles: hunt for the best suppliers and offer organic, artisanal and locally grown produce to their customers.
In the shelves and in the boxes by the window, you'll find organic veggies and fruits by the Terroirist, tin cans from Galicia, Velvet coffee roasted in Belgium, natural and organic wines by Titulus, Vino Vivo or Cave Coop, a cool selection of books from Candide, and on the tables and on the walls, beautiful hand-made ceramics by Matières Nomades. In the kitchen, Massi, ex-Café des Minimes and ex-Le Local, has a strong seasonal and zero-waste vision, starting with the lunch menu – two sandwiches also available in plates, a savory pie and a sweet pie – all made from the produce available in the store. In the evening – but all throughout the day too actually – people come and go to have a seat at the big counter, sipping on a glass of wine or elderflower juice, nibbling on pork terrine from Les Caves d'Alex (9€), pizzetta with ricotta cheese and honey (10€), or a bunch of other very cool small plates to share.
We already really love this Petit Mercado who opened just a few days ago, its strong and super promising vision, beautiful space and and extremely welcoming team.