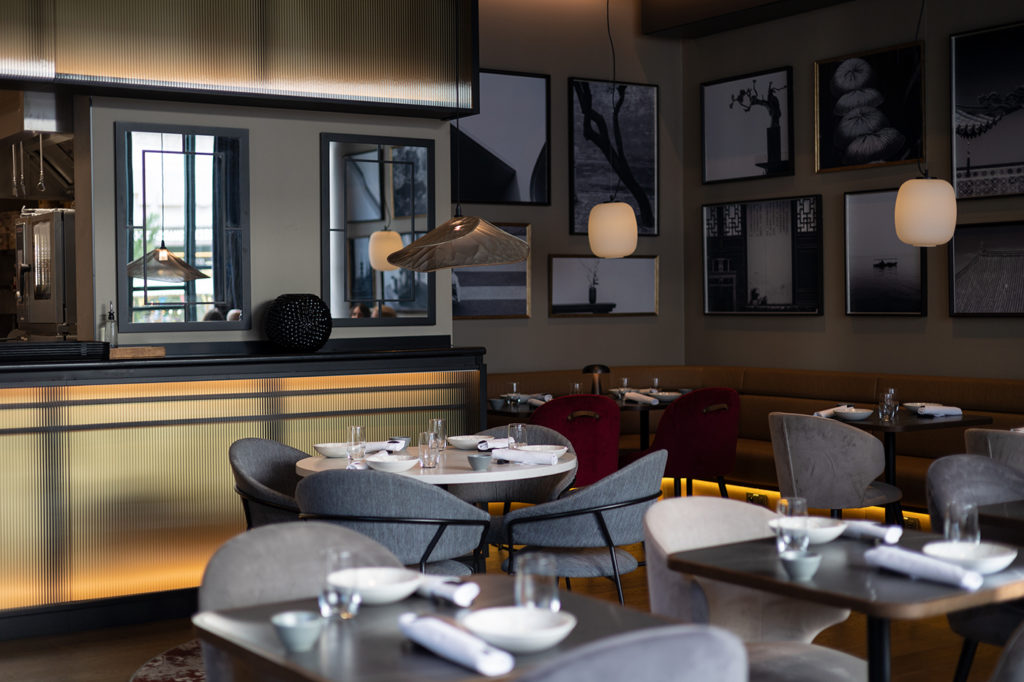 47 rue fossé au loups
1000 Bruxelles


0471 71 39 72


website – instagram
monday to friday from noon to 2:30pm
every night from 6 to 1030pm
Last week, we passed the door of the Radisson Collection, super excited by the idea of discovering a new dim sum place in Brussels. Truth is, apart from Dam Sum – which, far from what some people may think, do make some of the best xiao long baos I've ever eaten in my life -, we're not the luckiest dim sum-wise. But at Shanghai Kitchen, it's not only about the dim sums. But first, you'll actually have to go.
The restaurant is hidden in the lobby of the Radisson Collection, a five-star hotel located in the city center, close to Grand Place. And though it might be quite common for some people to stop by for a cocktail or for a bunch of dumplings, it remains quite far from our Belgian habits to actually go out to eat in a hotel. But you definitely should.
Once you're seated at a table, the second step will be to abandon everything you think you may know, and focus on the rest of the menu: Shanghai traditional dishes is where the fun really is. But ok, yes we'll admit it, we did order pretty much all the dim sums too anyway, and we didn't regret it even one second. The wan tan soup was simply brilliant, with a chicken brother so delicious it was worth the dish alone. The har gao (12,50€) were thin and delicate, and the filling of the char siu bao (12€) was perfectly caramelized. But the reel discovery was elsewhere. The poached chicken (15€) was quite surprising, served cold, with an absolutely delicious dressing made of ginger and scallions, and the Iberian pork ribs (30€) came apart at the touch. We were just as convinced by the milk bubble tea and the mango, passion fruit and tapioca pearls dessert, which tasted like pure candy.