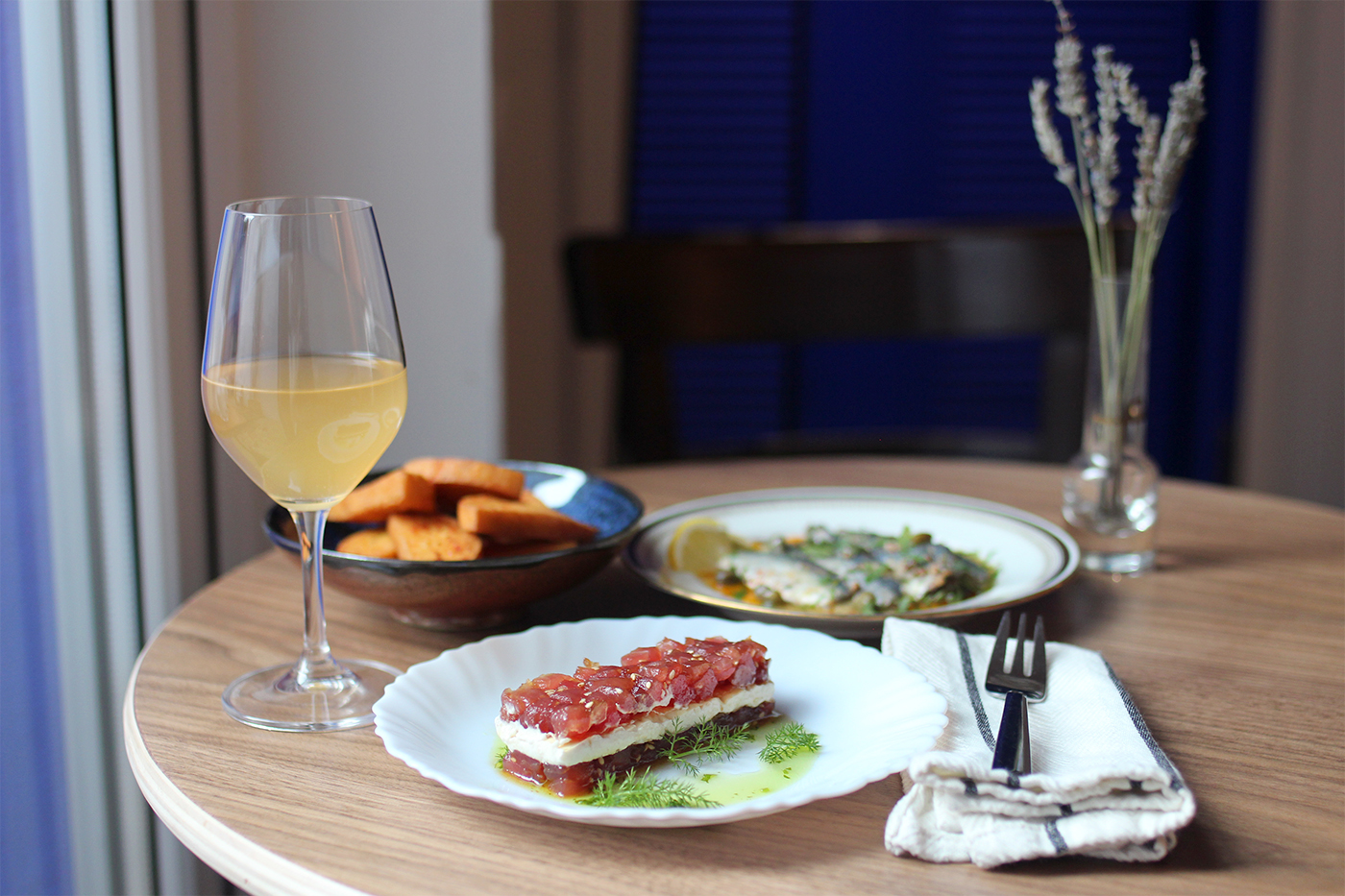 186 chaussée de vleurgat, 1050 Ixelles
+32 2 512 67 26 – site web
from wednesday to sunday, from 5pm to 1am,
wine by the glass : 5,50€ – 8€
small plates : 5€ – 15€
It's not a coincidence if the Le Bain des Dames is the name of a creek in Marseilles. Quick looks at the menu got us to figure out straight away what made this wine bar so special. Of course, the excellent natural wines is a big part of it – we'll get back to that in a minute. But what striked us right away is the list of super sexy small dishes – centered around fish and seafood mostly – that could easily dance circles around any hot restaurant's new menu.
But not, this is still a bar, and it's pure bliss to be able to sip on a glass of amazing wine while enjoying tuna tartar, plancha grilled trout, panisse or pumpkin with gorgonzola cheese. All of the above, sitting on a high stool at the counter or at one of the little tables, in an extremely laid-back atmosphere, and with a kitchen taking orders up until 11:30pm.
Delphine, originally from Marseilles, is passionate about natural wines and has worked at Titulus for 2 years before opening her own bar. Every night, she'll pick a 6 or 7 magnums, that she'll serve by the glass with prices ranging super reasonably from 5 to 8€. Her orange wines are definitely worth a try. By partnering with Alexis (ex-Graam), they combined a super funky wine list with weekly specials that make us want to go back every week. In Marseilles, Le Bain des Dames is a creek where friends and family meet on hot Summer days to grill fish and have drinks along the water. With their sea-based menu, their plancha and their small terrace painted in bright Klein blue, we almost feel as though we're there, right by the water. And as for the friends, that's already settled. Midnight has only just passed that the door opened to chefs and sommeliers from the best restaurants around – Ötap, 203, Le Tournant, and a few more. It very much looks like great minds do think alike.