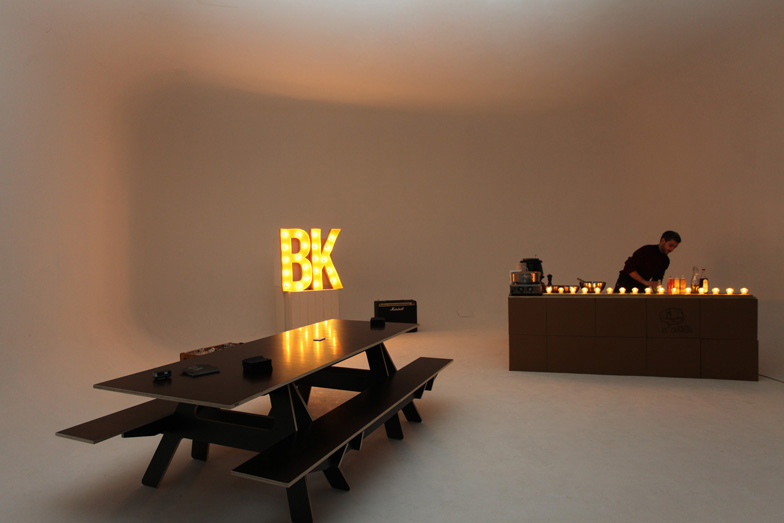 Like you may have seen on Twitter and Facebook, we threw a party to celebrate Brussel's Kitchen's first anniversary!
Thursday, you guys were almost 200 celebrating this event with us, and nothing could have made us happier. Once again, if we're here today, it's because of you! <3
We worked our asses off to prepare that party, and we really hope you enjoyed it! Between the chili popcorns, madeleines, hundreds of stamps to stamp and the whole organization, we spent a huge time on it. But after this thursday evening, it was just really worth it!
So great to meet you guys for real and to hear all your compliments…We're still all touched and so surprised that everything went so well! This already puts some pressure on us for next year…hehe
This night wouldn't have been possible without our precious partners. So we want to thank Blue Pepper, Michel & Augustin, Kombucha Wonderdrink, San Pellegrino, Kusmi Tea, Vedett, Take Eat Easy and Delhaize but also Le Petit Canon, La Maison Renardy, La Cuisine de Flore, Pimpinelle, Unico, L'hotel du Berger, Vini Divini and Ici who made those gifts possible.
But especially a HUGE thanks to Joel, chef at El Camion, who made amazing local and organic foods that evening. Organic hot dog with black radish, asparagus, arugula and boletus mayonnaise, that was just amazing, and a great parmesan cheese, potato and arugula soup. Thank you Arthur and Diego, Colonel Up and Mister Down, for the great sound and atmosphere, thank you Geraldine Calbert and Hopop Studio for the exposed and intensely used furniture, and finally, a huge thanks to 354 photographers who kindly lent us their photo studio!
I know it sounds a lot like an award ceremony but I really did have to thank all those great people who made that night possible!
And to finish, here is a 20% off discount on all purchase on www.kusmitea.com with the code KUSMIBK (valid until the 30.04.2013, may not be combined with any other offers or promotions)
Full photo album on Facebook!