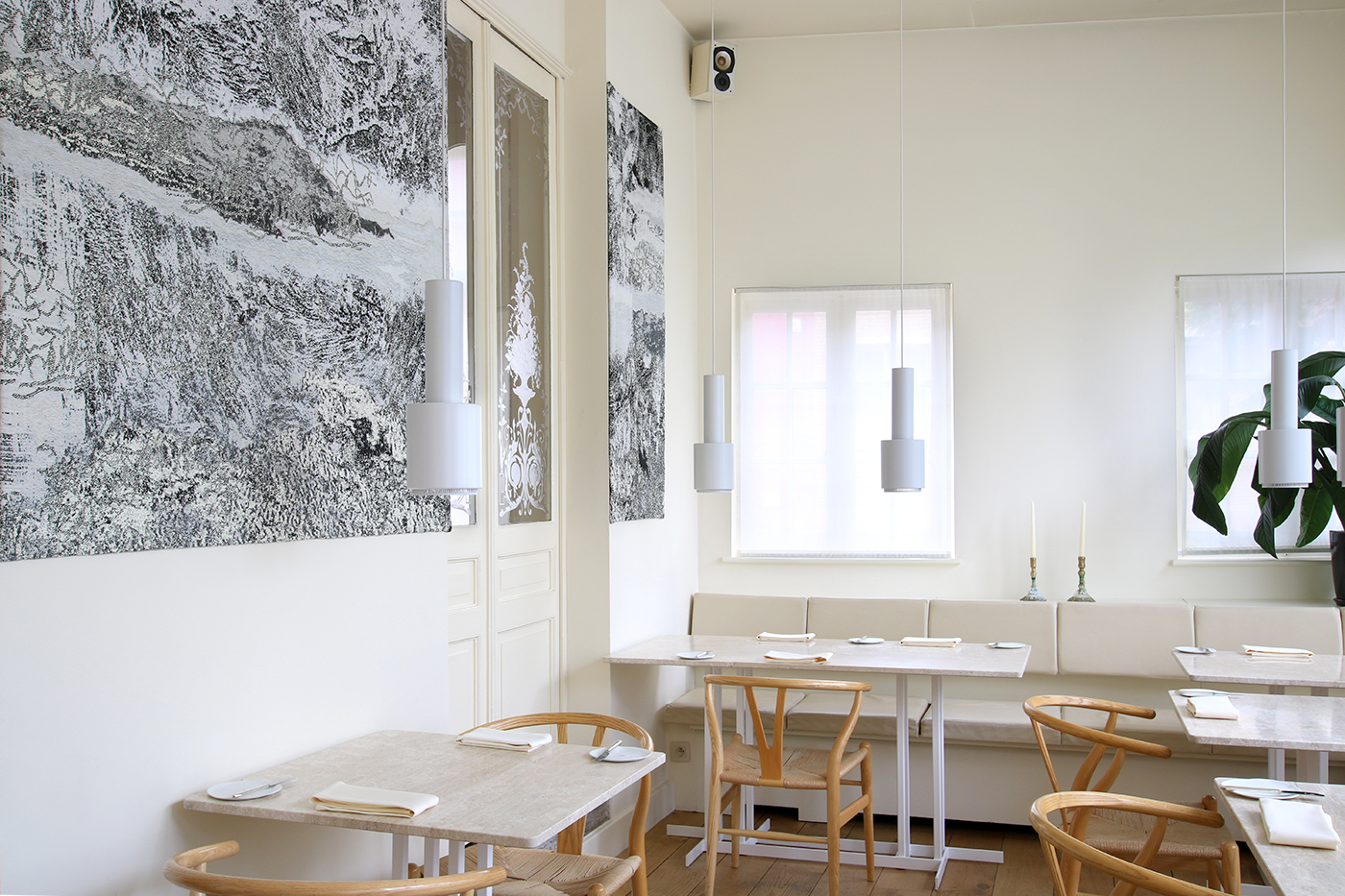 812A CHAUSSEE D'ALSEMBERG, 1180 BRUXELLES
TEL: 02 332 37 74 – SITE WEB – delivery
open from Tuesday to Saturday evening and Friday lunchtime.
Located in Uccle outside the heart of Brussels, it's into a real bubble that you'll dive when entering Bouchery, a beautiful hideaway entirely thought of by Bénédicte Bantuelle. Together with the chef Damien Bouchery, they designed a setting that would awaken culinary discovery, and keep your five senses always alert. As soon as you'll enter the restaurant, the time will stop for you to enjoy every second for just what it is.
We discovered this gem through a three courses menu (58€), introduced by a sophisticated appetizer made of cauliflower cream, raw Romanesco cabbage, whelk and squid ink dressing. It was a delight for both the eyes and the mouth, a perfect start.
The starter was cod from Norway, served with beetroots cooked in coffee grounds. It was the first time we discovered this combination which we've been in love with it ever since. But it's the main dish that we remember the most vividly ; braised pork belly with celery and sea urchin emulsion. An earth-sea pairing that definitely surprised us, but that we didn't doubt for a second. We finished with a fresh and airy dessert, a Meadowsweet sorbet with fresh cheese, blood orange and orange cracker. Damien defines the menu daily, depending on the season, and when he doesn't source his products from local farmers, it's because he makes them himself, like the bread, the butter and the cheese.