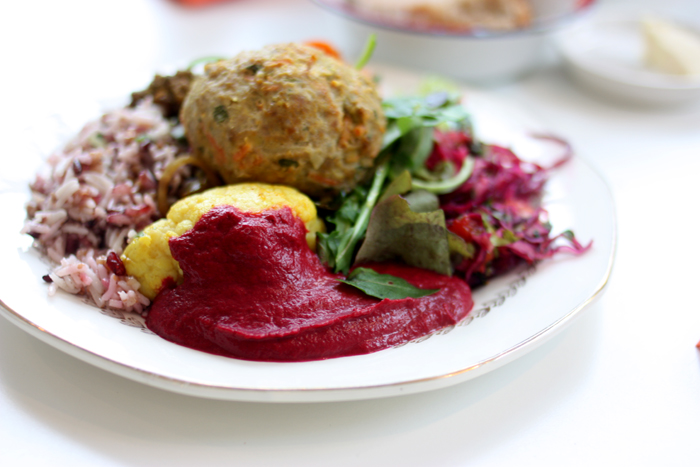 15 PLACE KEYM, 1170 WATERMAEL-BOITSFORT
TEL: 02 679 01 53 – WEB – DELIVERY
OPEN FROM MONDAY TO FRIDAY, FROM 10:30 TO 7PM
ON SATURDAY FROM 10:30 TO 6PM
At Josy's they serve good, fresh, feminine and organic foods. This small little eatery right in the center of Watermael-Boitsfort offers quality products which make us feel good.
We arrive for lunch and wait a little bit for available seats. Nevermind, we take our time to check out all the products on the shelves, the beautiful birds hanging from the ceiling and feel the soft light coming right through the huge windows.
Choices are limited and make it easier to choose. On the menu, different ways to order the seasonal vegetable plate. We both order it with meat. Meatballs, beetroots, carrots, red cabbage, cauliflower, lentils, cucumber… so many beautiful colors.
Outside, the sun is slowly starting to come out, but unfortunately it's still not warm enough to enjoy their little terrace.
Before we leave, we order tea with homemade pastries. Apricot crumble with jasmine Kusmi tea.