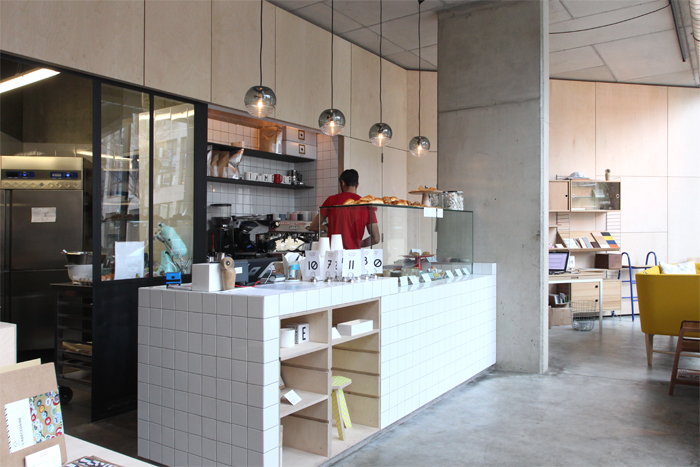 8 PLACE JEAN REY, 1000 BRUXELLES
02 231 11 36 – SITE WEB – DELIVERY
open monday to friday from 8am to 6pm,
saturday and sunday from 10am to 6pm
In 2015, as the neighbourhood was still struggling to grow, we witnessed the opening of a new concept store on place Jean Rey, in the heart of the Schuman area. After a consultancy career in Paris, Maxime pain had decided to launch his own project, uniting both his passions : design and food. Living Room was born, a beautiful furniture store on two floors, where it's also possible to sit for coffee, for a homemade eggplant quiche or a cheddar scone, or even for a full brunch with friends.
What should have been just a small corner serving lattes and homemade cookies quickly turned into an inspired kitchen serving breakfast all the way to brunch, as the customers seemed to be just too comfortably seated to go anywhere. A success for Maxime, whose initial idea with Living Room was to make people feel right at home.
It may be a design concept store, its atmosphere is miles away from those cold and polished design shops where you barely dare to glance at the couches. The staff is always welcoming, wether you come alone, with friends or with kids, and will make you feel right at home. And if you'd like to take something home – String shelves, Pulpo lights, Ercol chairs or some Scandinavian jugs – don't hesitate to just ask, as it's the whole point of the store. Everything is for sale here, from your coffee cup to the couch where you'll be sitting to drink it. A cool way to discover new design brands, and to get the perfect gift at any price – as their stationary selection starts from 3,60€.