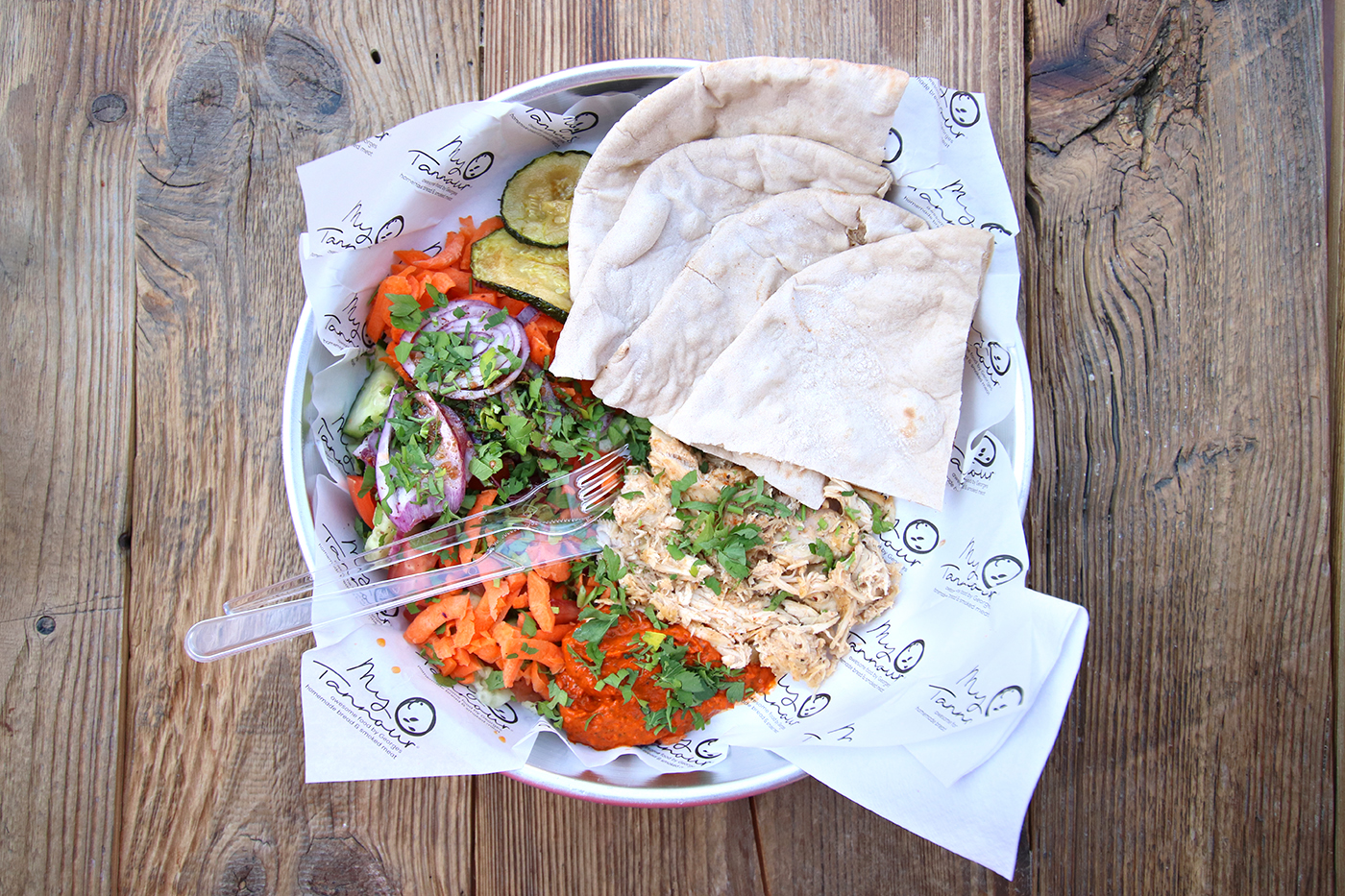 98 rue de la Brasserie, 1050 Ixelles
WEBSITE
Walking into My Tannour, the first things you'll spot are the big clay ovens to the left, half-burried into sand. If you come close enough, you'll see the big flames licking the surfaces, and, standing right behind working the dough, Georges.
Though his parents are from Amernia and Lebannon, Georges was born and brought up in Syria, where he got to watch the women from his village make and cook bread in big ovens : the tannours. The menu from C'Chicounou, his first venue across the street, carries clear influences of his origins, but at My Tannour, the recipes are from Syria, and Syria only. Well except for a few touches here and there, like the usual white flour which has been replaced by a wholemeal one, with 8 different types of wheat in total.
As we make our way to the back of the restaurant, we discover the second most important item guaranteeing the quality of the food : yet another oven. This one has been custom-made from cast-iron, and carries out the slow cooking of significant quantities of meat. Three stories, and burning at the bottom, a massive wood-fire. It will take it 5 hours to cook chicken, and between 10 to 16 hours to cook beef or lamb. We can already feel our mouths watering.
On the menu, stuffed breads – renamed tannours by Georges after their own specific oven – are waiting for us. We order a falafel tannour (5€) – minute-made, both falafels and bread – , and a chicken tannour plate (6,50€), along with some extra grilled veggies ( 30 cents per extra, far from being overpriced to say the least).
And what else can we say : the concept is brilliant and the food delicious. We can only recommend you go see for yourself.