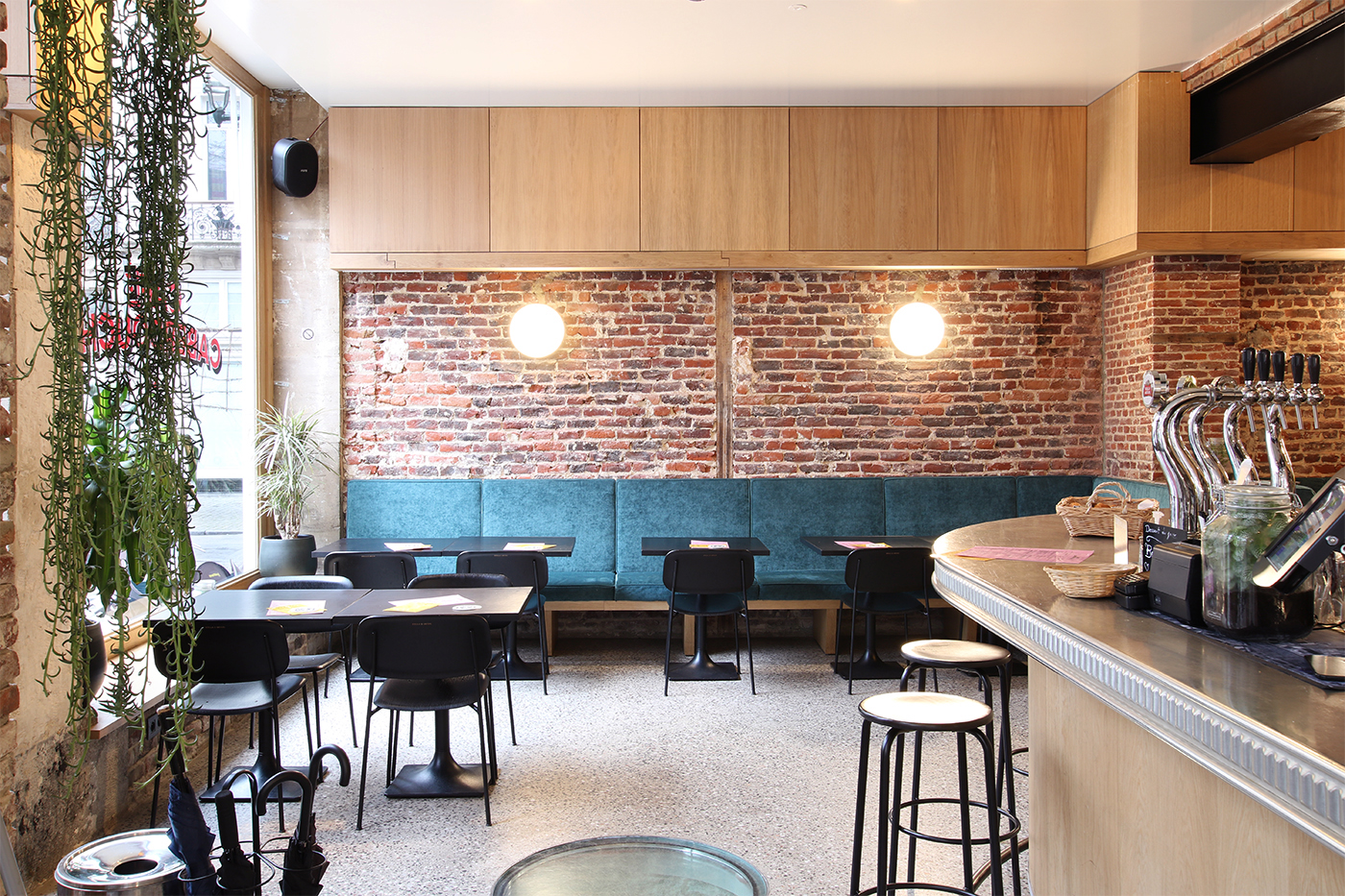 8 Place de la Liberté, 1000 Bruxelles
02 356 14 05 – WEBSITE
open everyday from 11:30am to midnight
lunch special : 13-15€
As our breaded chicken salad lays before us, we are thrown back a couple of years earlier, when the word had yet a a slightly different meaning. With its tomates cut into wedges and its perfectly diagonal cucumber slices, the salads at Café Caberdouche have that little something to remind us of our childhood, and most specifically, of our beloved Belgian roots.
This is not the city center, nor even the Marolles neighbourhood, but an area lesser known, with a no less enchanting name: Notre Dame aux Neige (which translates into Our Snow Lady, or something like that). Café Caberdouche, with its sunny terrace who would almost make the Belga blush, has got everything we're looking for in a bar. Bright spaces, pretty benches covered in emerald green velvet, friendly staff and a menu that has got what you're looking for – from morning till very early morning – including a brunch buffet every Sunday (17,50€).
For lunch, apart from the salads, the ham and cheese toasts, the lasagnas and vegetable plates available every day, Caberdouche also offer two inspired lunch specials – sea bass with lime sauce, chicken à la "chasseur", Buddha bowls with sweet potatoes, to name a few – with always a vegetarian option (13-15€). As for drinks, we promise you won't be lost: from Sptitz to Cosmo, without missing on natural wines and a long Belgian beer list. No wonder as we are sitting in an old café from Brussels – having kept only the name Caberdouche, a somewhat friendly name given in the days to the rather questionable cafés who used to fill the little square.