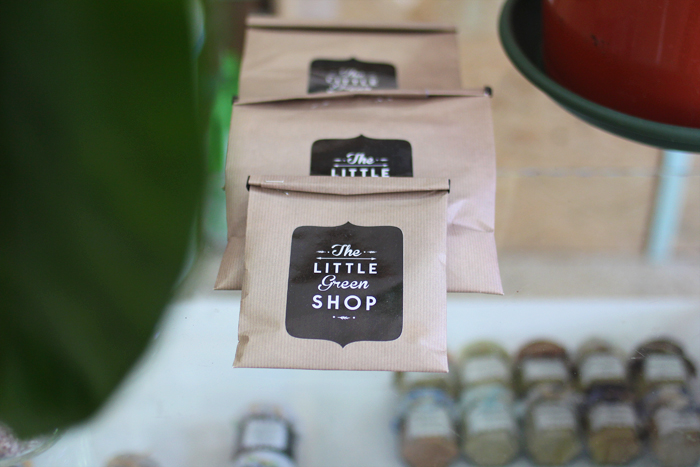 314 CHAUSSéE D'ALSEMBERG, 1190 BRUXELLES
02 218 11 21 – SITE WEB
OUVERT DU MARDI AU SAMEDI DE 10h à 19h,
DIMANCHE POUR LE BRUNCH DE 10 à 19H
A nice logo, a pretty storefront, and a cool project : to bring together in one spas a tea-room and a quality florist. And it's perfect.
The place is small and cosy, located on the ground floor of an old Belgian house. Sara and Nicolas, both trained as florist, decided to join flowers and good food in a place that felt just like home, perfect for tea, lunch or brunch on sundays.
The decoration is just as cool as the choice of flowers : dark blue walls that has me obsessing since my last visit, bright green plants everywhere contrasting with the walls, high ceilings, wooden shelved filled with delicious things and couches covered with patterned and colorful fabric. In short, it's simply beautiful, and we're more than happy to stop here for a few hours.
The 15 euros brunch is vegetarian, like their weekly lunches, yet we only notice it when we leave. The cute and overpacked buffet made us forget all about our crispy bacon brunch cravings, and all the better. Salads, tons of vegetables, a few hot dishes (like amazing braised chicory), and a sweet buffet that take us a few years back! We keep seating in our comfy couches long after we finish eating, while sipping some amazing tea. Their selection has over 40 different references, chosen for and by The Little Green Shop only. Nicolas kindly offered to advise us and we were more than happy with the great teas we discovered, and brought back home with us later on.
We'll come back to pick some of their incredible flowers, as we were not able to carry them back home this time. But most of all, we'll come to enjoy all of the above in their cute and sunny garden in the coming days!