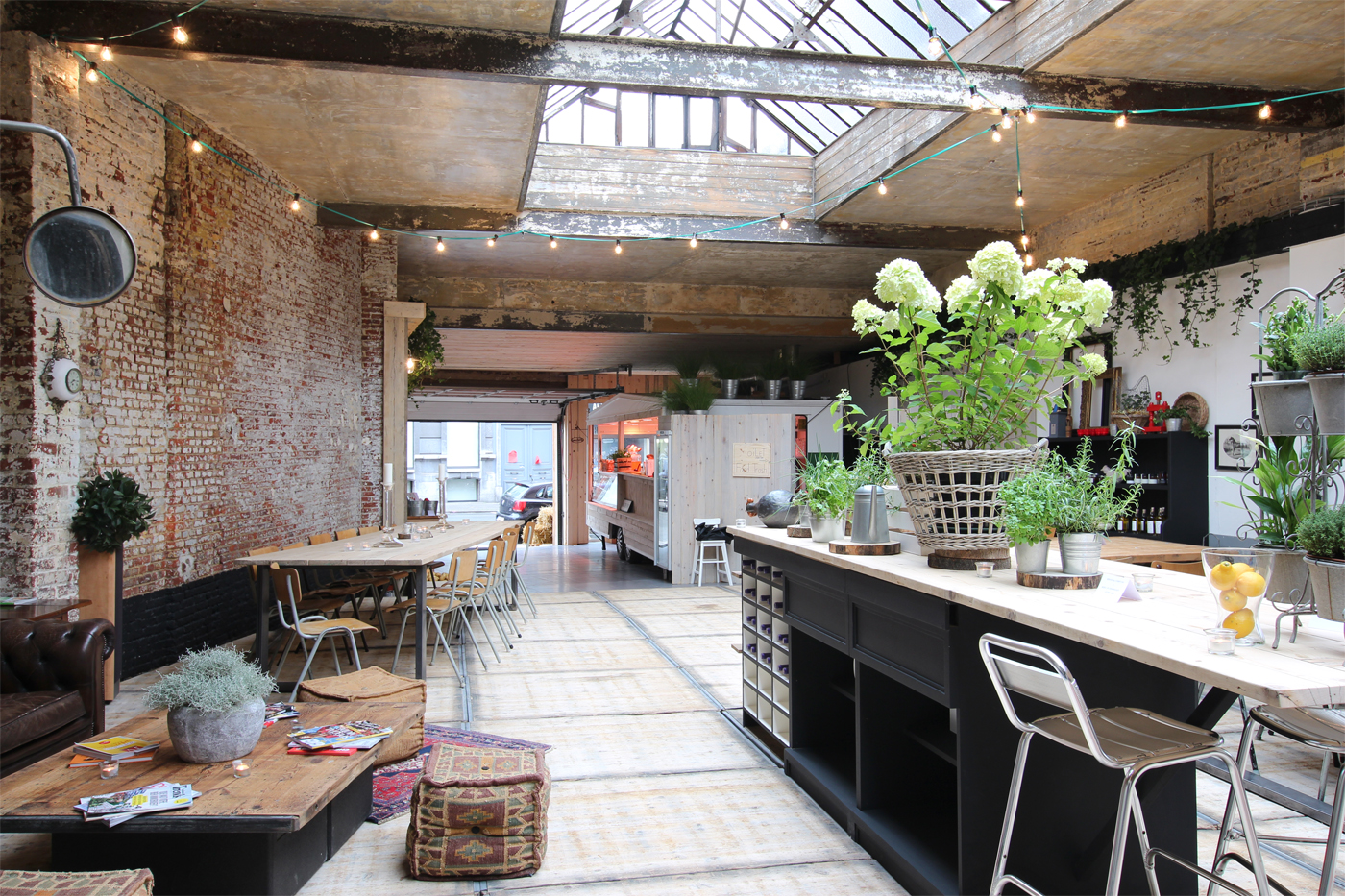 176 Chaussée de Vleurgat, 1050 IXELLES
0473 62 69 37 – site web – delivery
OPEN FROM TUESDAY FROM SUNDAY FROM 11:30AM TO 8PM
Before anything, La Pouletterie is the story of a man, Fred, a father of five worrying that his kids never get the right education on food.
As a way to solve this, Fred started raising his own chickens in his family country house in Lustin. And as much as his project was initially destined for his family, the farm just kept getting bigger and bigger, and before he knew it, Fred was providing some of the biggest names in the capital. Bonbon, Amen, Le Châlet de la Forêt, you name it. Everyone was fighting to get the best free range chickens raised in Belgium and fed organically. And as La Pouletterie was getting bigger and bigger, Fred started selling the extras in a small foodtruck on chaussée de Vleurgat, back in Brussels where he originally was from.
Alex however, had worked in numerous kitchens before setting his mind on opening his very own place. The huge space hidden behind the truck and its incredible potential finished to convince him, and he made a proposal to his cousin. Just two months later, helped by his interior architect girlfriend, Alex opened La Pouletterie en Ville, with the strongest of intentions to bring roast chicken back in the spotlight in Brussels.
You'll step into La Pouletterie en Ville as you would into a food market. As soon as you'll pass the open garage door, you'll face the truck where you'll place your order before setting ground at one of the big wooden tables. The interior, designed from beginning to end by the little team, would make any market hall in London blush : raw red brick walls, homemade wooden floors, original glass ceiling letting tons of natural pass through, recycled cardboard plates and even a corner just for kids. Nothing is left to fate here.
In the cardboard plates, roast chicken (8€ for a quarter plus one side) along with homemade French fries twice cooked in beef grease, oven baked pumpkin, candied cherry tomatoes or homemade apple marmelade.
All healthy ingredients transformed on the spot, for a delicious 100% Belgian and organic meal at a very affordable price. Definitely also a place to remember for winter nights where home is where you belong, to come and pick up incredibly delicious roasted chicken to go.