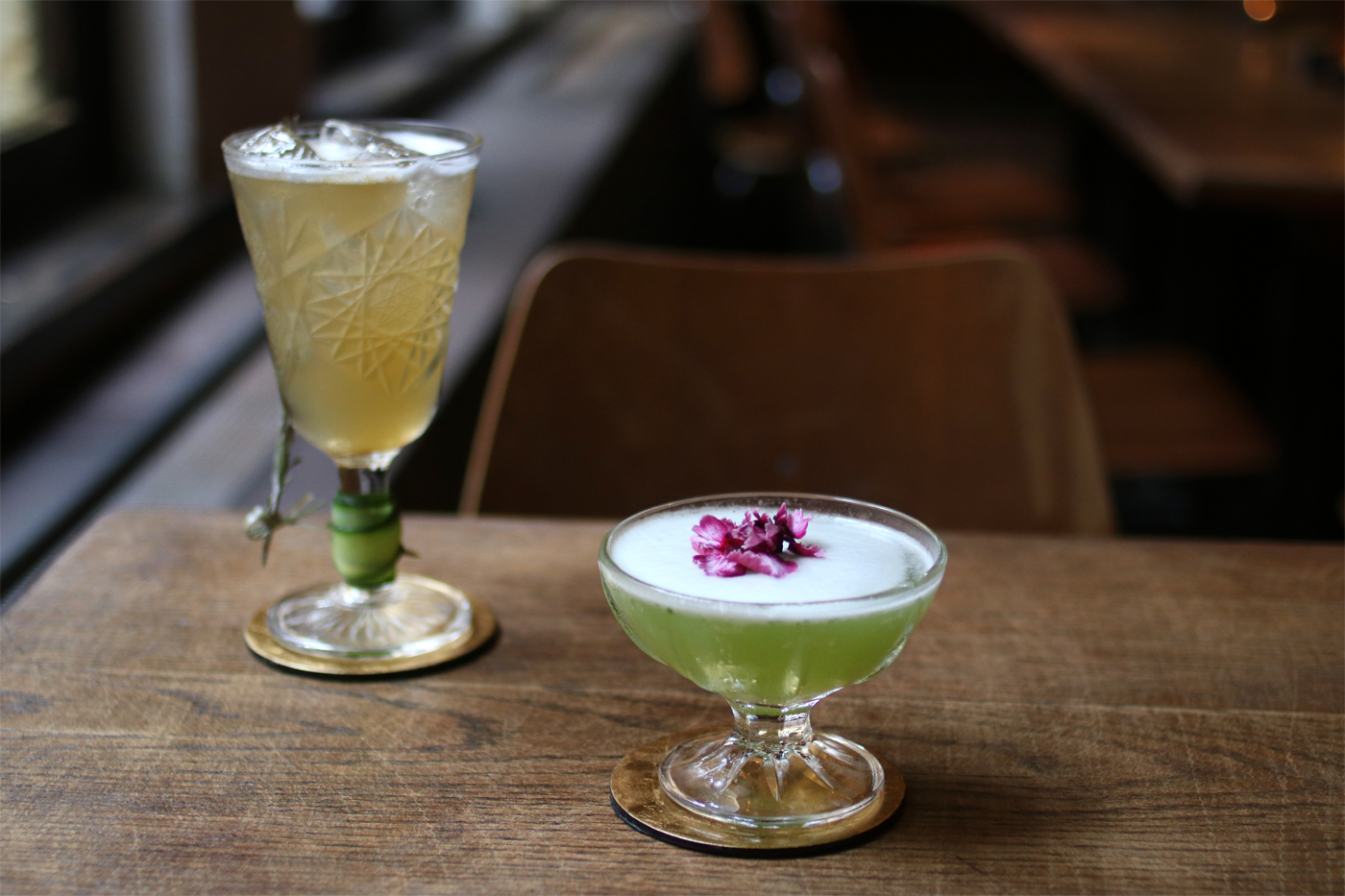 7 rue de Rollebeek, 1000 BRUXELLES
02 511 95 17 – site web
OPEN FROM WENDESDAY FROM FRIDAY FROM 5PM TO 11PM
SATURDAY AND SUNDAY FROM 12 PM 11PM
You'll make your way into Vertigo like you would into a secret passage. Though the place is not completely hidden, nor the address kept a secret, it isn't that simple to find. Find the small door topped with the writing "LEstrille du vieux Bruxelles", walk into the tiny alley and you'll end up into one of the most typical and well preserved patios of Brussels.
The round tables for two and the light garlands across the patio have made it one of our favorite places for long warm Summer nights. But we're glad to find the exact opposite inside, for days when the Belgian weather is more likely to be with us. Open wood fire, thick wooden beams, red brick walls, big shared tables with small candles and jazzy music make for a warm and intimate cocktail bar.
Behind the bar, Ennio will guide you through the cocktail list. After proving his talent at the Jalousy, the speakeasy a few streets down opened by Jérémy Renier and Renaud Deru, he just arrived as Head Mixologist at Vertigo, opened by the exact same team. Together with his brother, they've redefined a creative and sophisticated list of cocktails. We try the "Le Nuisette" (14€) under his advice, a tequila based cocktail, brought to our table on a little wooden pedestal. That's when the magic happens. Ennio is back a few seconds later with a small blowtorch, and lights fire to a branch of rosemary which he then traps together with the cocktail into a glass globe. Only twenty seconds later, we get to try a perfectly smoked cocktail, delicate and sensual, exactly like the menu said in italic characters.
A love story that has only just begun.