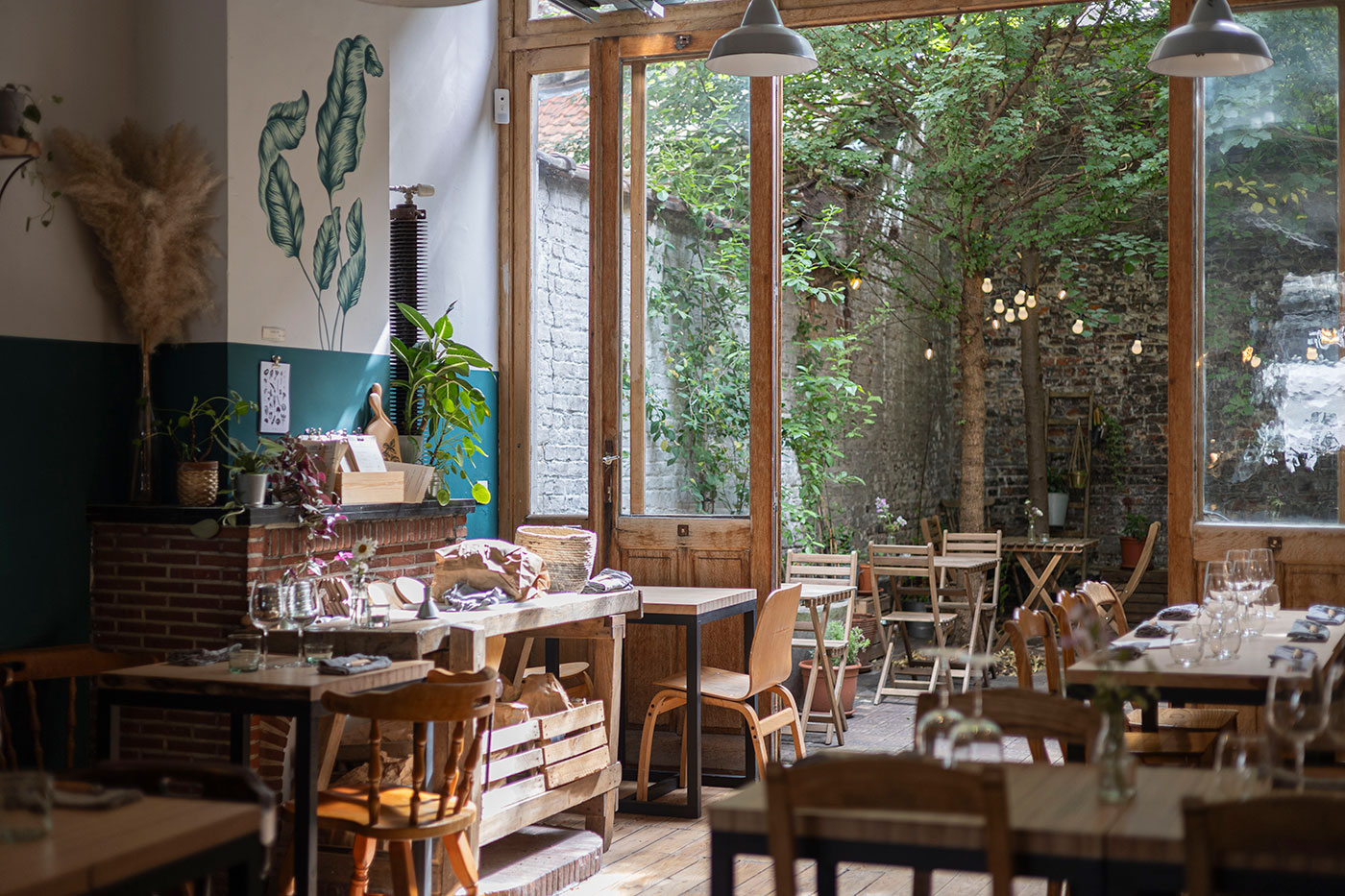 32 chaussée de waterloo,
1060 Saint-Gilles
site web
du mardi au samedi de 19h à 23h
du mercredi au vendredi de 12h à 14h
3 services : 42€
4 services : 56€
What strikes us most at Smala is the warm welcome from Anaïs and Arth. It's the feeling of having arrived at home. To be able to take a seat at the table and be pampered for the entire evening.
It's not really surprising as at Smala, the keywords are authenticity and conviviality. From the field to the plate, they serve a no-nonsense cuisine, where when a leek is mentioned on the menu, it is highlighted as the true star it really is in this season. And the same goes for everything. If Zofia, their market gardener, warns Arth that it's time to do something with the spinach before they go to seed, you can be sure to find them in their menu the next day. Authenticity, as I was saying.
As for conviviality, it's Anaïs who takes the lead. She flits around the dining room, always a kind word on her lips or a bottle to recommend in her hand. Bottles that she and Arth will have taken the care to select directly from their favorite suppliers. It's that simple, if it's on the menu, it should be something the two of us can open and enjoy at home, she says. And Smala is definitely about Joy, too.
Sitting on the small terrace at the back, lanterns hanging from the trees and a glass of rosé "C'est comme ça" in hand, you'd think you were in Provence. We had a delicious beef tagliata with grilled cucumber and a corn mousse, a ceviche with oyster leaves and cherries, and grilled zucchini accompanied by a charcoal rice panisse, as a vegetarian main. We went for the 3-course menu (€42) and everything was simply delicious. We loved everything from the starters to the carrot dessert, a big yes (its recipe is featured in our new book, just saying).