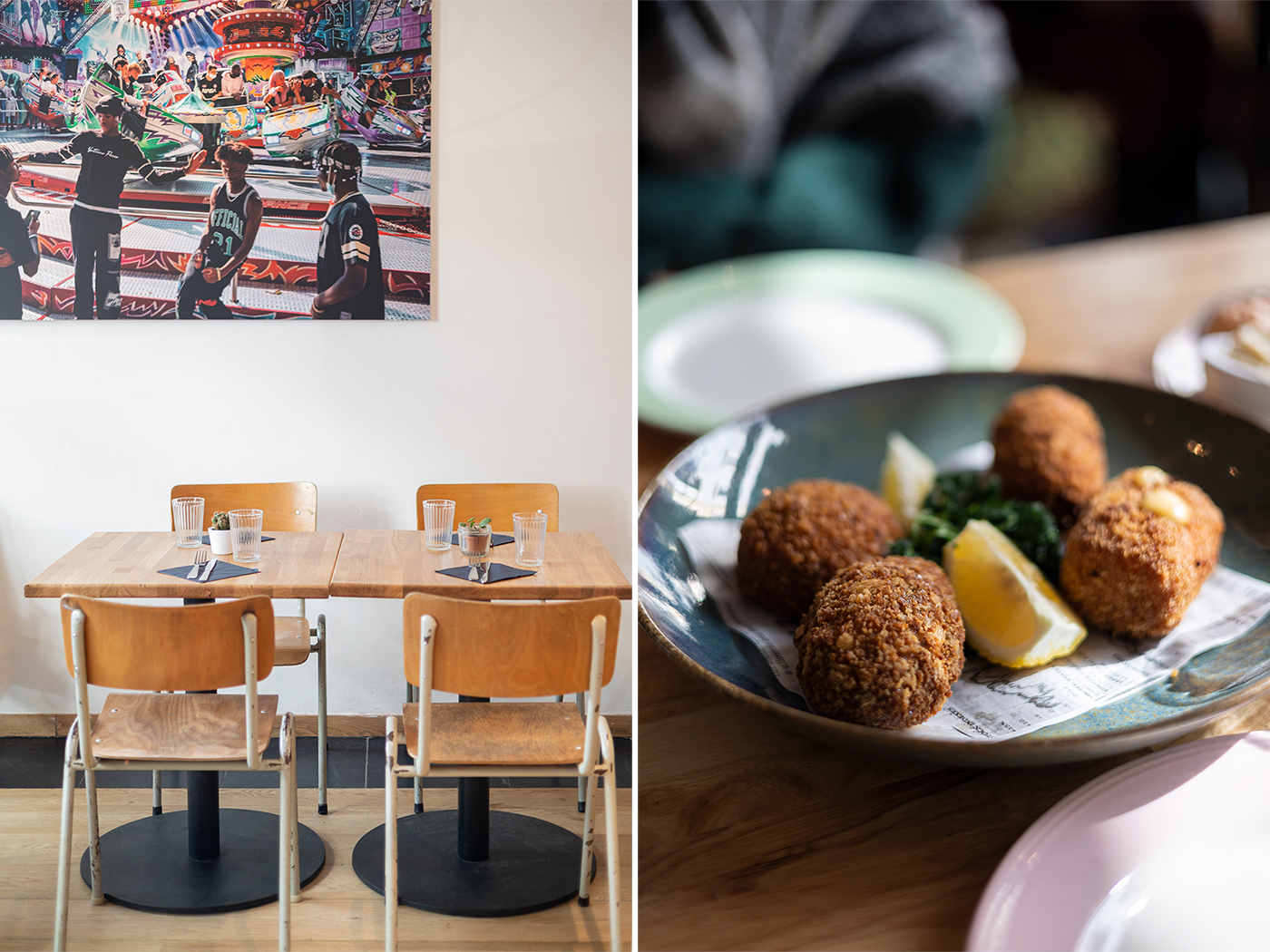 37 rue Caroly, 1050 Ixelles
réservation – instagram
Monday till Friday from noon till 2.30 pm
Thursday and Friday from 6.30 till 9.30 pm
Lunch (starter + main) : 19€
Before launching Kroket, Antoine and Alex were both chefs at Jules & Charles. Then one day, they heard about the best shrimp croquette contest in Brussels, and decided to give it a shot. They didn't win, but their croquette was so good though, that it made them want to take it a step further. Last October, they gave up everything to dedicate themselves fully to croquettes – to take away, to start. After a few weeks of tryouts, they found the perfect combination – a croquette that had been pre-fried, that one simply had to reheat 10 minutes in the oven, to give it back its perfect crispiness.
Then months went by, and Antoine and Alex decided they wanted to take it up a notch and open their place for real, one you'd come and sit at one of the tables, delighting yourself on croquettes, Belgian beer, and a short bistronomy-like seasonal menu.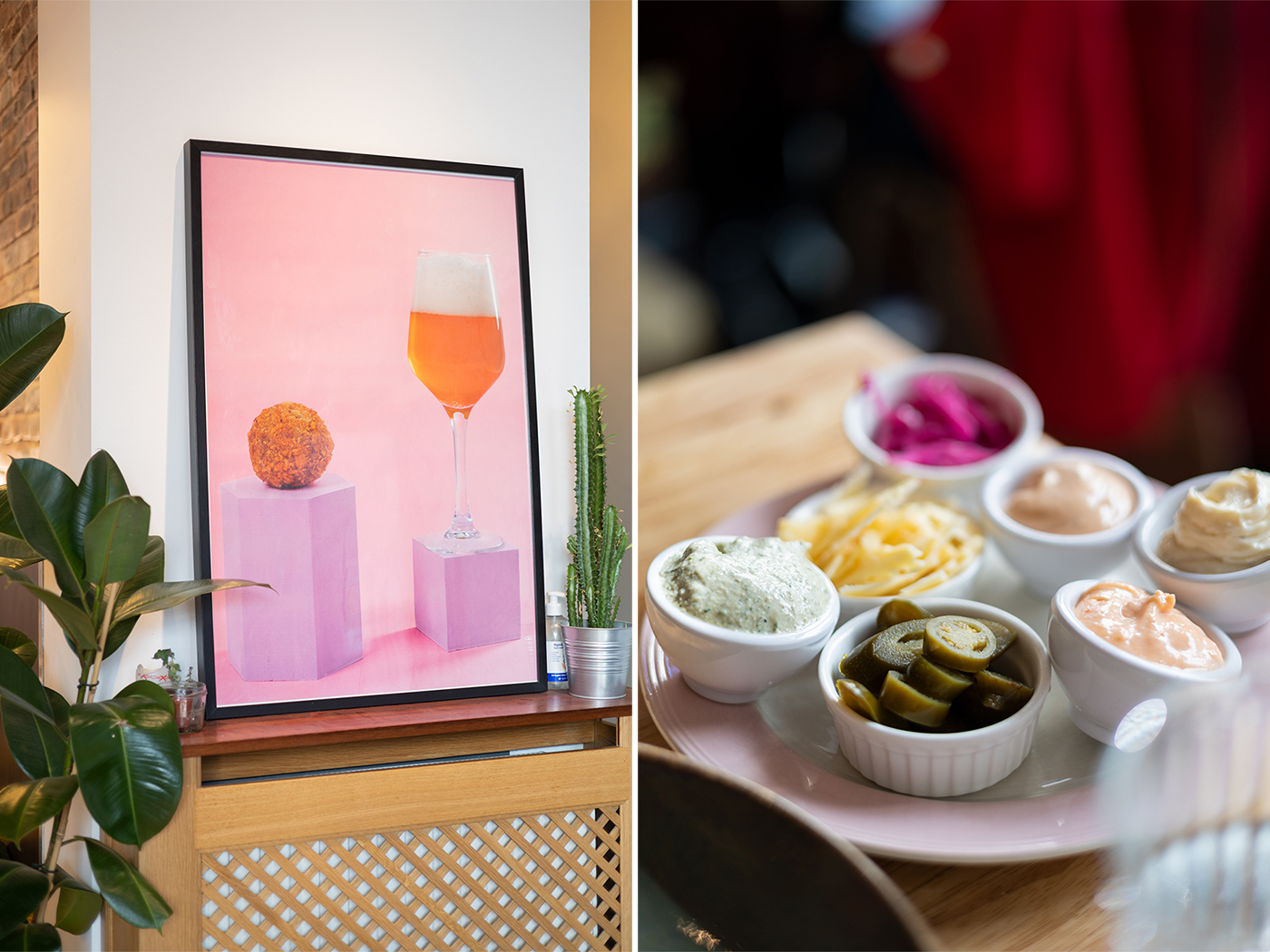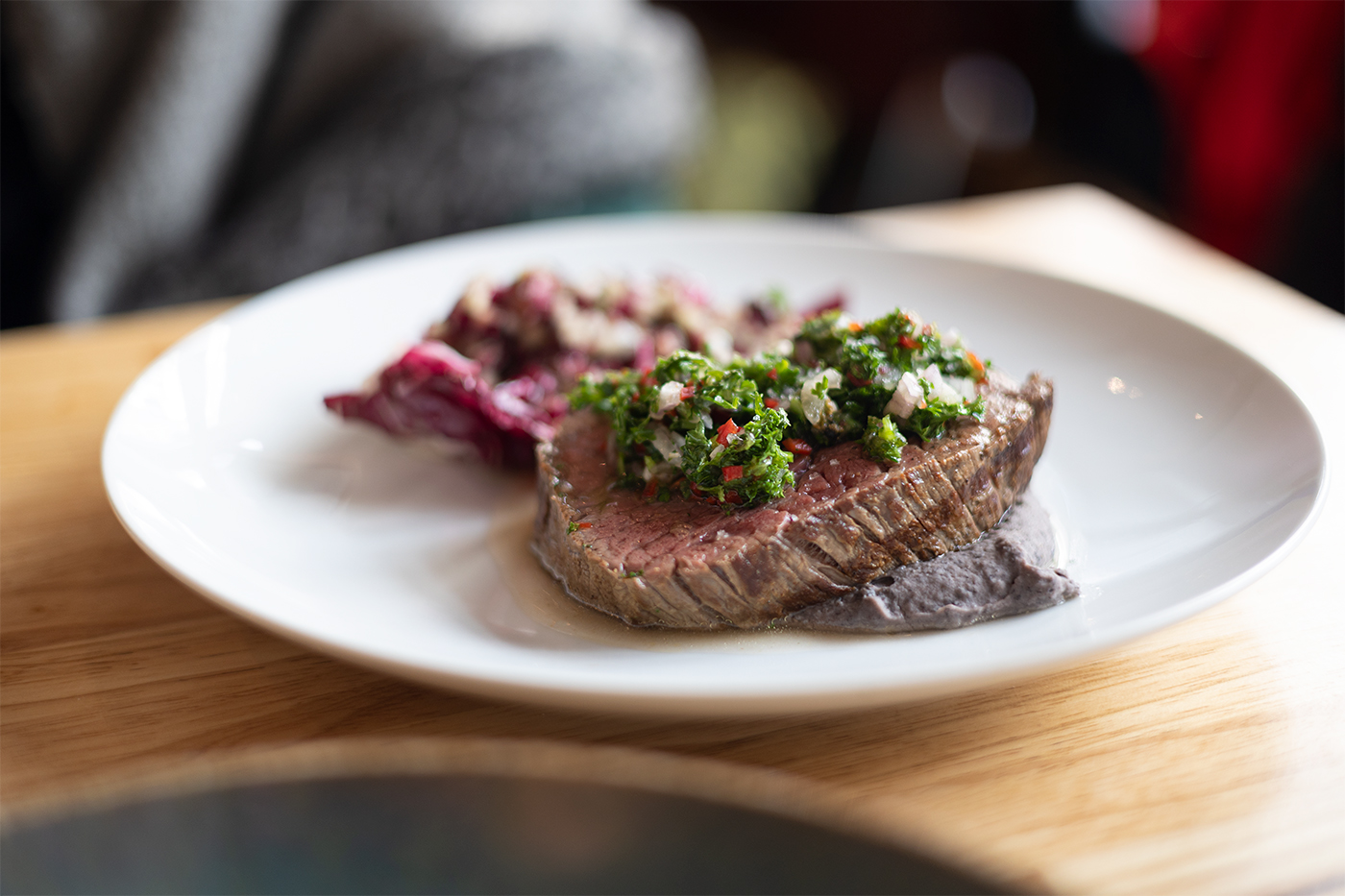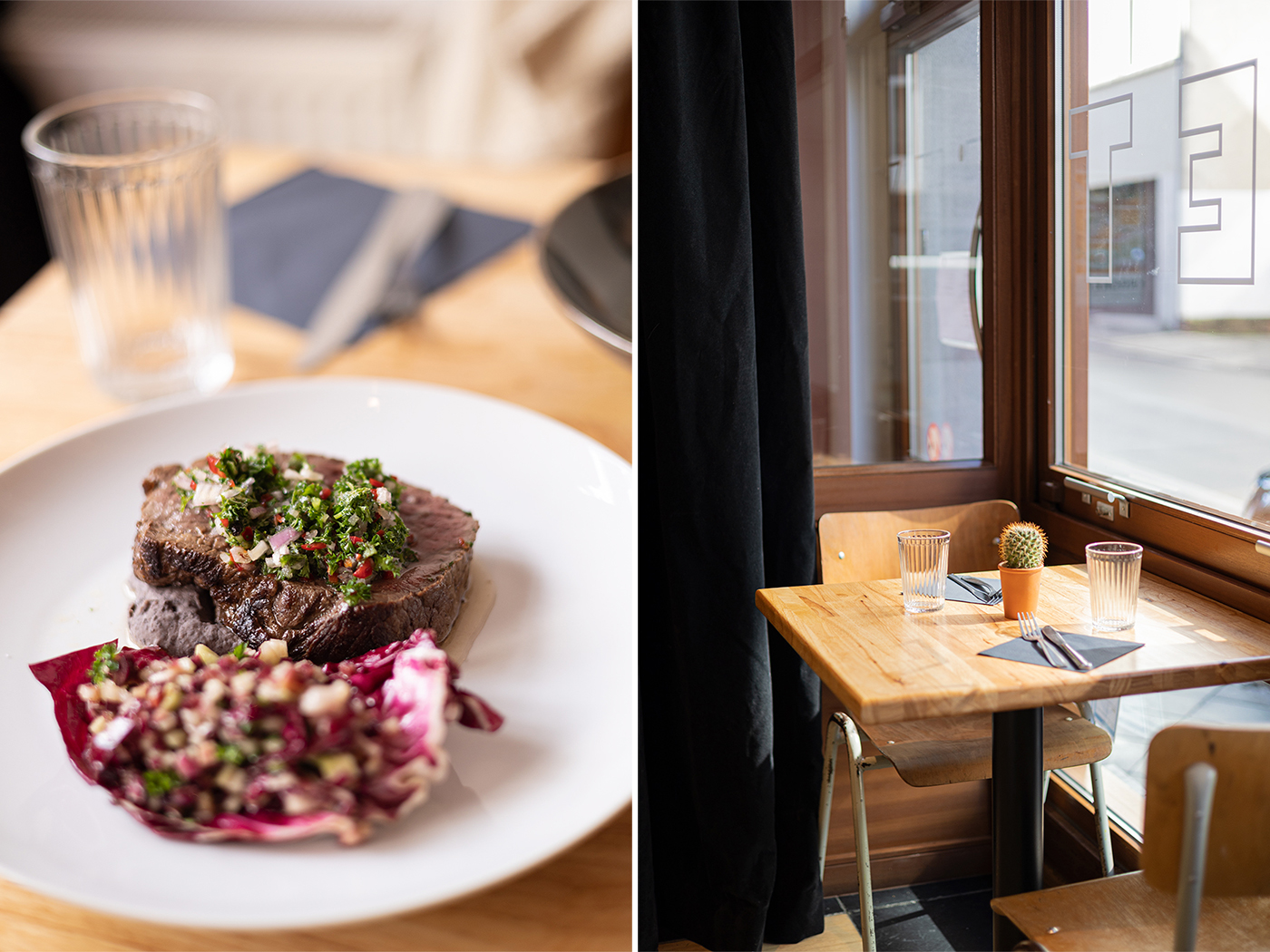 We went for lunch, and were not disappointed. We started with 4 different types of croquettes (between 4€ and 7,5€ a piece), to try as many as we could. The shiitaké one, that we already knew and loved, the cheddar – delicious – the shrimp one you definitely shouldn't miss out on, and the "cockles and spianata", croquette of the week and actually the one we liked the most. And Antoine being as kind as he is, he even brought us the starter from the lunch menu, yet another type of croquettes: mini bacalhau croquettes, super light and crunchy (the secret is to make them without potato purée) on a bed of super fresh fennel salad. It was simply delicious.
We continued with the lunch main (19€ for starter and main lunch menu) : beef chimichurri on a red bean purée with radicchio salad – the seasoning was delicious and the meat cooked to perfection. And a sauteed calamari with white wine, garlic and parsley (15€) – which took me all the way to the Mediterranean sea, by its incredible smell alone.
The type of restaurant we simply love, and love to share. Great products, adorable team, excellent cuisine and super affordable prices. Clearly everything we're looking for.