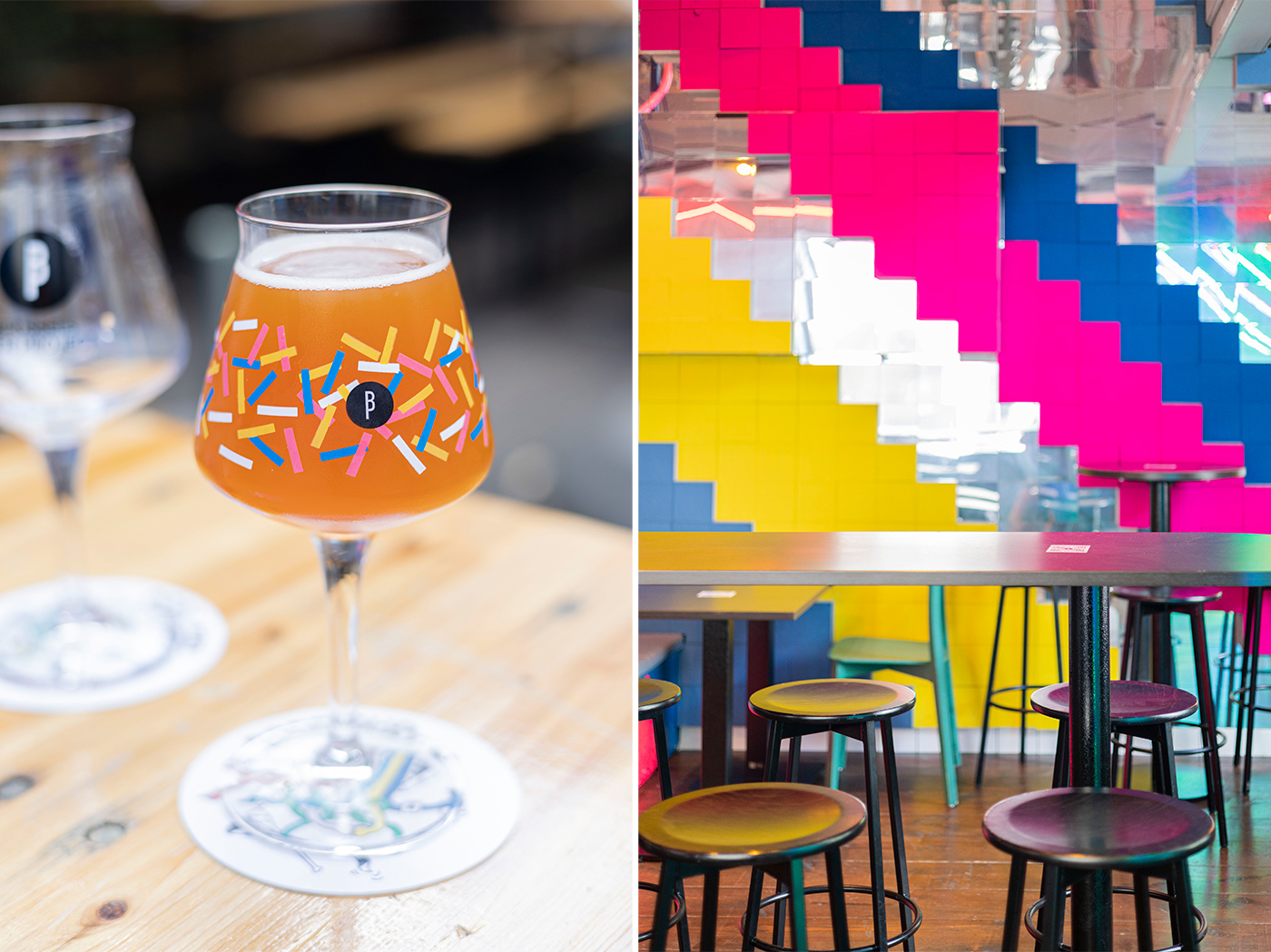 Rue du Bailli 1/A, 1000 Bruxelles
instagram
Du lundi au mardi de 17h à 00h,
du mercredi au jeudi de 17h à 1h
le vdd de 17h à 2h, le samedi de 15h à 2h
et le dimanche de 15h à 00h
Pizza: 12€ – 18€
Petits plats: 4€ – 14€
If you haven't tried them yet, you've probably already spotted them on rue du Bailli: their bright and colorful facade is hard to miss. For a year already, the place has been a hub for beer lovers, taken over by the famous Brussels Beer Project, a Brussels-based micro-brewery we support and love. If you're a beer lover living in Brussels, chances are you've already had a sip on either a Grosse Bertha, a Delta or even a Jungle Joy.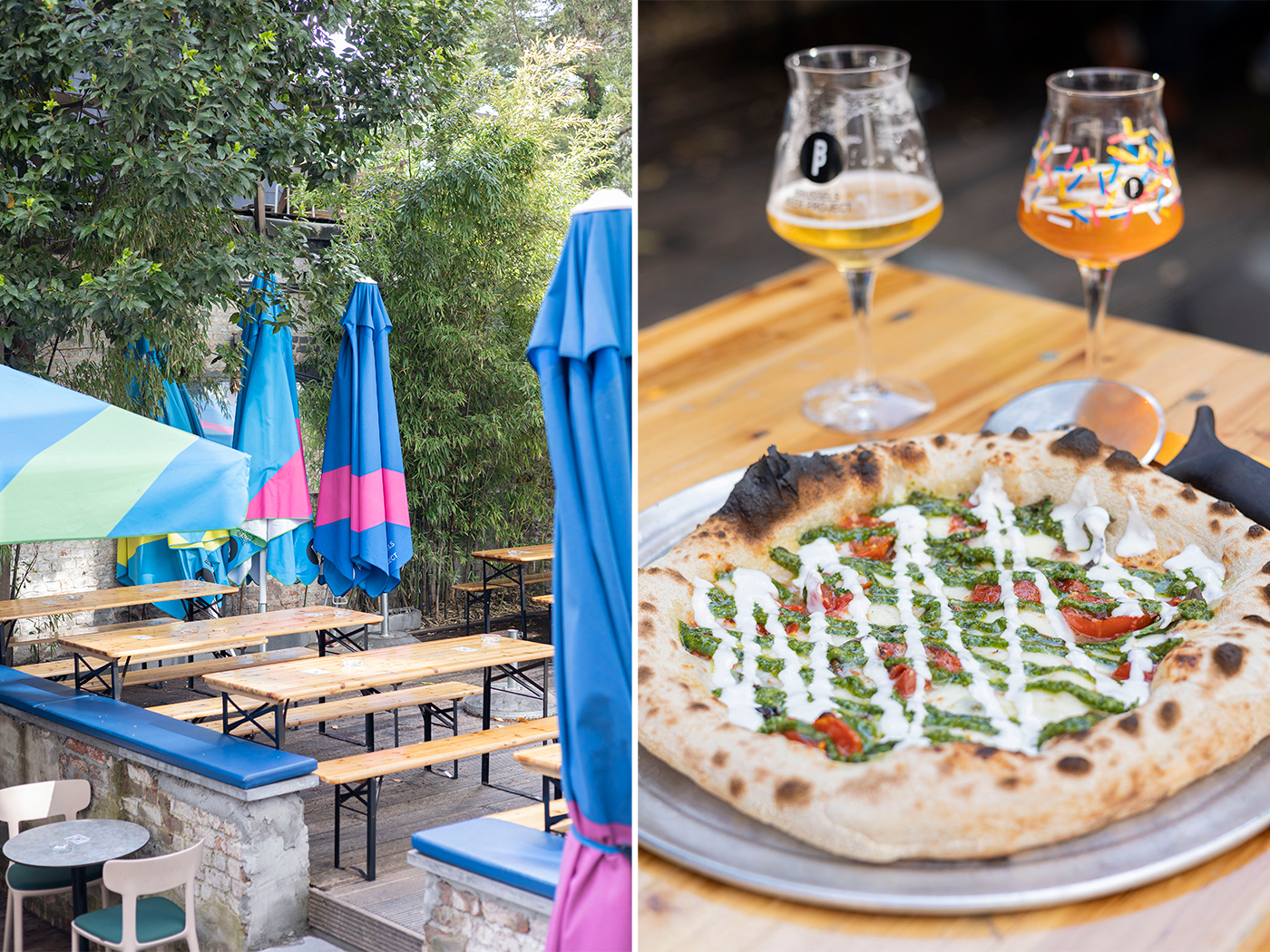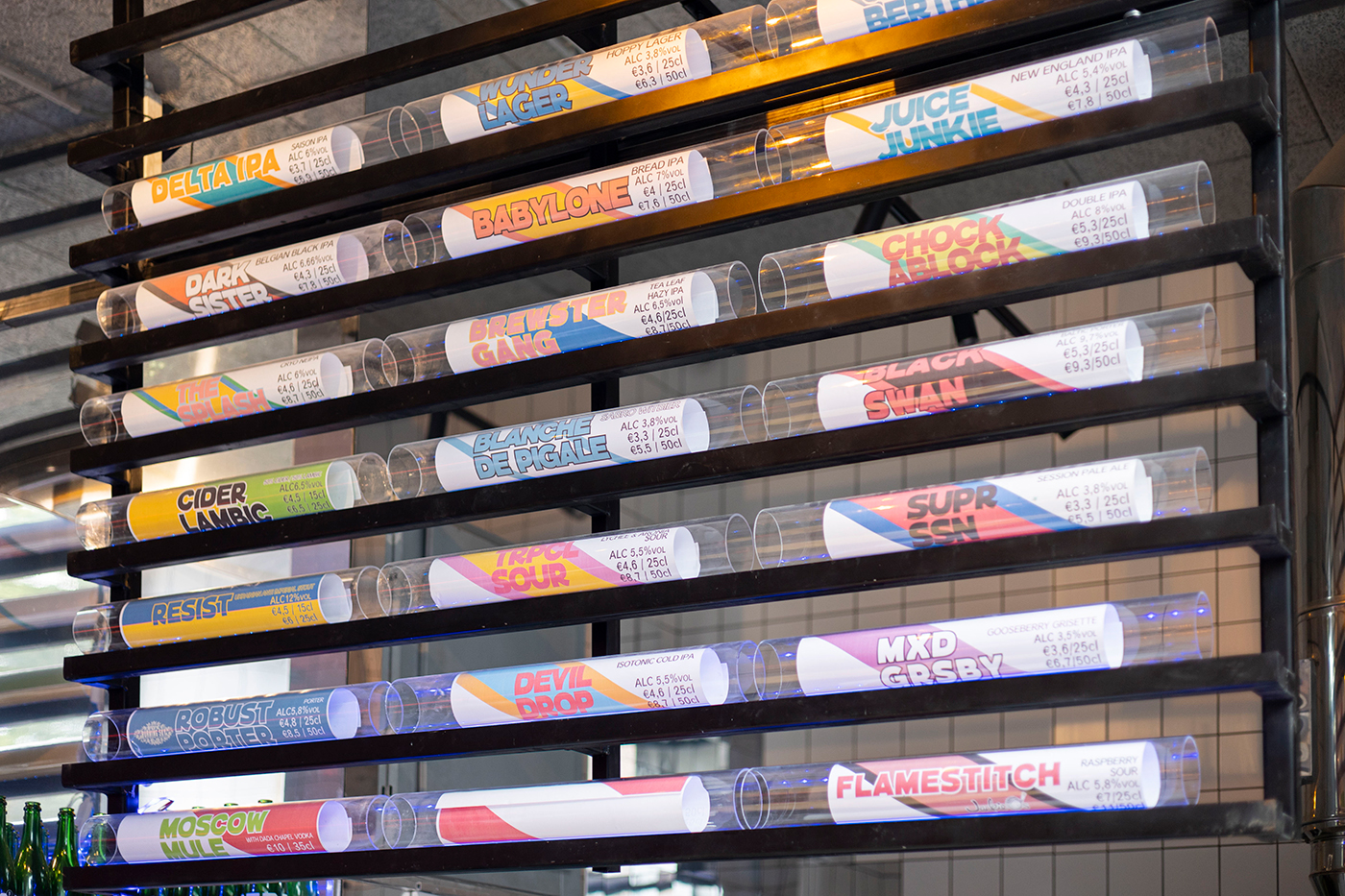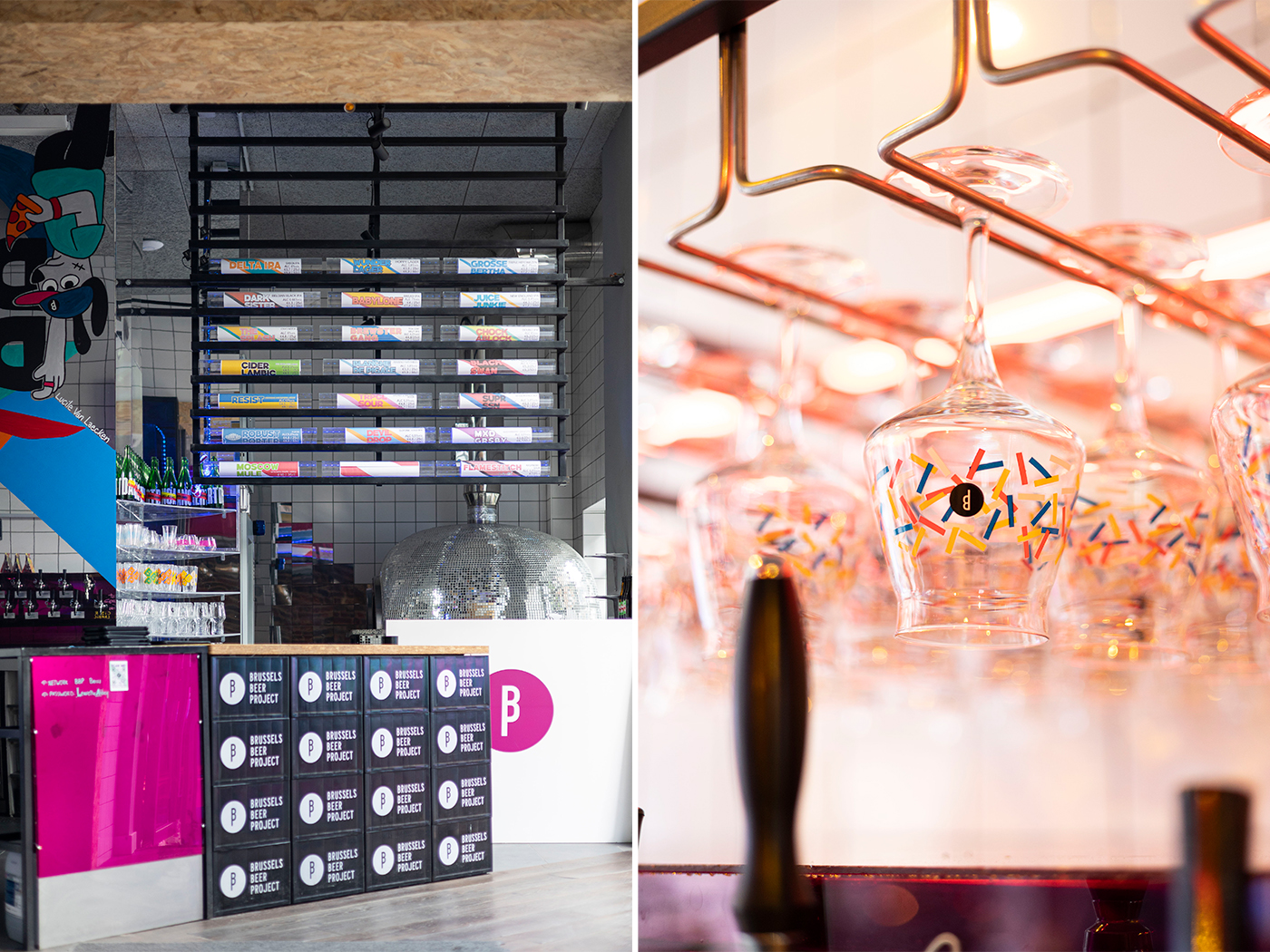 BBP Bailli is already the team's second venue, after BBP Dansaert downtown. The beers are the same, but difference lies mostly in the setting and atmosphere, fully dedicated to their brand identity. The light, music, decoration – every table, every object, every menu reflects their DNA. It's tacky, definitely – neons all over the place and disco pizza oven with flashy colors -, but it's perfectly done, and we simply love it.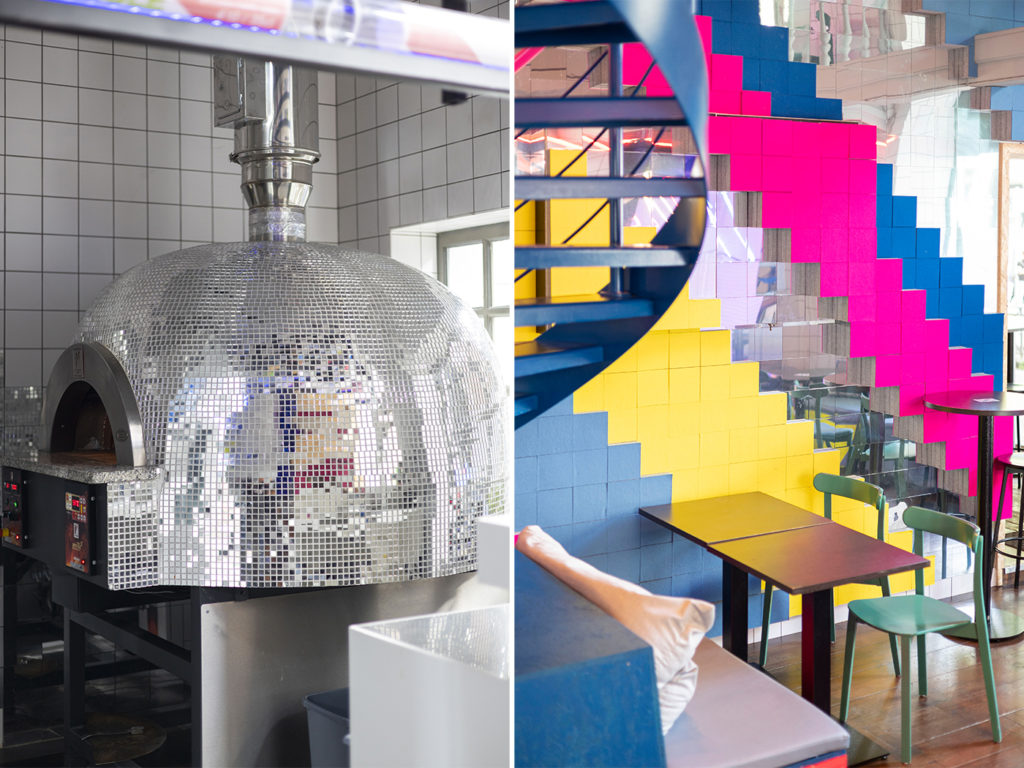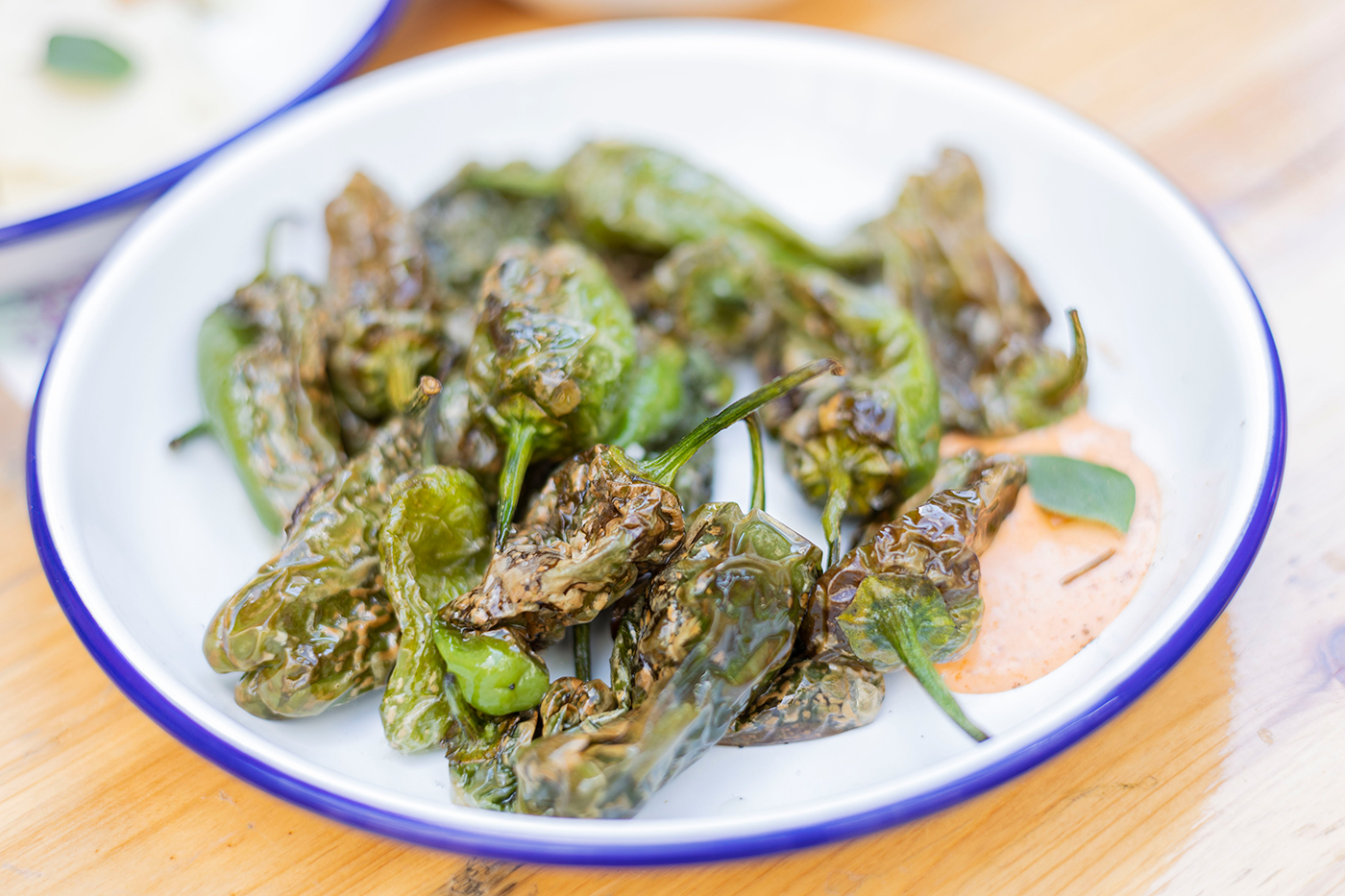 You must know by now how our team loves to drink and eat, and figured we directly aimed for the food menu when we noticed there was more than chips with the beers. A few plates to share, and about a dozen Neapolitan pizzas – perfect to grab a bite or even to have a proper dinner, without having to go places.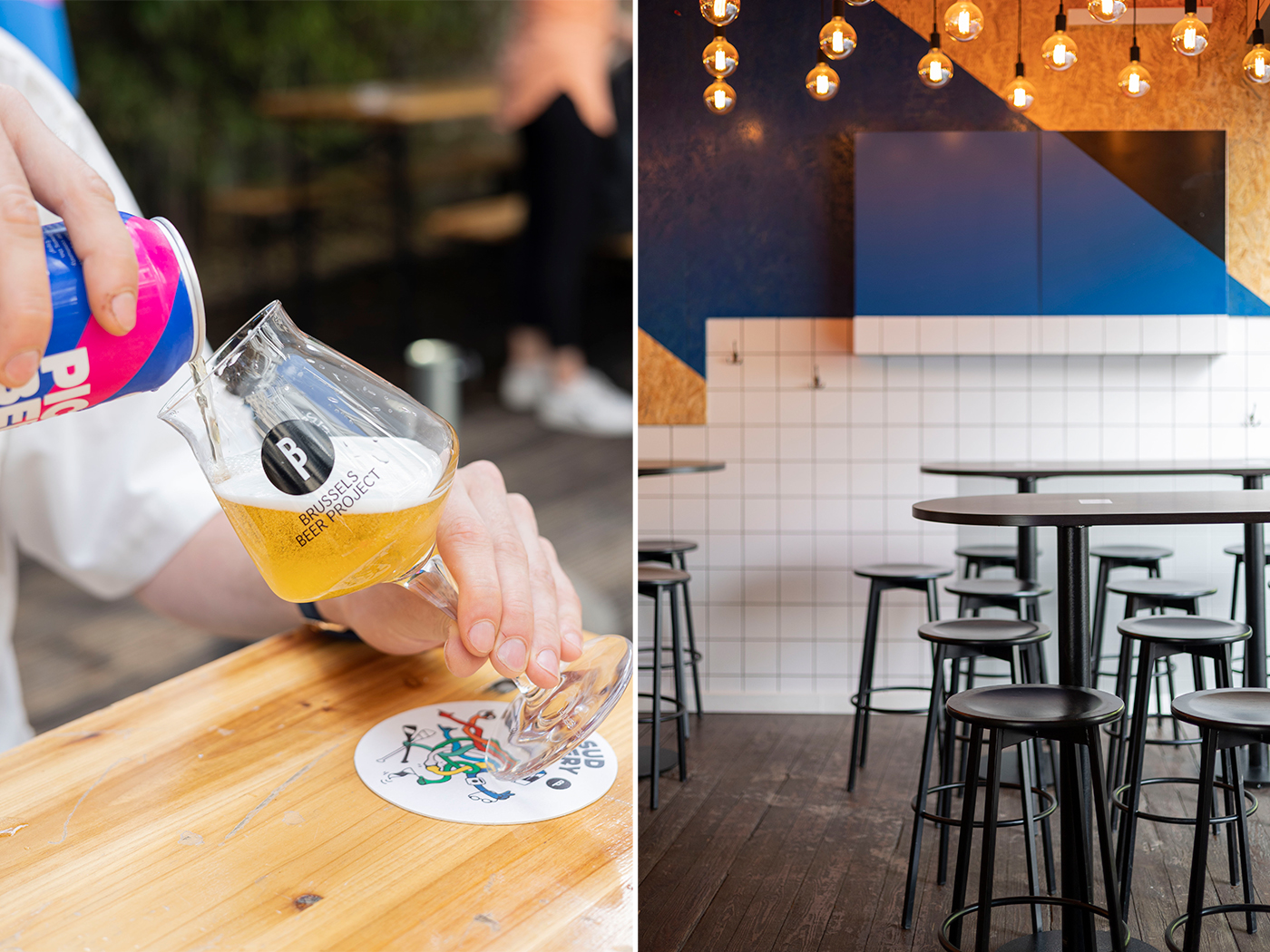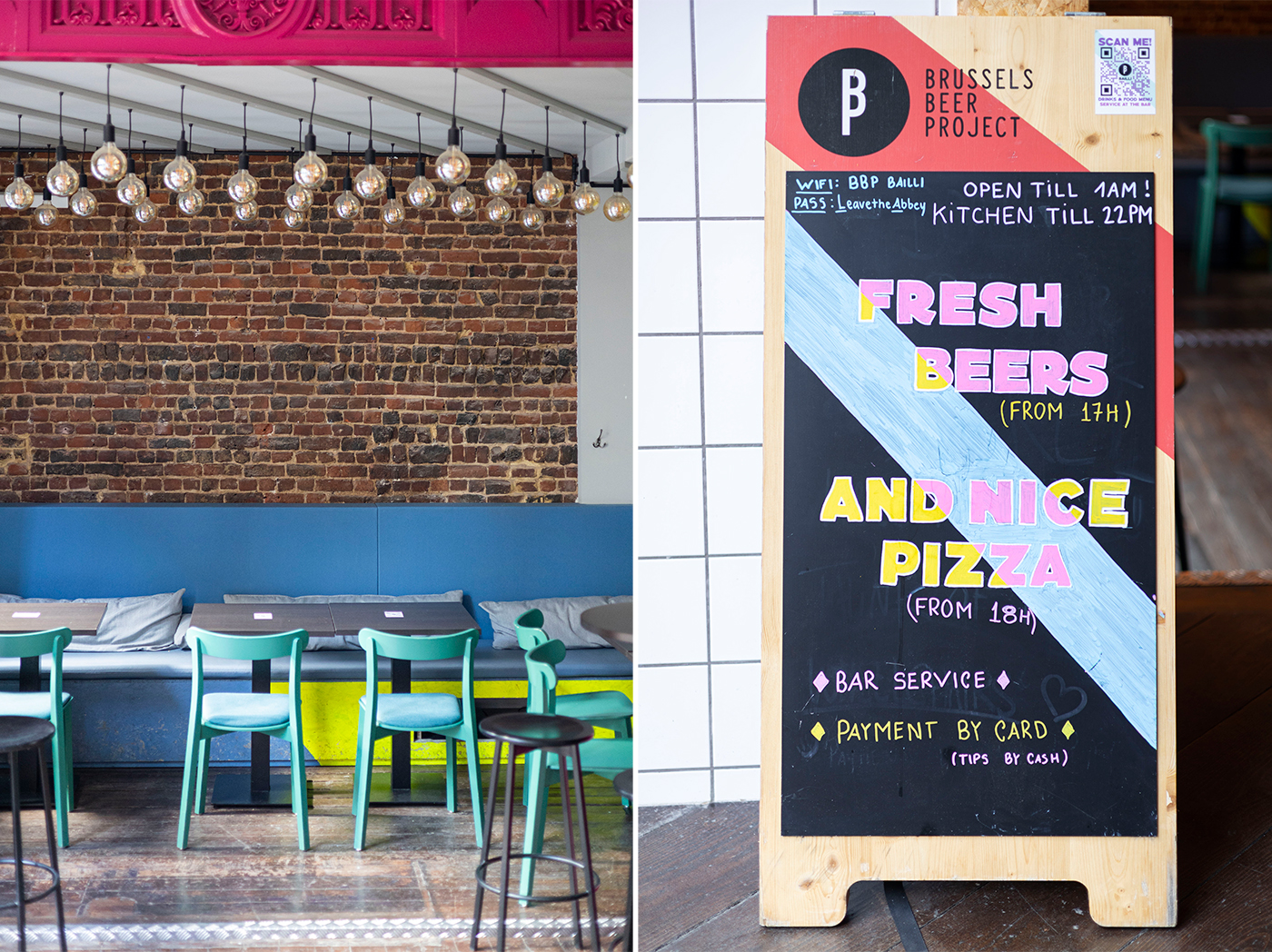 Last time we came, the weather was warm enough to sit outside, where we enjoyed roman artichokes (8,50€), pimentos del padrón with harissa mayo (8€), and, of course, a pizza. Following the bartender's advice, we went for the Basil Boom (16€), which was simply delicious, with a dough cooked to perfection. In our glasses, a Jungle Joy and a Pico Bello (0%) to go with the last rays of sunshine. Summer is definitely here, and BBP's terrace is one of the best places to welcome it.
Whether you decide to sit in or have a drink outside – definitely two whole different types of settings and of atmospheres, and we can only recommend both – you won't regret having a beer here.