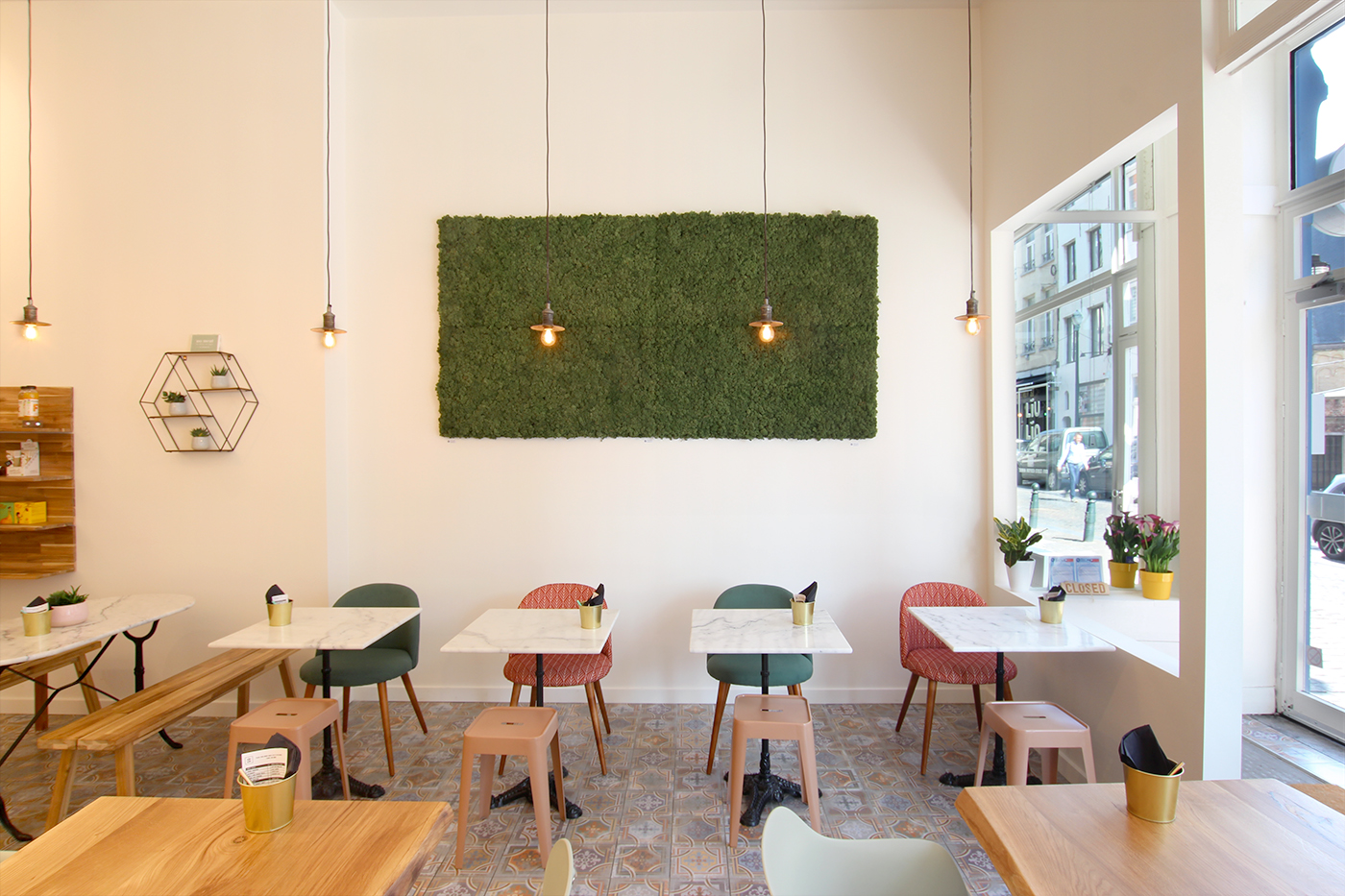 20 rue haute, 1000 Bruxelles
02 455 08 30 – site web
from wednesday to friday, from 11:30 to 2:30pm and from 5:30 to 9pm
from saturday to sunday, from 12 to 2:30pm, and from 6pm to 9pm
mains: 13,50€ – 15,50€
All the way down the Sablon, on that tiny piece of street connecting to the Crosly Bowling, a new canteen just opened: Liu Lin. One is called Liu, the other Lin. What both the two sister have in common with the restaurant, apart from their name, is a 100% vegan way of life. On the menu though, things are not that obvious. Fried calamari rings, shrimp tempuras or "crunchy chicky" seem quite common items when browsing through the list of dishes. You have the right to be confused.
This is all but a strategy to get you eating igname, tofu or soy beans, disguised into meat looking so real you wouldn't have guessed. Now the question is, why go through all that trouble when seasonal veggies are just the real thing? Well, it's easy to get veggie lovers to eat veggies, say Liu. True. It's another thing to convert meat lovers to a plant-based diet. With two vegan restaurants in Leuven and quite a few meat-lovers among their customers already, the two girls now know exactly what they're doing. We tried the crispy chicky bowl (13,50€), a bowl of "breaded chicken", marinated seasonal veggies, peanuts and sweet and sour sauce, and the Joyful Taiwan dumpling soup (14€). The traditional noodle soup was a bomb: the grilled shiitakes were perfection and the little vegetable ravioli were delicious, just like the broth of the sop itself. The crispy chicky was not bad either, but a little short on sauce – but was quickly made better with a bowl of homemade bell pepper and chili sauce brought to our table. Still wondering if you should give it a try? The answer is absolutely.