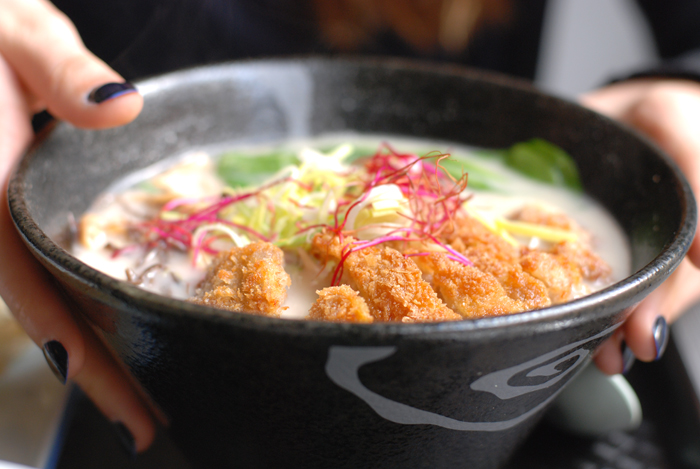 28 RUE DU FOSSE AUX LOUPS, 1000 BRUXELLES
02 217 56 39 – SITE WEB – delivery
OUVERT DU MARDI AU SAMEDI DE 12h à 14h00
ET DE 19h à 21h30. FERME DIMANCHE ET LUNDI.
The famous Sushi restaurant Samouraï transferred its know-how to its second establishment, Samouraï Ramen. Traditional Ramen soups are prepared in this tiny restaurant, and absolutely everything is homemade, even the unmissable gyozas.
It's the kind of place that is easy to love. We come here for one specific thing, the amazing ramen. So let's not focus too much on the place or decoration, here you'll definitely find style and beauty in the food.
The ramen soups are incredibly tasty, the broth is sprinkled with baby spinach, scallions, bamboo shoots and mushrooms, and the noodles are perfectly cooked. Then you can add any extra ingredient you, right from the menu. The price goes up a little but, but it's totally worth it. Our favorite soup was made of Shoyu broth, and served with a soft boiled egg marinated in soy sauce and a piece of juicy and crispy tonkatsu heaven. Ramen heaven.