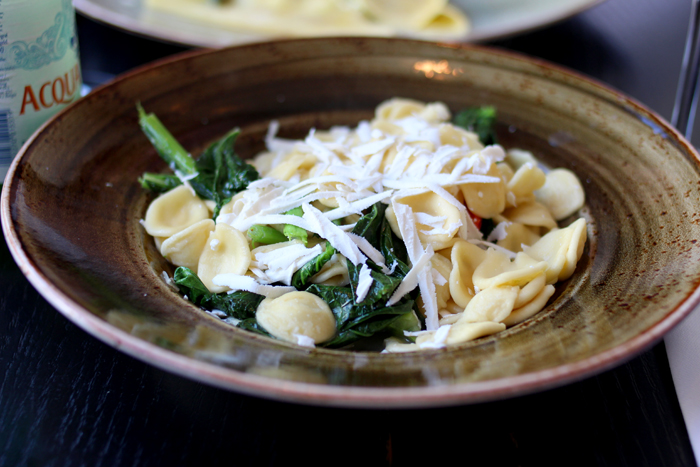 48 RUE LESSBROUSSART, 1050 IXELLES
0498 88 87 86 – SITE WEB
OUVERT DU LUNDI AU SAMEDI DE 10h à 18h00
It took us a little while to step into Piccola Store. Maybe because it settled in the old Neptune, which we loved and miss so much, or maybe just because it sounded like one more italian restaurant in Brussels.
But after hearing so much good about it, we decided to try it ourselves on a saturday for lunch.
And what a beautiful surprise!
A big wooden counter stands in the middle of the room, filled with italian produce, take away dishes, cheeses and hams.
The rest of the room is filled with closely arranged tables in between which you will have to carefully make you way. By the way, think of booking in advance!
The food is simple and full of flavors. We had sautéed calamari with white wine and garlic, orecchiette ala cime di râpa (wild bitter broccoli), and asparagus and ricotta ravioli. The whole thing was simply delicious, and perfectly matched with the suggested glass of wine, red or white, which were both just as excellent.
To finish off beautifully, we ordered the Amalfi lemon pie with two espressos, which brought us directly under the Italian sun.
We left the place completely charmed, regretting only not to have come earlier.