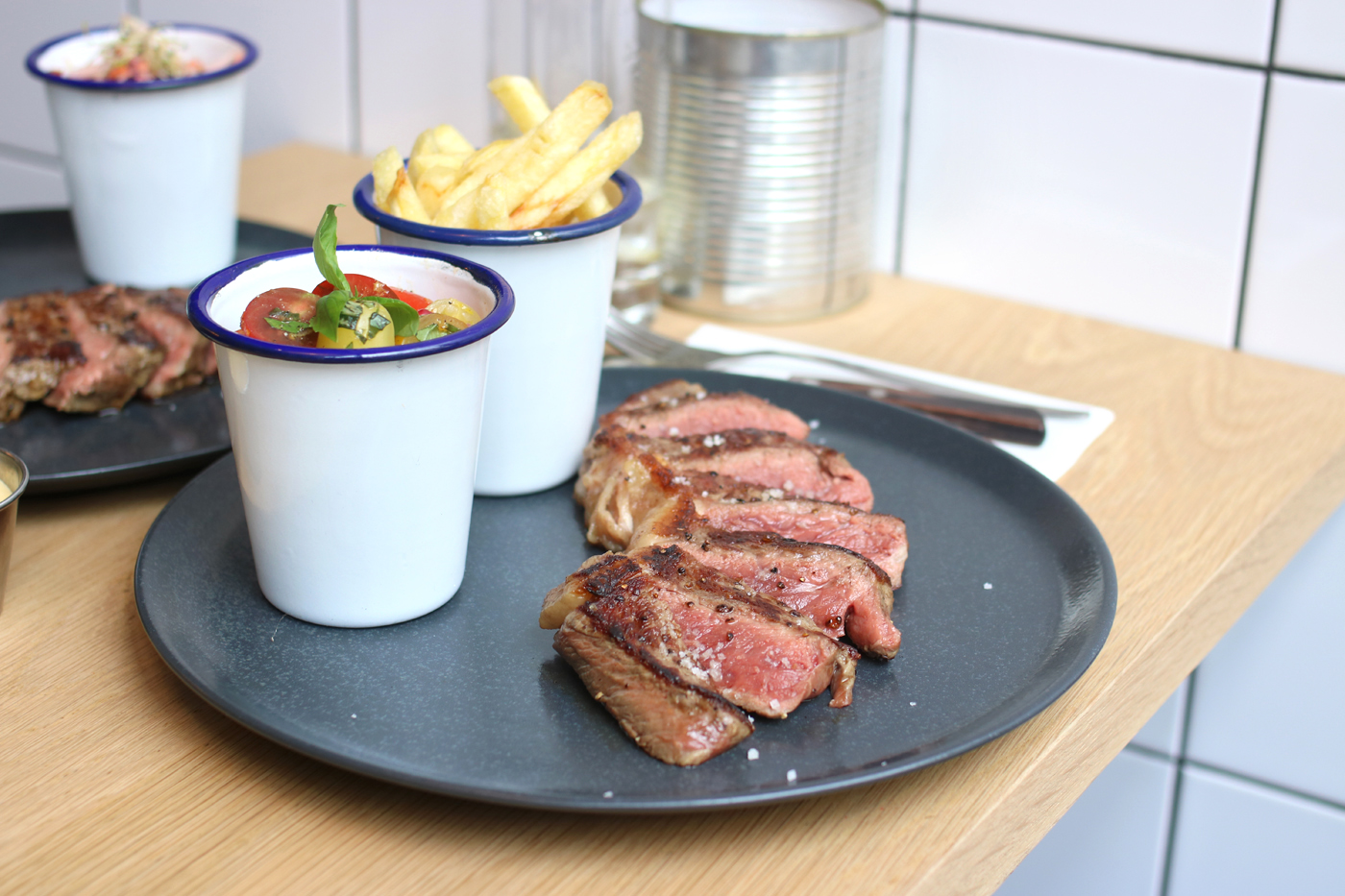 6 rue Lessbrousart, 1050 IXELLES
site web – delivery
OPEN every day from 6:30pm to 10pm
menu : 20€
La Meute is the story of three friends. Two brothers, Alexis and Arnaud, who after having launched two successful donburi bars, partner with their friends Jim take on a new challenge. Challenge succeeded. At La Meute, as the name says (the herd in French), we'll meet our best meat-lover friends to enjoy an easy and laid back dinner.
The concept is quite straightforward : the three partners want to offer delicious and quality meat to their customers, without ever having to break the bank. The famous "meute" is a an Irish breed, from Wexford more specifically, and is raised in the Belgian pastures of Veurne, a few kilometers away from our dearest North Sea coast.
Inside, it's small and cosy, the tables are close and the atmosphere welcoming. It's perfect before a movie, or a drink in Flagey, but it's just as good to hang out for hours chatting with a group of friends. Aside from the carnivores who'll find what they're looking for in the contrefilet-fries-coleslaw-homemade sauce combo (20€), the vegetarians won't be left out with the veggie plate of the day (16€), neither will the wine lovers with the natural wine list from Basin (from 3,80€ by the glass). We love this place with its butcher-shop like decoration, its huge front window lighting up even the greyest winter days, and the great value for money of its short but deadly efficient menu.