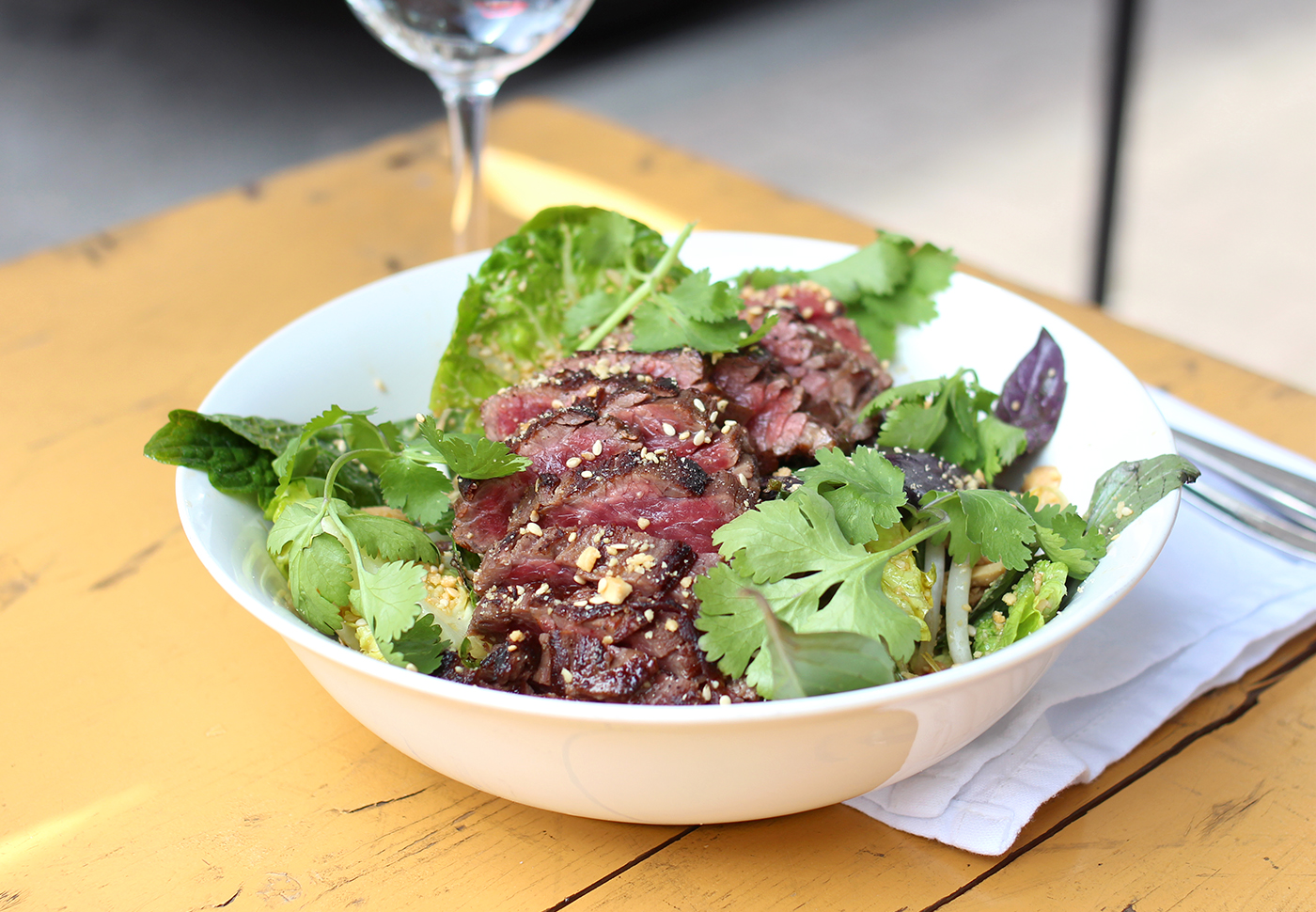 For 4 people
700 to 800g of beef flank steak
Marinade:
2 tbsp of oyster sauce
2 tbsp soy sauce
125g sunflower oil
1 tbsp of cognac
1 clove garlic puree
4 to 5 turns of pepper mill
Dressing:
40g of sesame oil
80g soy sauce
200g of nem sauce
50g lime juice
40g of olive oil
Salad:
4 small sucrines
20-25 red basil leaves
20-25 mint leaves
20-25 Thai basil leaves
10-25 lemongrass leaves
Some roasted sesame seeds
Some coarsely chopped peanuts
One red onion cut into rings
A few soybean sprouts
A few filaments of red bird pepper
Ma Jolie is the one place we wish we could be on a warm Summer evening. Wit hits huge perfectly sunlit terrace, it has us dream of light lunches, late drinks and cocktails until the night ends. Another place we dearly miss.
Until we see it again, but mostly, until we meet again there for drinks, we have the perfect recipe for you: their Thai beef salad.
It's extremely easy, super good, and so healthy. It's full of flavors and extra fresh, and it's the ideal meal to make with this sunny weather.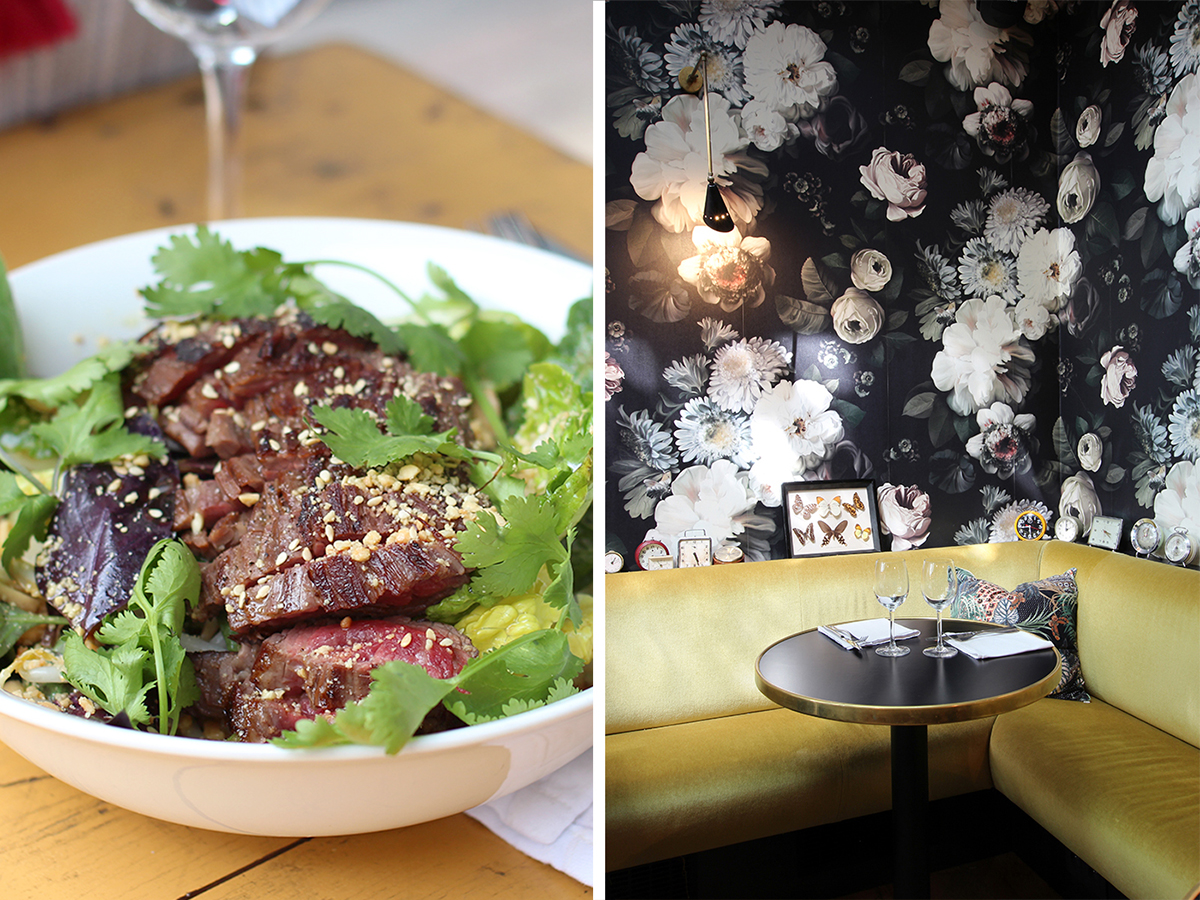 Thai beef salad with fresh herbs
Emulsify all the ingredients of the marinade with the oil, then pour over the beef into a dish. Film on contact and leave to marinate for at least 6 hours.
Emulsify all the ingredients of the dressing. Mix all salad ingredients and season very generously with the dressing.
Cook the beef in a very hot pan until desired doneness. It should be grilled on the outside and still raw on the inside. Cut the beef into tagliata (thin slices) and arrange on top of the salad. Finish with a turn of the pepper mill and a dash of olive oil.
Tip: all the ingredients can be found at Tinie's in Flagey.