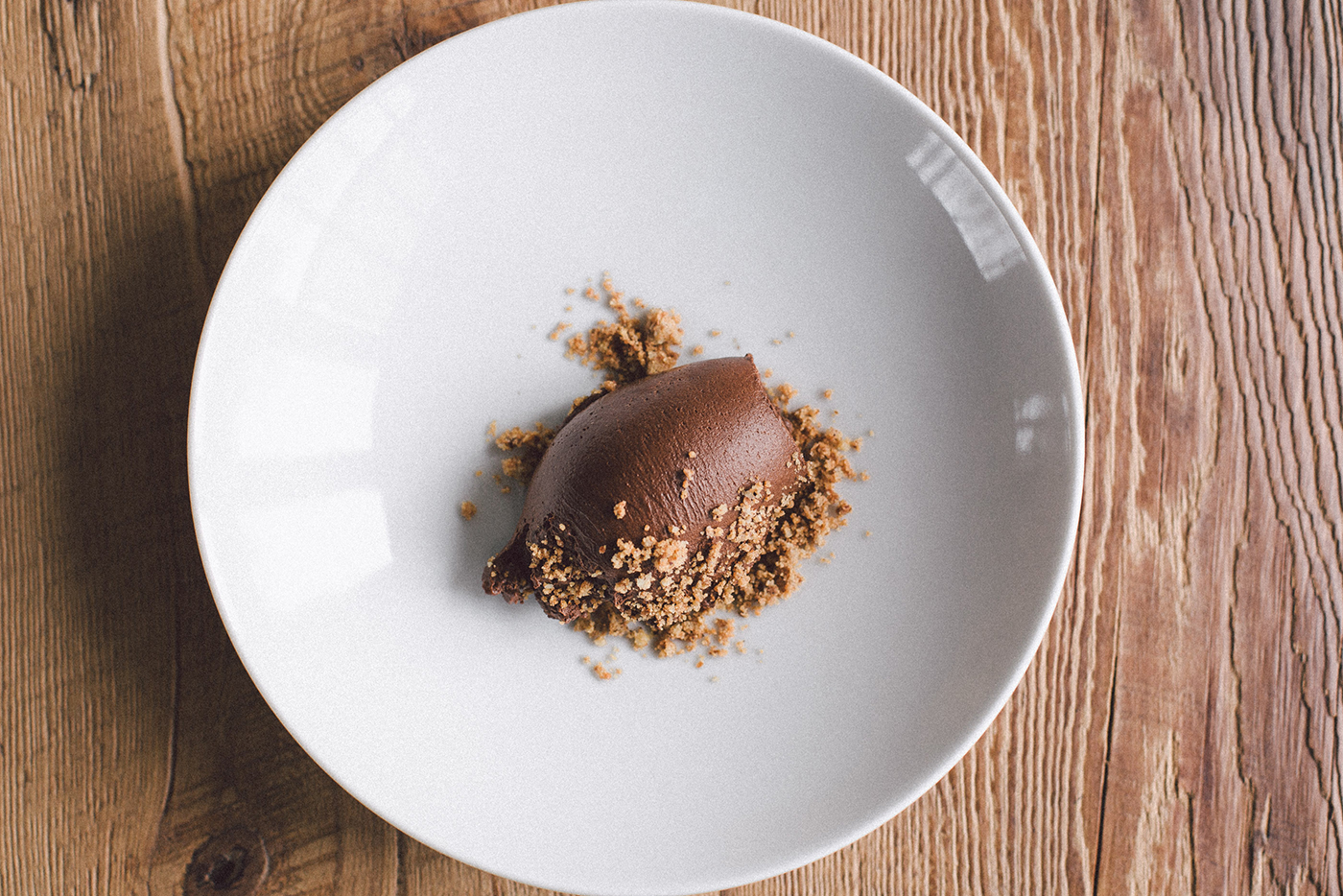 Ingredients:
300 ml water at room temperature
375 g 70% dark chocolate
a handful of hazelnuts (+/- 60 gr)
about 30 ice cubes
utensils:
a bowl
a whip
a kitchen apron
a larger bowl or sink (large enough
to hold the first bowl)
a tupperware

We've had that chocolate mousse in the back of our heads since the very first day we tried Tero. To be completely honest, I've always considered my mom's chocolate mousse to be the best in the world (just dark chocolate and eggs, difficult to beat). But this one is based on chocolate and "water", and it has kept intrigued for a while now. It's a vegan, light and feel-good recipe. In short, it's the recipe we'd all like to know how to make at home, especially in confinement.
And the coolest thing is that you can add whatever you want to it. Here, the Tero team shares its "classic" version, with a hazelnut crumble. But you can also accompany it with sea salt flakes, meringue, lavender, rosemary olive oil… in short, be creative! And don't forget to tag us in your photos. 😉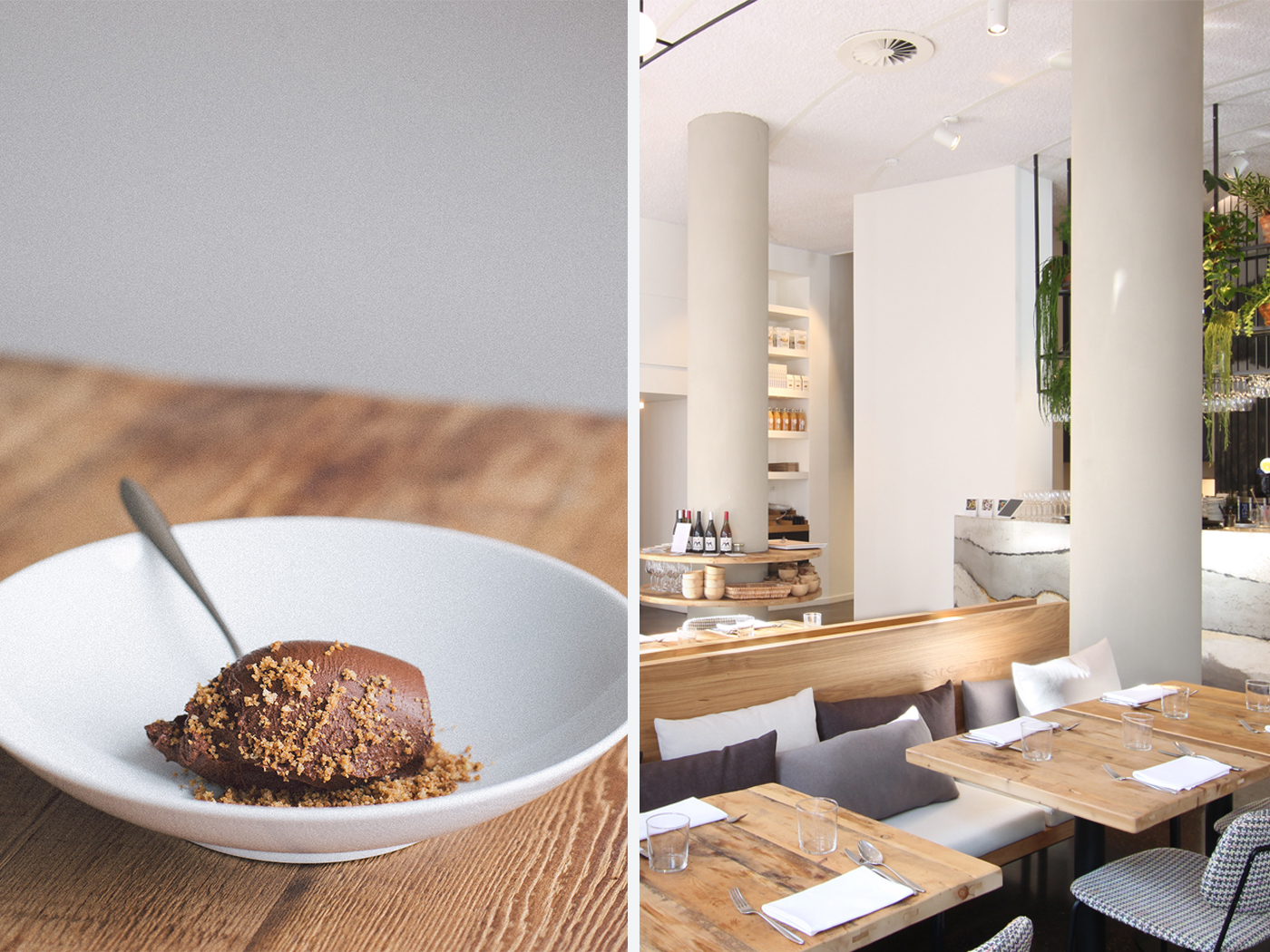 Vegan dark chocolate mousse, hazelnut crumble
The chocolate mousse :
Fill the large bowl with the ice cubes and water to the level of the ice cubes.
Melt the dark chocolate over a water bath.
Pour the melted chocolate and the 300 ml of water into the bowl.
Place the bowl in the larger bowl (or sink) filled with ice cubes. Be careful to keep as much contact as possible between the ice cubes and the bowl with the chocolate.
Whisk the mixture very vigorously to incorporate air into the chocolate.
Once the mixture gets a coating texture and the traces of the whisk are marked in the mixture, pour the mousse into a tupperware, close tightly and leave the mousse to set for a minimum of two hours in the fridge.
The hazelnut crumble :
Preheat the oven to 150°C. Spread the hazelnuts on a baking sheet, in a single layer. Bake for about 20 minutes until they are golden brown and the skin lifts (be careful not to let them burn). Leave to cool slightly.
Put the hazelnuts on a clean, fairly rough cloth and rub them to remove the skin.
Then mix them lightly in a food processor (pulse a few times) to obtain a crumbly effect.
Plating :
Soak a tablespoon in very hot water and make a quenelle to place in the hollow of a plate.
Rinse the spoon well in hot water between plate.
Decorate with the roasted and crushed hazelnuts.