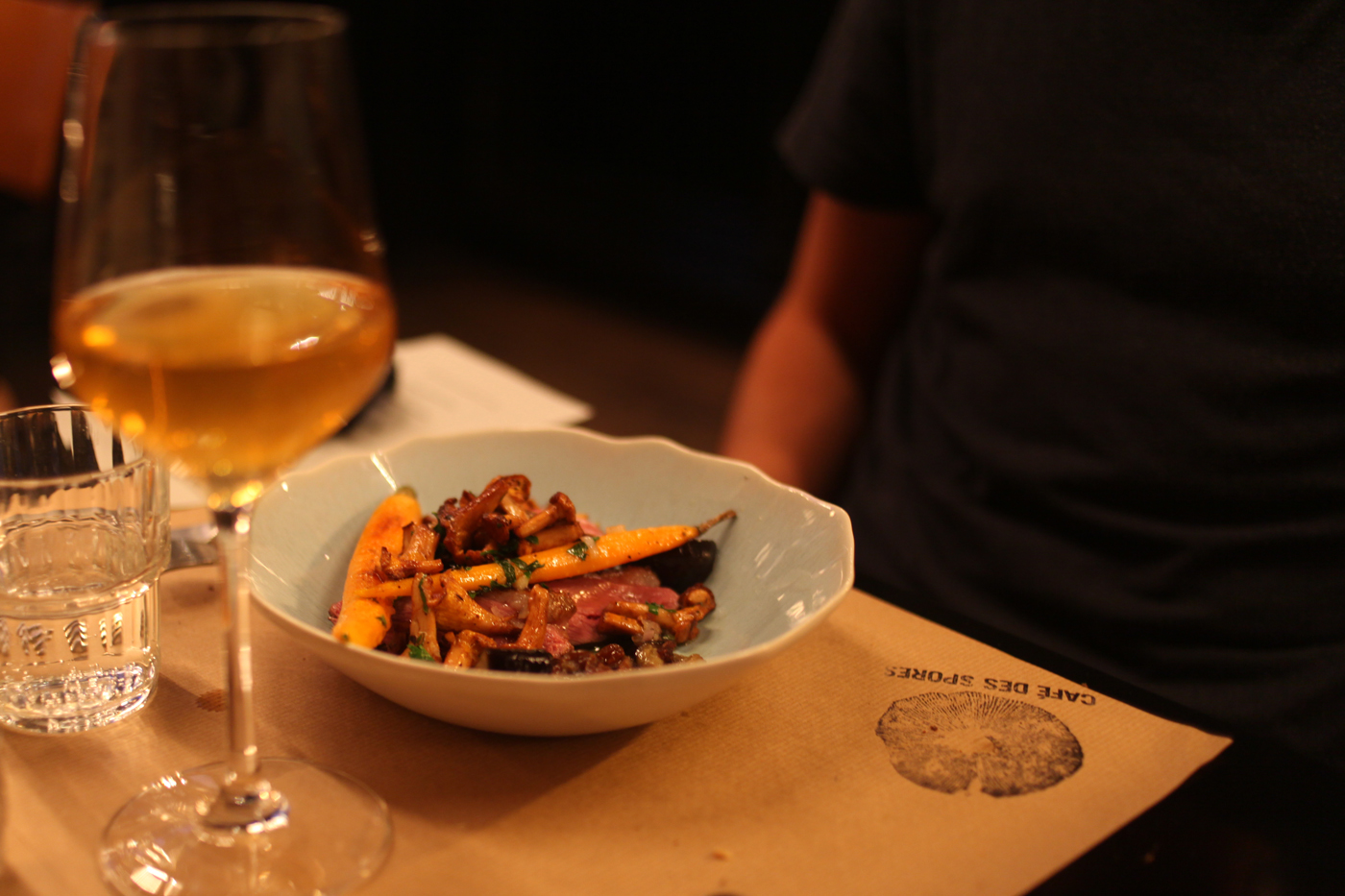 103 CH. D'ALSEMBERG,1060 BRUXELLES
02 534 13 03 SITE WEB
Open every evening
from tuesday to saturday
You'll come at Café des Spores to eat mushrooms, prepared in all possible kinds of ways, but most of all, present in every single dish that you may order. Their three courses menu (34€), with different choices of starters and mains to choose from, is definitely an inspired one. We like to come here with a group of friends and order different things, to try and have a taste of everything. The dishes are prepared before your eyes too, on the counter of the open kitchen facing the tables on the ground floor.
The mushrooms, always in season, are served raw in tartare, roasted then stuffed, lacquered to melt in your mouth, mixed into a mousse with foie gras, or even pan fried and served with steamed fish or roasted duck. But most importantly, there are present in the desserts as well! We particularly remember the bolletus cheesecake, which we can't get enough of.
All along the menu, the chef will take you on a journey, from the known to the complete unknown, but always in a way that will get you asking for more.
A restaurant that without a doubt, places itself among the list of inspired tasting menus that shouldn't be missed in Brussels.